HARAS DE SEMILLY, A FAIRY TALE
The Haras de Semilly's reputation has been built on the know-how of genuine horsemen from generation to generation, which represents a guarantee of competency and reliability. This Stud farm offers you nowadays a complete service for EQUINE REPRODUCTION, SPORT HORSE BREEDING and STALLIONS MANAGEMENT.
HARAS DE SEMILLY'S HISTORY
Semilly's Stud is located in Normandy, close to Saint-Lô. There, it benefits from a mild climate, rich pastures and the local know-how of this area, which is known as the cradle of the Selle Français breed. The Levallois family, Germain and Richard, who established and developed this stud farm since 1989, has been working with horses for generations. Their knowledge and experience with horses and breeding is unparalleled.
It all started a long time ago, because horses have been the pillars of the Levallois family for several generations. richard's grandfather was a horse merchant. He had a good eye for the essential qualities of a horse. Germain Levallois learned a lot from him and it is with the same passion for the profession that he took over the business. Times have changed and the business has evolved but he had no trouble adapting to the new situation, maintaining the essential qualities of the working horses – solid character, strong, powerful, easy-going and brave – by combining them with the new qualities required for jumping: energy, balance, flexibility and respect.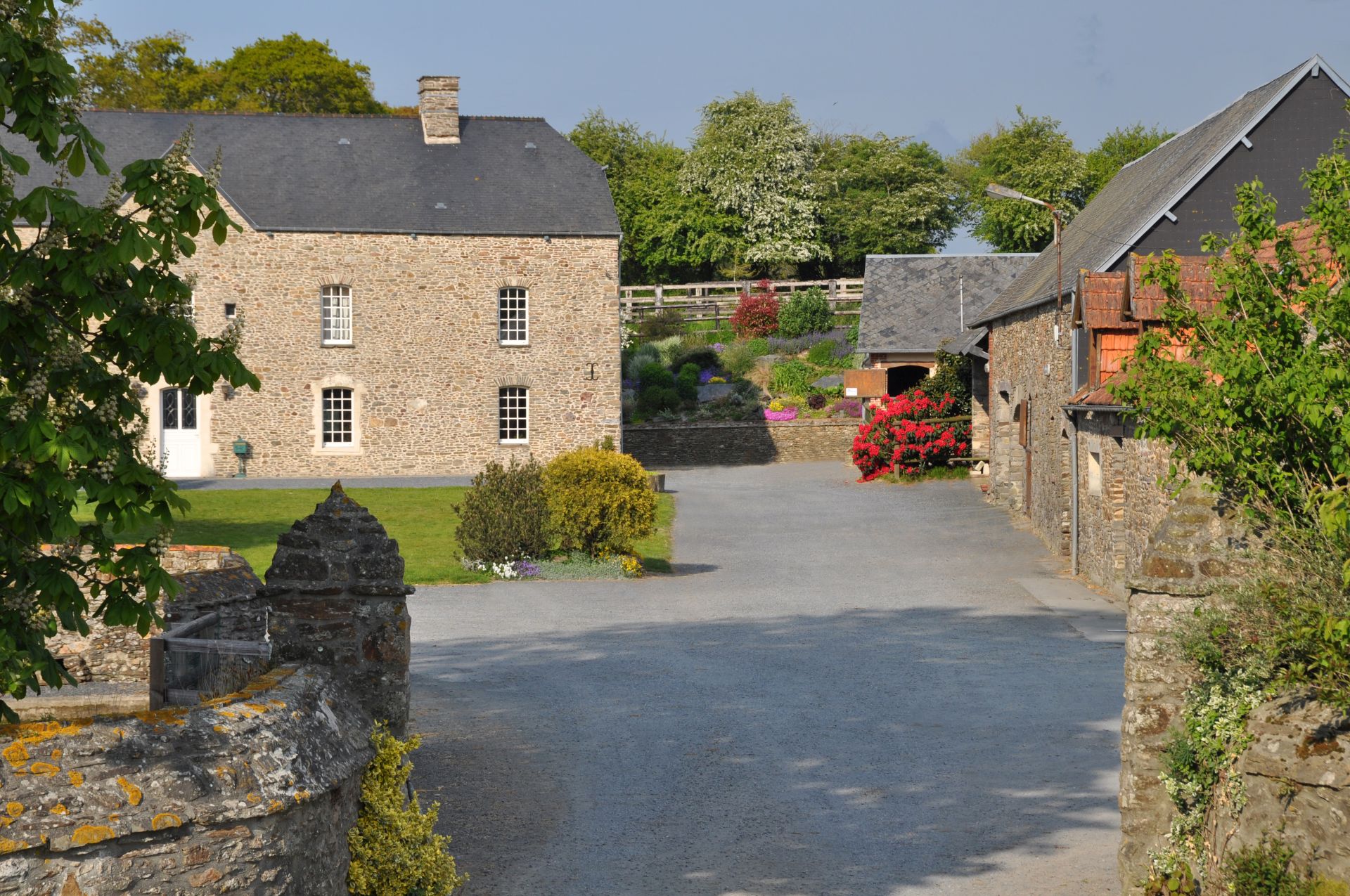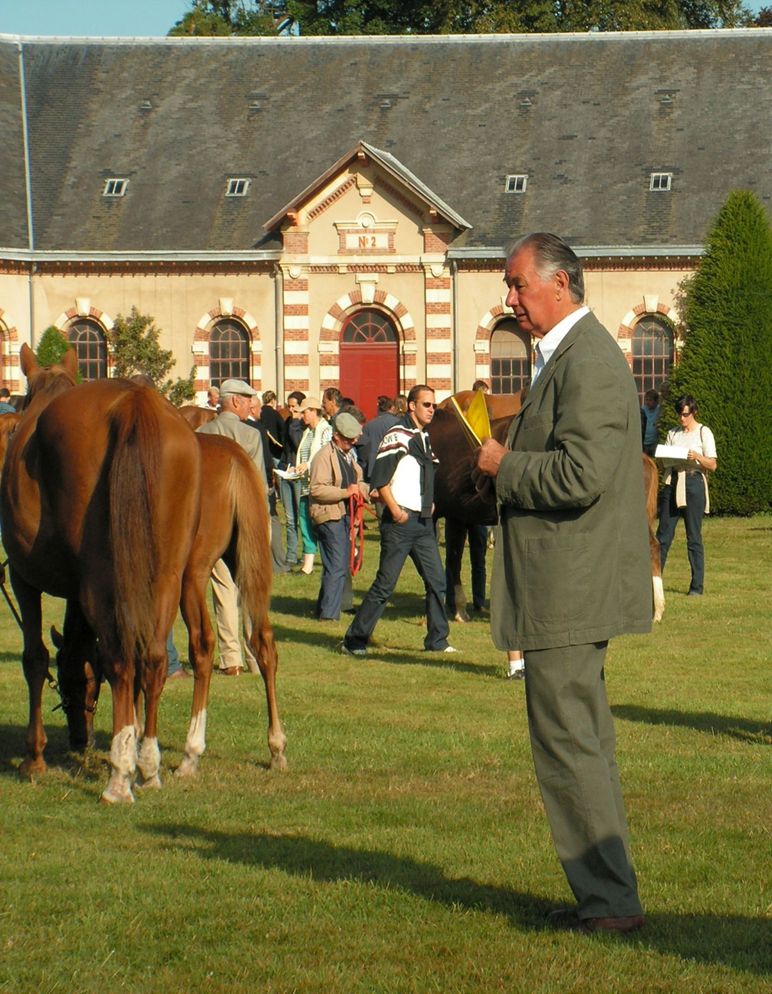 AN EXCEPTIONAL STALLION AND THE TURNING POINT IN A FAMILY'S DESTINY
This knowledge of the horse passed from generation to generation was a distinct asset, and would alter the fate of the Levallois family when Germain went one day in 1977 to Jules Mesnildrey, always looking for the best sport horses and the stallions of the future. At that time, he did not know that one little foal would change the course of history when he discovered… Le Tot de Semilly.
The breeder didn't want to sell him, but he was the one Germain had spotted and decided he wanted, so he was forced to do a lot of negotiating to acquire him.  "My father had the eye to spot the promise of a future champion, and Le Tot revealed himself to be a jumper beyond compare from his very first round. My brother Eric, who had started to ride in CSO, quickly took over and they began their international career together, crowned with a team gold medal at the European championships for young riders at Cervia, 4th individually."
Because of the horse's quality, Germain was soon asked to sell him. At that time, he was offered enticing sums when the family was far from rolling in money and sometimes forced to sell a horse before the end of a month in order to pay its bills. It caused many sleepless nights for Germain, but he had the foresight not to give in to temptation.  He preferred to keep the best working tool and teach us to reap what we sowed, because he felt that Le Tot was more than a regular horse…."
The future proved him right: Le Tot would know an outstanding sports career, gracing the best competition arenas in the world, and allowing his young rider, Eric, to live his passion. Over the years he would also become one of the most prized SF studbook sires, becoming the engine that drove Haras de Semilly, which was then emerging under the leadership of Richard, who thus also found his own path.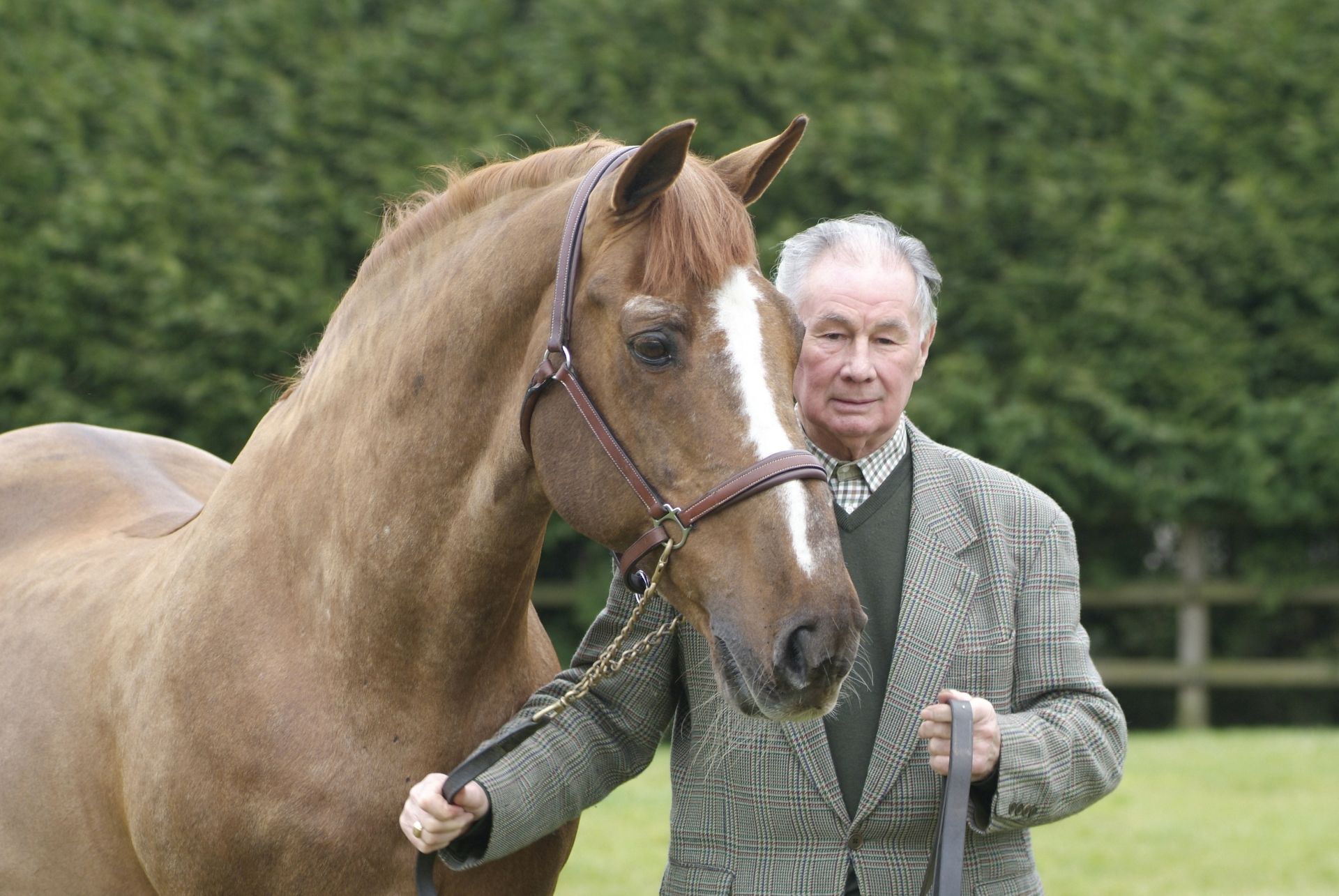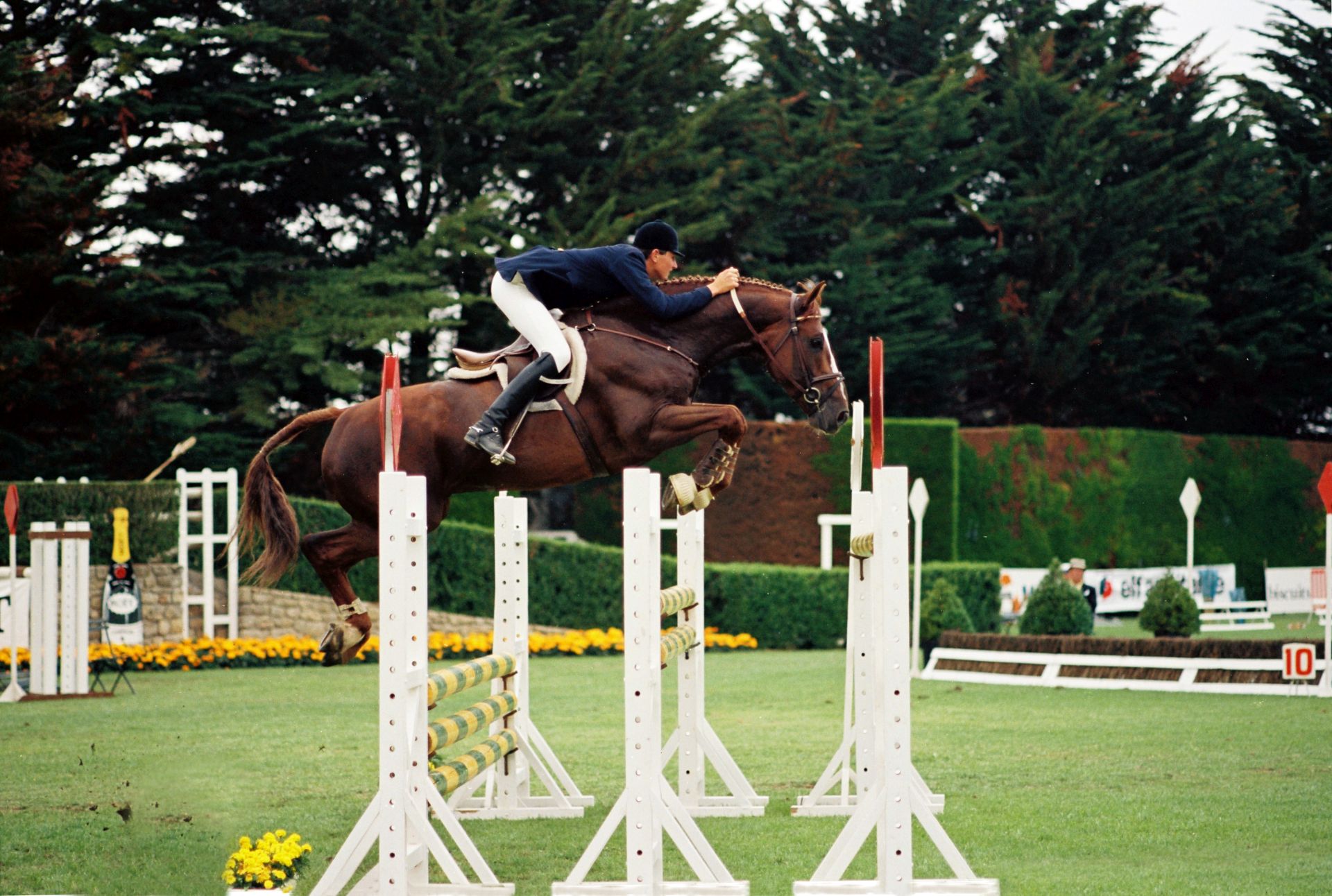 A SMALL FAMILY FARM BECOMES ONE OF THE MOST FAMOUS STUD FARMS IN THE WORLD 
Together with his parents, Richard developed Haras de Semilly, creating:
an insemination centre where he was one of the first to offer embryo transfers
the stallion centre that today offers a rich catalogue of more than 30 sires
and the famous Semilly breeding with a competition stable valued for its production
"We first started breeding with our good old competition mares, then little by little we began to acquire better bloodlines. Progressively we kept the stock that seemed the most promising to us. Subsequently, the launch of embryo transfers at the farm allowed us to develop excellent embryo genetics." Richard really believes in the importance of maternal bloodlines, and together with his father gradually created their own Haras de Semilly
"In my opinion, the objective of breeding sport horses must be to produce, above all, easy horses with the desire to do well, but also more powerful horses while taking care to safeguard blood, because it is the key to the success of equine athletes and fine horses because the model remains a commercial asset." With regard to consistency, for Richard the selection of healthy mothers and fathers and good breeding management with a balanced diet and regular farriery monitoring helps to avoid many problems. "At the age of 30, Le Tot had never had a feeble day in his whole life, and always continued to trot perfectly straight. With good Normandy roots, the foals reared on the excellent pastureland of our region usually have few health concerns."
With their breeding enterprise expanding, and with the growing reputation of their stallion, the small family farm would no longer suffice. "Before, we were going to the national stud in Saint-Lô to Le Tot, bringing our mares. We also rented fields left and right. Happily, things have evolved and today we can enjoy the best working conditions."
Incessant round-trips, uncomfortable for horses and men, prompted the Levallois family to buy a former dairy farm in 1989, based at Couvains on 19 hectares (a little more than 40 acres). The future Haras de Semilly was, however, far from being what it is today, and the first few years were used to develop their working tools. "We renovated the buildings, adapting them to horses, creating more functional facilities, then we had to extend the property – which now spans 500 acres, and add other infrastructure, including a laboratory."
An advanced laboratory by European standards and essential to the life of the stud that for some years now has seen up to 700 mares a year, of which only around 20 are for Semilly's own breeding. Richard Levallois earned his diploma as an inseminator, then as chief of the centre. His seriousness, professionalism and willingness to always remain at the forefront of developments in equine reproduction have allowed him to establish the reputation of the stud – for more than 10 years now the number one stud in France for the volume of mares inseminated each season.
In parallel, the reputation of Le Tot de Semilly gained momentum, reaching more than 130 offspring above the showjumping index of 140 (ISO).  "It took time to break through as a player because Norman farmers shunned him in the beginning, and their broodmares did not strongly correspond with him either… But over the years Le Tot's reputation extended throughout France and even beyond the borders, and it came to pass by the end of his career that he was among the best stallions in the world." From among his many international showjumping champions came the fabulous Itot du Chateau, who remained as the world's No. 1 in CSO for several months, and especially a certain Diamant de Semilly….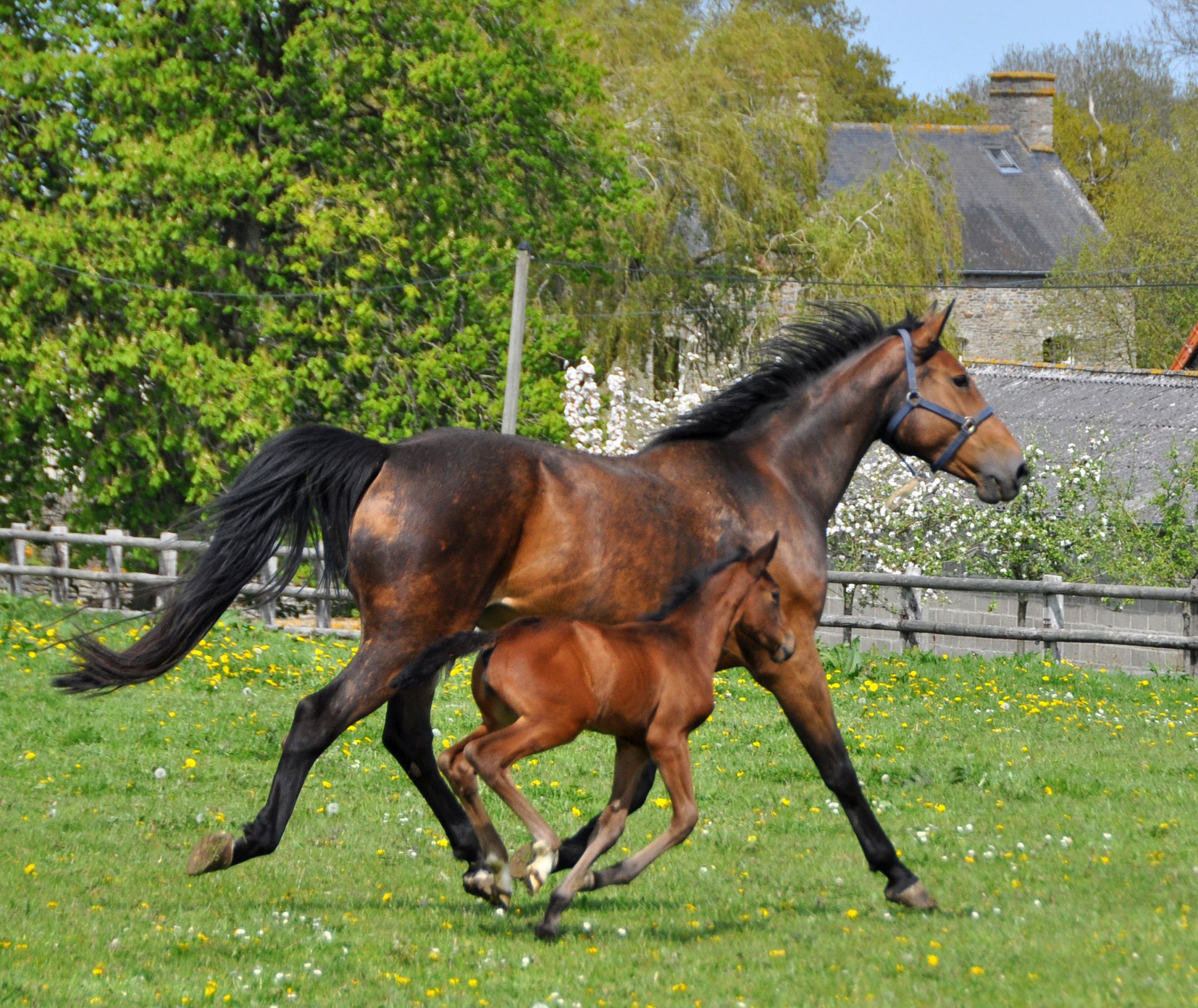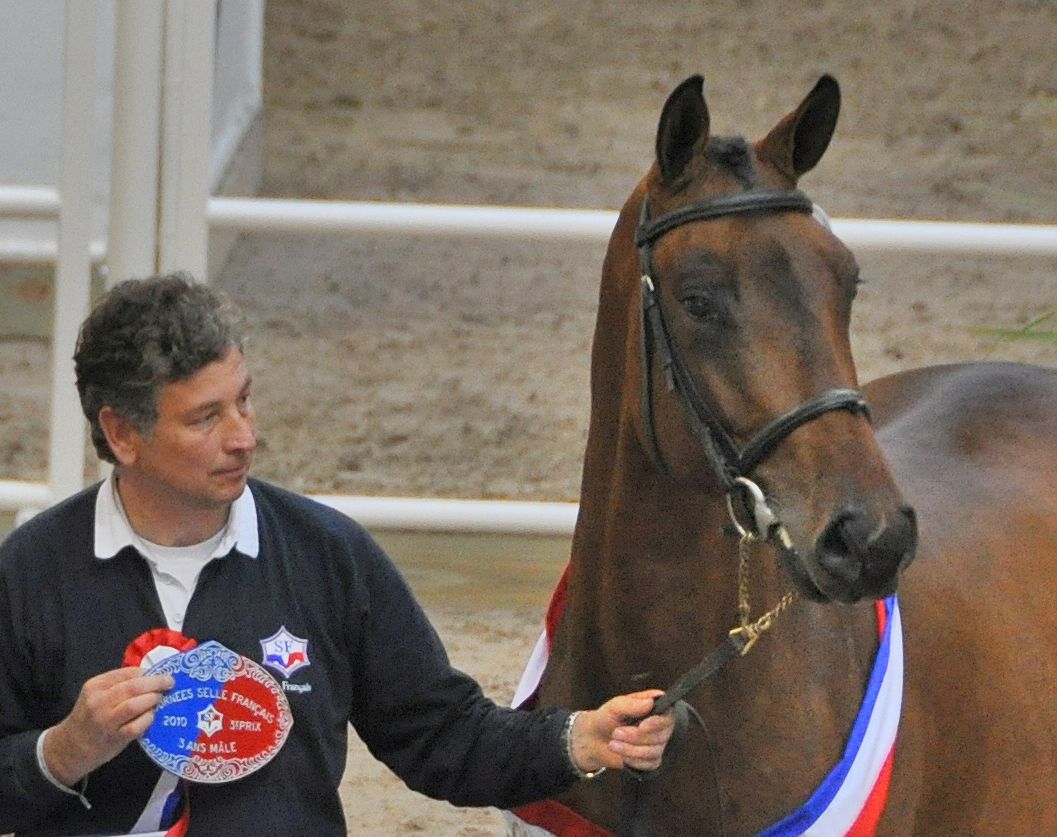 A ROUGH DIAMANT FALLS FROM THE SKY !
As a matter of fact, Jules Mesnildrey who bred Le Tot, retained coverings for life to Le Tot de Semilly but was unable to use him because his broodmares came from the same maternal bloodline, so he asked Germain Levallois, in whom had confidence, to find him a good filly. This was Venise des Cresles (by Elf III).
She gave birth to the small Diamant de Semilly in 1991 but died a few days later as a result of an infection, and an aging Jules Mesnildrey, not wanting to care for the orphan foal, gave him to Richard. "With Louis, an employee of the stud at the time, we reared him with another foal in the same situation. They both grew up in freedom in the courtyard, coming to take their bottles through the window of the stud farm. With hindsight, it would have been better to find him an adoptive mother, which is preferable for a foal's temperament, but as things were he allowed us to save him."
At the age of three, the exceptional qualities of Diamant appeared one grand day as he was jumping his first rails in preparation for the stallion competition. Richard and Germain noticed an ease that they had never previously noticed in any other horse.  The director of the National Stud at Saint-Lô noticed the stallion and wanted to buy him, but the administration refused on the pretext that Diamant was 'non standard'… in size! At the time, it was a relief to Richard and his father, who believed in their protégé and entrusted him to Eric for his sporting career.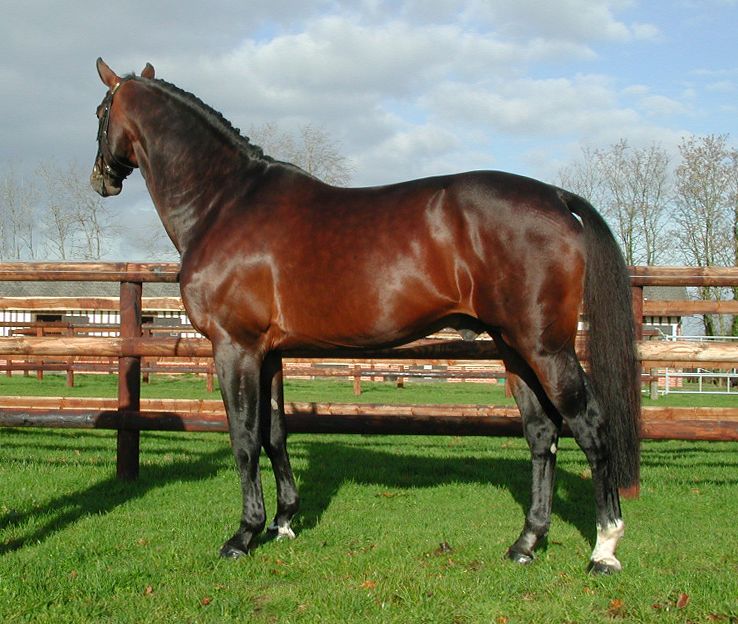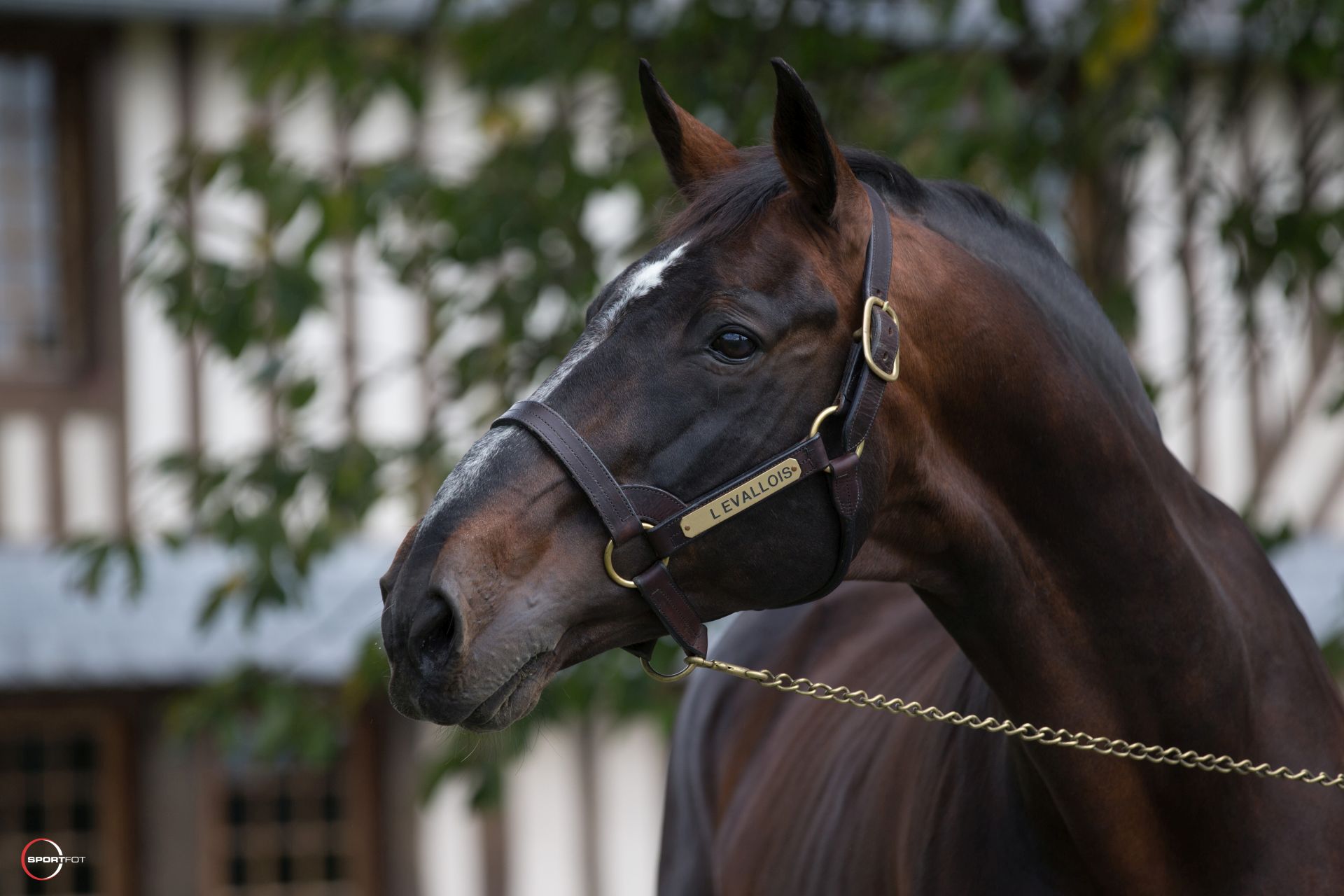 FROM THE NUGGETS TO THE DIAMOND 
His intelligently managed career took off in 1999 with victory in the championship Criterium of France, then came back-to-back successes and titles. Diamant would provide intense emotions for the Levallois family. "Throughout his life, Diamant gave us cold sweats and intense joy. He has never done anything by half measure…. When he arrived at the World Championships in Jerez (2002), he had a sickness and was more than evil. Twenty-four hours before the start of the Games, he still had a 40° fever and it was, at the time, the coach Jean-Maurice Bonneau who believed in him and his recovery capabilities." What followed is like a fairy story: second in the speed round, faultless in the second round of the Nations' Cup as a member of the sacred French team composed of four Selle Français stallions that won the world championship title, forever marking the collective memory and triggering tears of happiness for Germain: "A proud father of his son, a proud breeder of his horse, and a proud owner for France. It was beautiful… unforgettable."
Thanks to his 13 faultless performances over 14 rounds in Nations' Cups during the course of 2002, and crowned as champion of France and team champion of the world, Diamant opened the doors of the Haras de Semilly to the whole world. More so, in parallel with his own sporting results, his production also began to emerge right in front of his nose, to say nothing of the young horse circuit. "In 2002, Kalaska de Semilly was consecrated as four-year-old champion of France and, statistically, the specialist in equine genetics, Luc Tavernier, had already predicted that Diamant would have a major career as a stallion." A prediction that has been confirmed as Diamant became the jewel of the stud farm.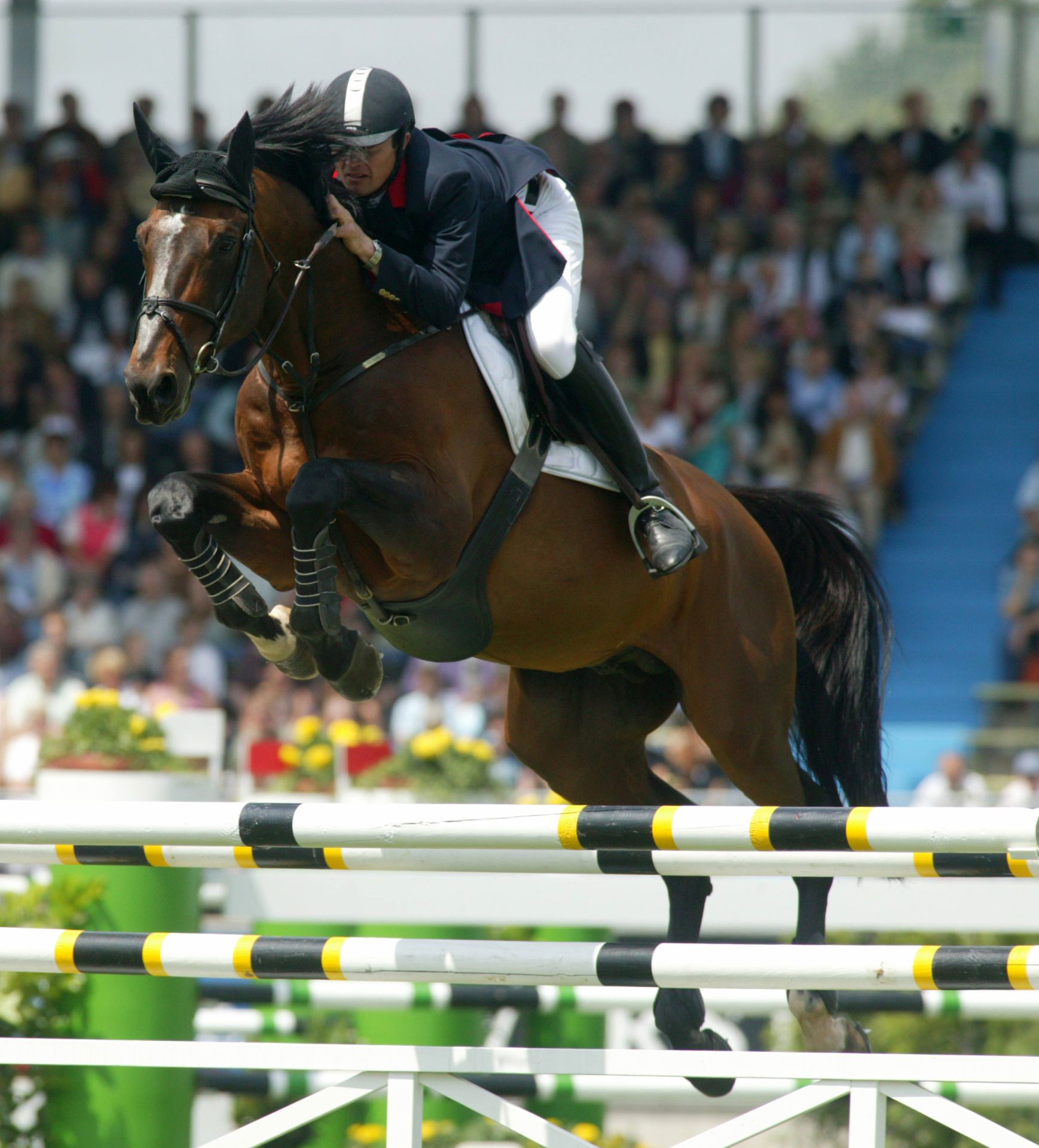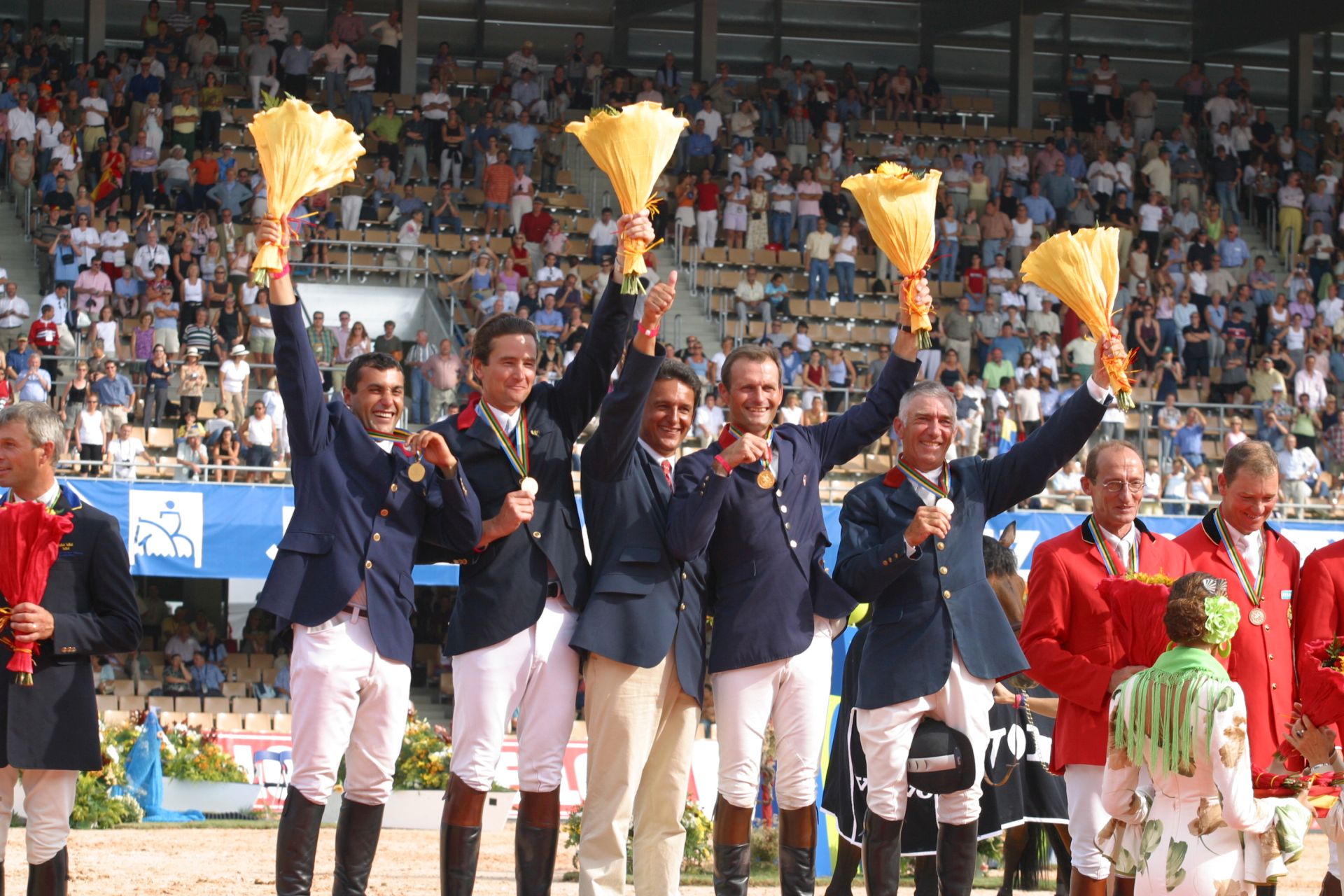 2008
However, the story could have come to an end, one day in 2008…
It was a black year for the Levallois family. Le Tot suddenly died at the age of 31, and Diamant is struck down by colic. For several weeks, the whole family held a collective breath for this horse. "Those moments were very hard… very hard to live through, as when it happened to him we had no stocks of semen.
Detected very early, we immediately took him to the clinic. Despite very professional management of the problem, Diamant underwent three consecutive colic surgeries. At the end, when we believed we had lost him, Diamant was also having a mental battle and one might have felt that he also wanted to leave. But in the united energy of despair we fought with him and did everything that was humanly possible to save him, well beyond conventional veterinary medicine, with great solidarity from the whole horse world at the heart of the family. My sister, Sylvie, cut fresh grass every day to facilitate his recovery, and for a long time he was nourished with soup every three hours, day and night.
Now Diamant leads a happy and normal life; daytime meals, spending time out in the field every day. He also continues to be regularly ridden to maintain him in physical and mental condition. Every day of the year begins and ends with him".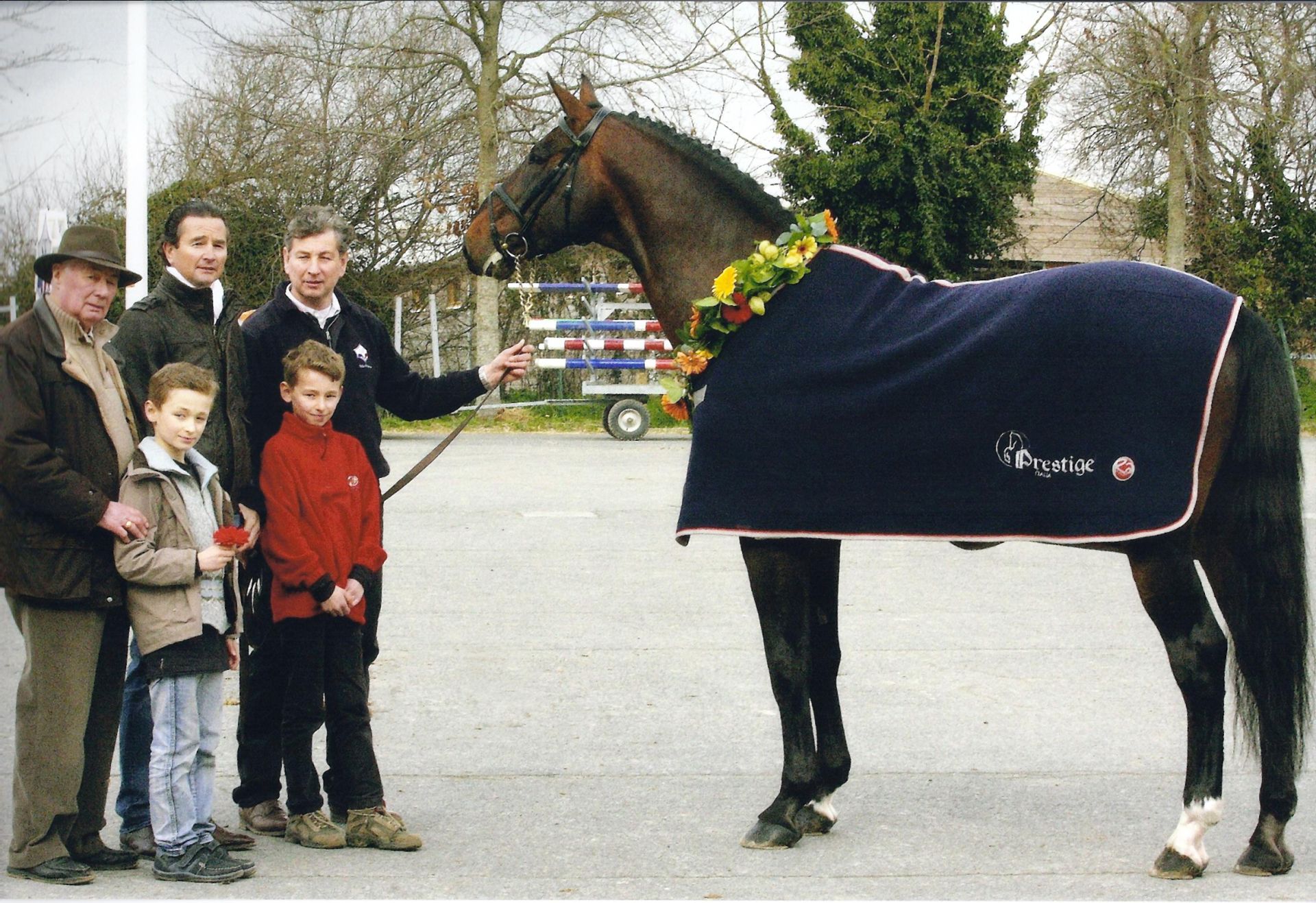 THE SACRE
Good sporting results and very professional management of his stallion career have helped Diamant acquire more quickly and with greater consistency his international renown. Among the world's top ten showjumping stallions (classified by the WBFSH) in 2012, he has now become the best stallion in the world per his descendants in 2015! "This is a great accolade for an extraordinary horse with exceptional qualities", Richard says. "Everything about this horse has always surprised us: his sporting qualities, his mentality – never in his life did he ever have a refusal, the quality of his production…. even his own incredible fertility that he retains today despite his age." If asked to whom Diamant owes his success, he humbly responds; "It's the work of the whole family, the whole team, but also to all the breeders who trust him, and riders who today take pleasure in riding his products."
This story is sacred to Germain, suffering from a serious illness at the end of 2015. But it is actually the culmination of a lifetime's work for the whole family. How many horsemen have been able to identify a stallion that would become a 'chef de race', producing his best son, putting him under a familial saddle that would take him to the highest level, managing the whole career of a stallion and seeing him reach the summit of the world hierarchy ? 
Since 2014 Diamant de Semilly is ranked in Top 3 Best Sire in the World in jumping : 3rd in 2014, 2nd in 2017, 2018 and 2019 and N°1 WORLD in 2015 and 2016 at the WBFSH rankings of the best jumping sire. In 2020, il is also in the Top 10 of the Best Eventing Sire (6ème WBFSH – eventing sires).
We can say that he is the BEST WORLD STALLION !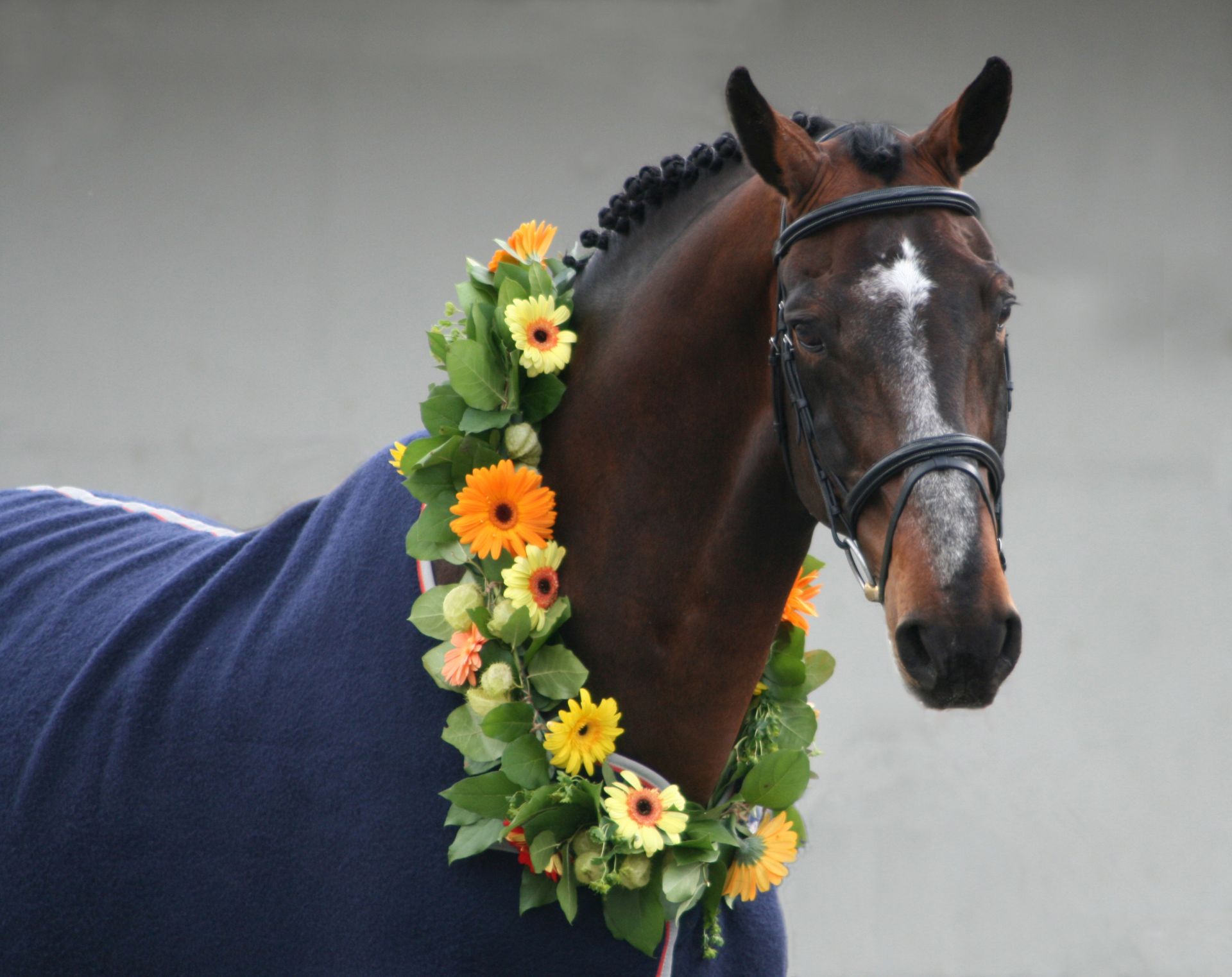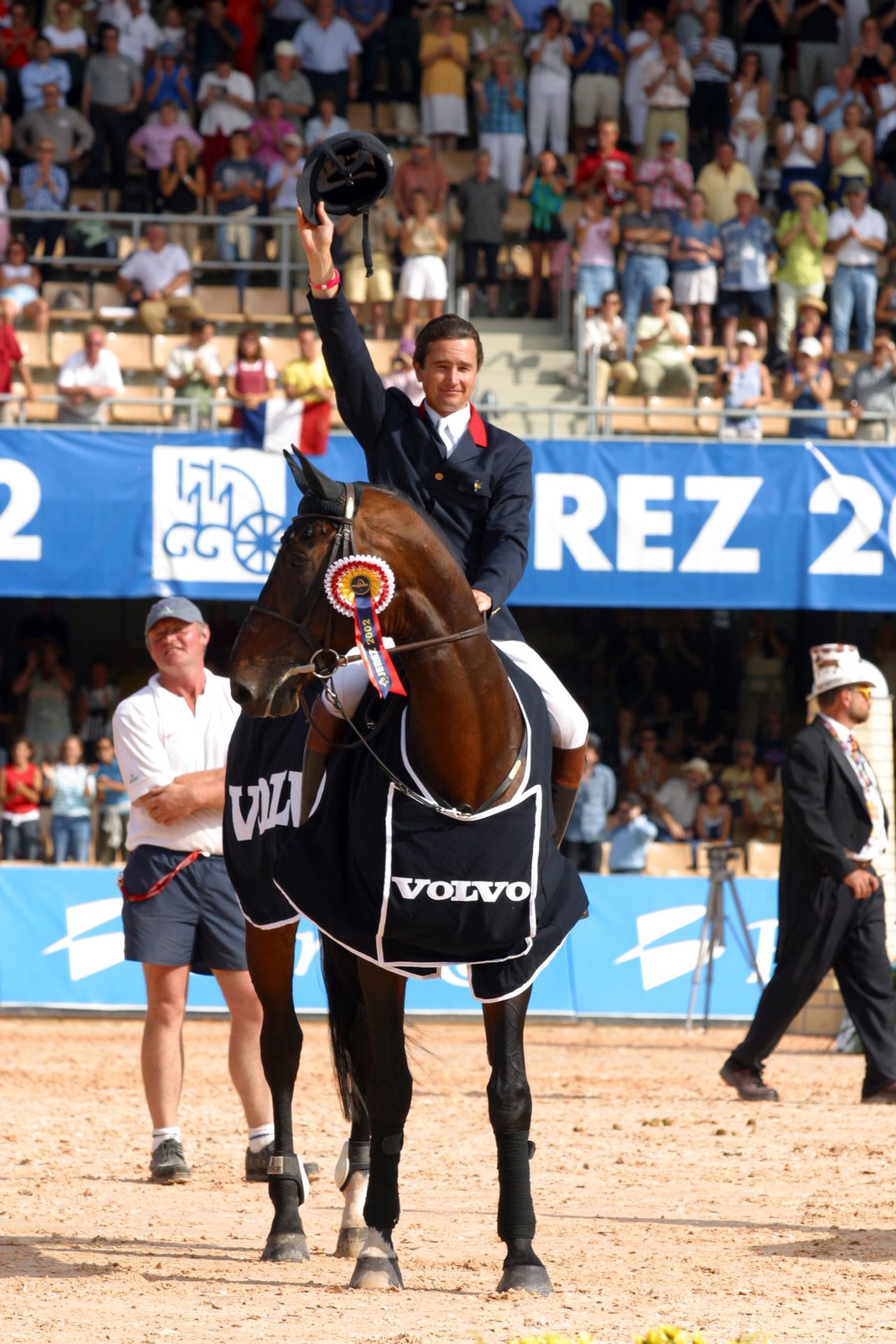 AN INTERNATIONAL OVERTURE
Beyond the success of Le Tot and Diamant, the Haras de Semilly is also able to constantly innovate. Advance French breeding and the Selle Français breed, with the ultimate goal of positively influencing global breeding.
So we went looking for other stallions to diversify the offering in our catalogue. We try to remain at the forefront of genetic progress internationally, remaining attentive and open to any stallion that presents himself as a future sire". In parallel, other house stallions are distinguishing themselves at the highest level, such as : Kalaska de Semilly (OG, WEG, CSIO5*), Quebracho Semilly (CSIO5*), Rock'n Roll Semilly (CSIO5*), Andiamo Semilly (CSI5*), Open Up Semilly (CSIO5*), Made in Semilly (CSIO5*), …
Renewal and progress are mandatory to continue. Richard Levallois understands and seeks tirelessly to produce the stallions of the future, or also find one who will bring additional qualities to best expand his offering, and thus satisfy broodmares everywhere.
"Certainly, Diamant has arrived at the summit, but we should not rest on our laurels, says Richard, realistically. We must continue to work just as much to keep him at this place as long as possible… and why not also find a successor to prolong this beautiful family story."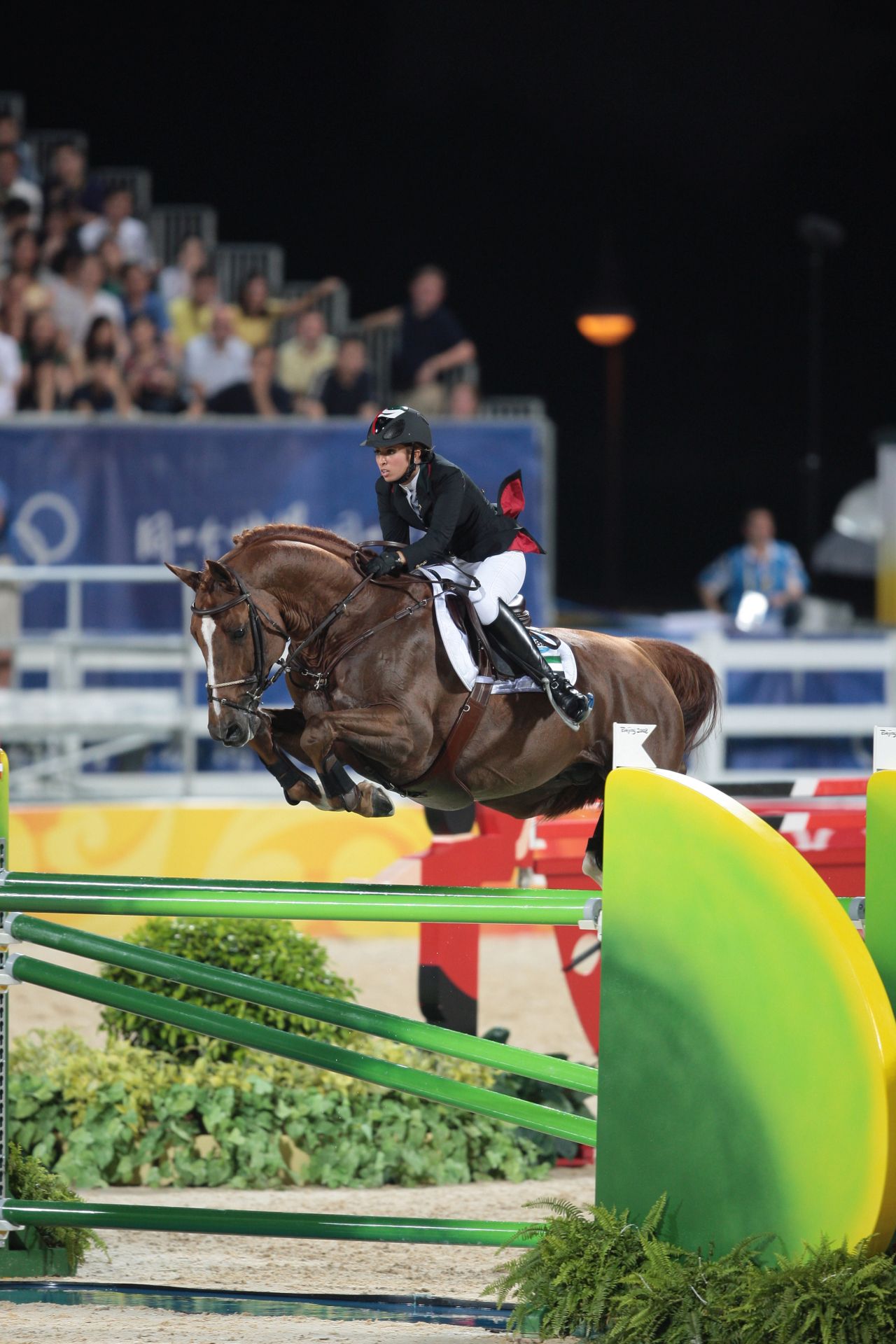 KALASKA DE SEMILLY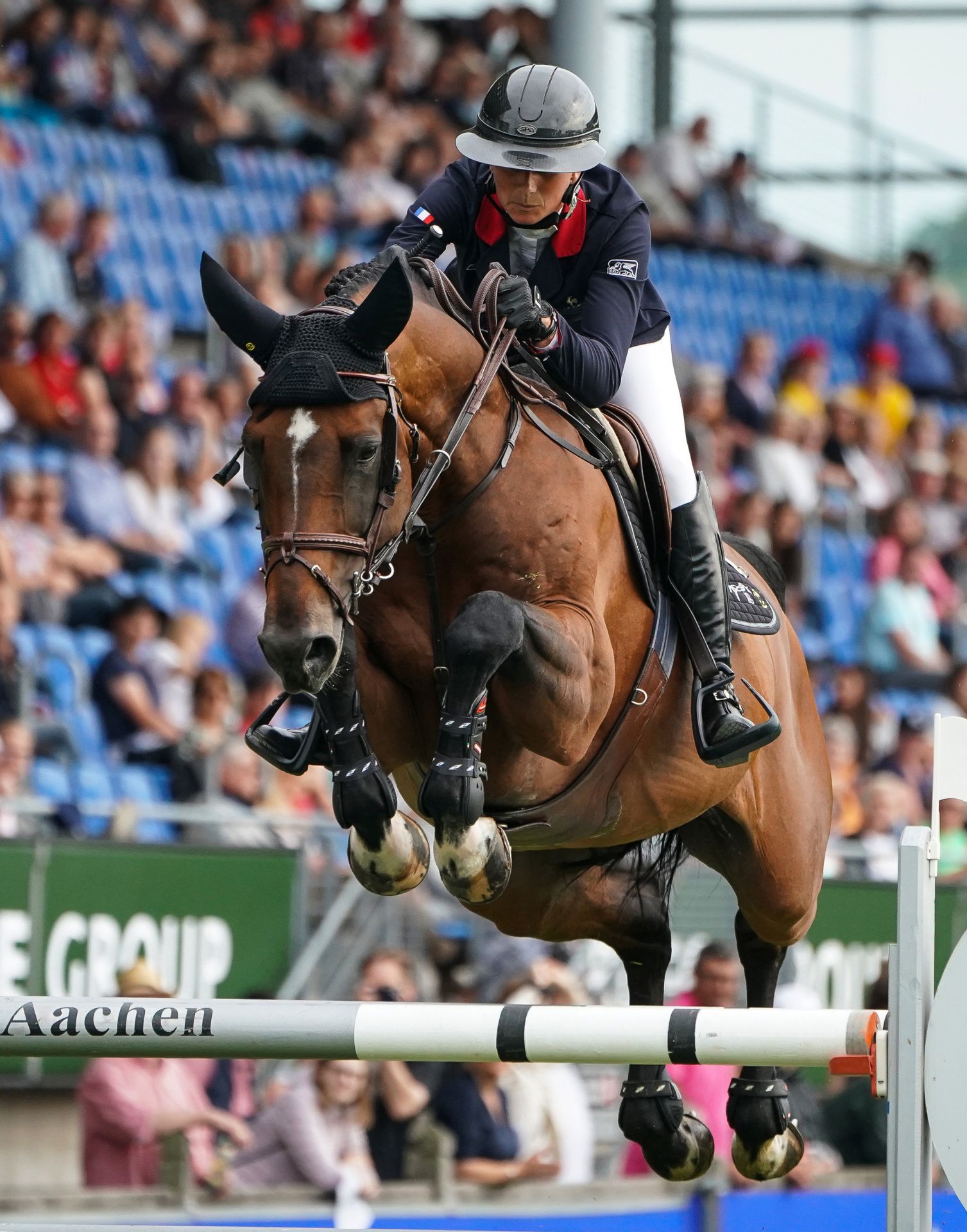 ANDIAMO SEMILLY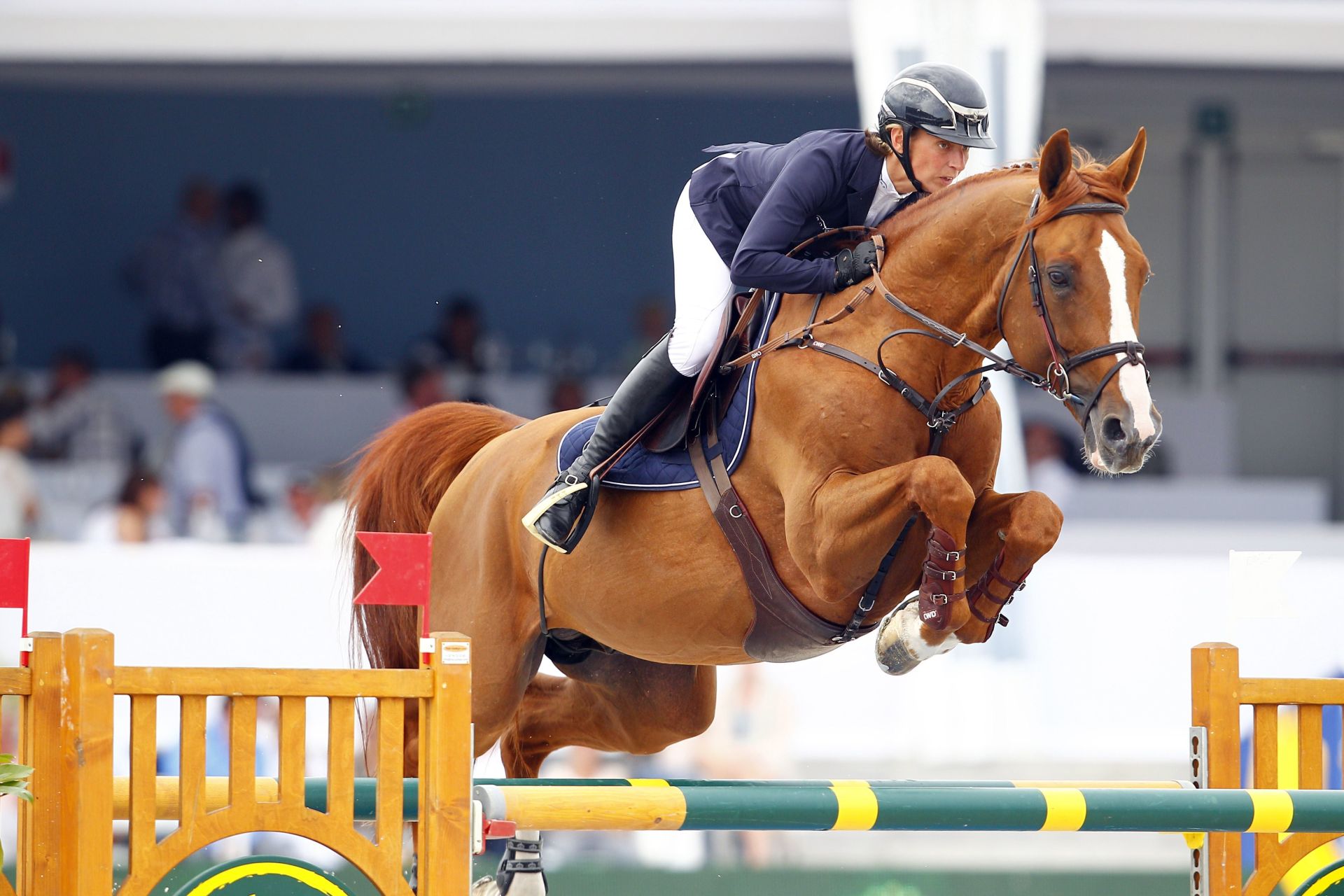 QUEBRACHO SEMILLY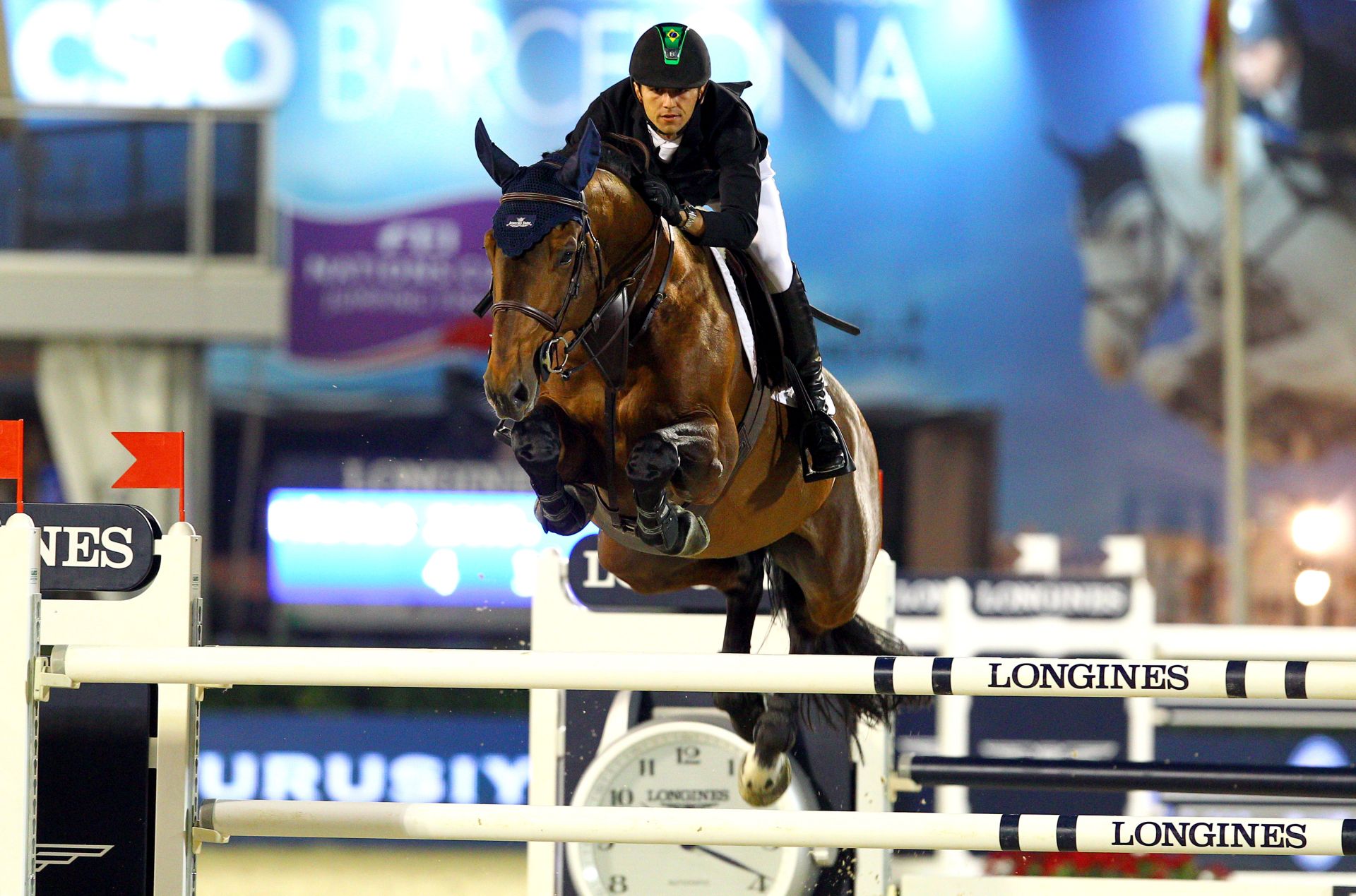 ROCK'N ROLL SEMILLY

Generations of Horsemen in the service of breeding and equestrian sports
Haras de Semilly
Impasse de l'Hôtel Pohier
50680 COUVAINS
France
Email : contact@semilly.com
Phone : +33(0)233053144
Richard LEVALLOIS : +33(0)672887149
Sophie LEVALLOIS : +33(0)672887151