(Argentinus x Beach Boy x Onyx)
Old – bay – 1,67m – 1994
APPROVAL :
SF, Holst, KWPN, Z, Hann, SHBGB, SI, AES

LABELS :
50th best father (WBFSH 2020)
SPORT :
CSIO5* – JO
WFFS :
non-carrier
PSSM1 :
not tested
HEALTH :
OCD free
XX = 46 %
ETERNAL LEGEND OF CSO
POWER
SOLIDITY
STRENGTH
TECHNICAL
CHIC
❝  Arko III :The all-time best showjumper ! Amazing with Nick Skelton, this wonderful stallion, such handsome and clever, is the best son of Argentinus. Even though he began lately his real stallion career when he stopped competiting, Arko already produced some international winners like Argento and is regularly placed among the best sires of young showjumpers. ❞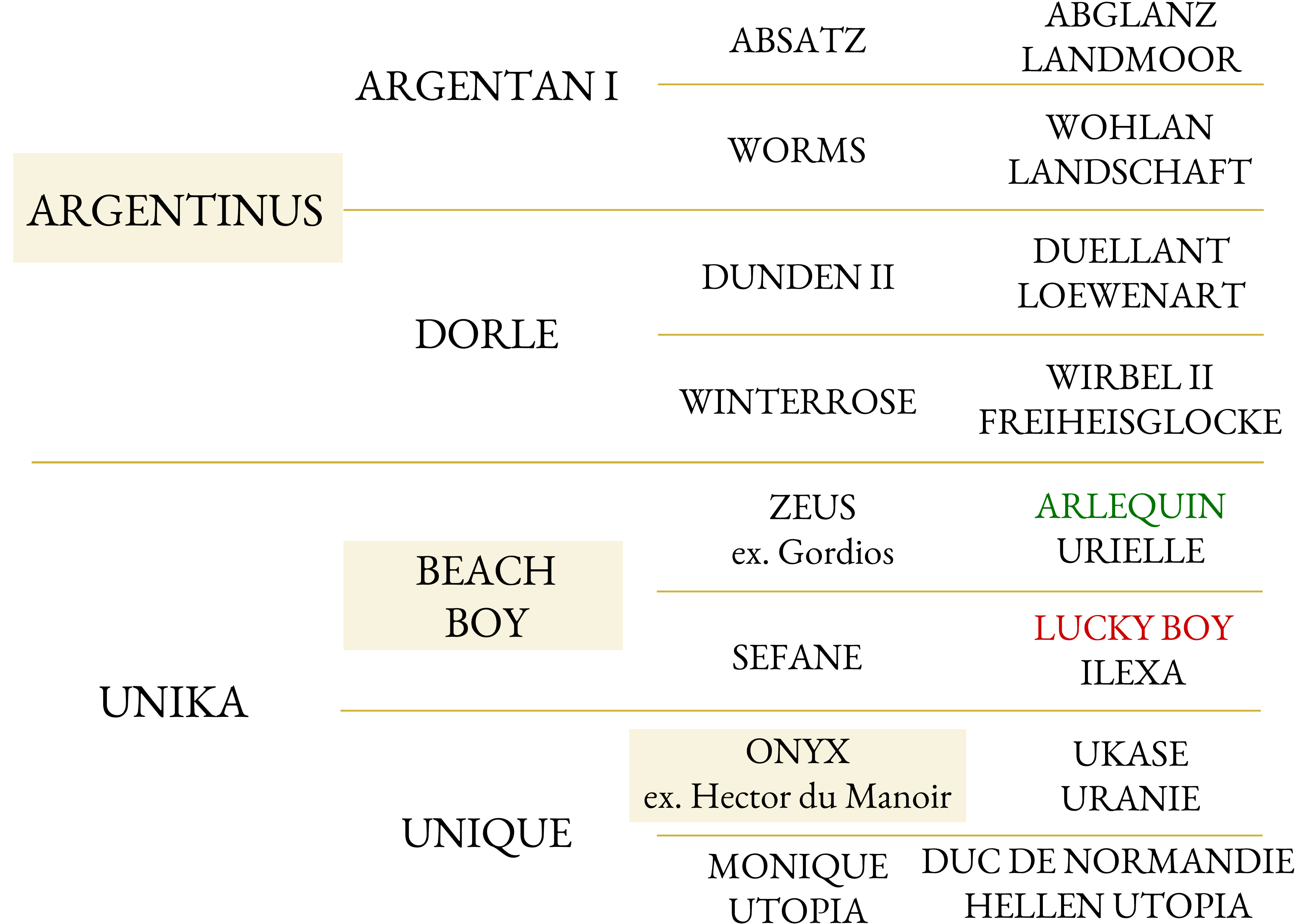 HIS SIRE : ARGENTINUS: Crowned Champion of Oldenburg and Hanoverian Stallions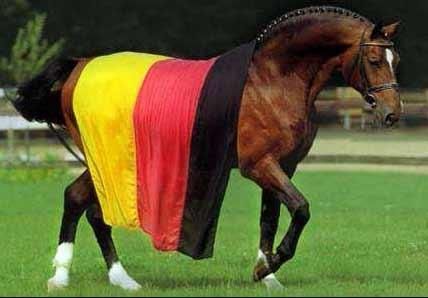 He was acknowledged to be the best son of his sire Argentan I and sired over 400 showjumping horses in Germany alone as well as 27 graded stallions worldwide.
He was Champion Oldenburg and Hannoverian Stallion of the year.
He was until recently when he passed away the most successful stallion in Germany with progeny winnings of 3.5 million Euro's !
Argentinus' offspring distinguishes itself in breeding shows, jumping and dressage competitions. He counts more than 30 approved stallions and many awarded mares. Among his most wellknowned progeny, we'll remember besides Arko III the horse of Nick Skelton's come back (2004 OG) : Aramis, born in 1984, the first one who arrived at the highest level ; Autogramm, born in 1985, great Grand Prix and Nations Cups winner ; Anka, winner of the 2003 Worl Cup with M. Ehning ; Albano, team gold medal at the 2001 European Championships with H.Kemmer, 3rd of the 2003 dressage World Cup ; Grace Argentina, internationale winner with L. Beerbaum ; Air Jordan, CSI (winner of 1,5 million Euros) ; and also Armitage, Azzaro, Anastasia III, Asti Spumanti, Adlantus As, Atlantys by Wisbecq, etc.
HIS 1st DAM : UNIKA
Directly used as a broodmare, she has also produced :
♦ 1995 Amati P.M.S (winner 1,45 m class (classes S**-Springen)
          • 2007 Tsunami de Hus, ISO 154, stallion
          • 2008 Unnati de Hus
                     • 2012 Coppola de Hus, ISO 127
                     • 2014 Ebene de Hus, ISO 140
          • 2009 Vandale de Hus, ISO 117
          • 2010 Acajou de Hus, ICC 133
          • 2010 Aston de Hus, ISO 115
          • 2010 Anibale de Hus, ISO 155, stallion
          • 2010 Feroce de Hus Z, ISO 139
          • 2011 Bond de Hus, ISO 118
          • 2011 Datcha de Hus Z
                    • 2015 Efabel du Busson Z, ISO 114
          • 2011 Denver de Hus Z, ISO 138
          • 2011 Vanda de Hus Z
                     • 2015 Fachoda de Hus, ISO 135
          • 2012 Cavaleur de Hus, ISO 116
          • 2012 Cougar de Hus Z, ISO 140
          • 2012 Flipper de Hus Z, ISO 116
          • 2012 Petrhus Z, ISO 135
          • 2013 Defi de Hus, ISO 138
          • 2013 Djet Set de Hus, ISO 129
          • 2014 Et Tac de Hus, ISO 121
          • 2014 Embargo de Hus, ISO 119
          • 2016 Vespucci de Hus Z, ISO 119
          • 2017 Harvard de Hus, ISO 112
♦ 2008 Amathilde d'Ick
          • 2012 Coup de Coeur d'Ick, ISO 129
          • 2012 Tomahak d'Ick Z, ISO 120
          • 2013 Deauville d'Ick, ISO 126
                     • Utima
          • 2007 Icare de Hus, ICC 118
          • 2007 Typhon de Hus, ISO 112
Arka and Quinta P.M.S., two other sisters, winners of 1,35m classes and Arko ESI, Arko's full brother, who achieved the highest price for a foal sold through a German auction 130,000 Euros !

Unika's sire, the Dutch-bred Oldenburg stallion Beach Boy (Nurzeus / Lucky Boy xx), has been incorporated into the breeding programme of the Swedish State Stud at Flyinge. He has sired 8 graded sons who are already making a name for themselves and his own progeny includes the 1991 Oldenburg performance test champion Brandenburger, the international showjumper Beach Game and the international eventers Beach Star and Feldschwalbe.
HIS 2nd DAM : UNIQUE: She has a 3/4 french bloodline here we find back the famous thoroughbreds Le Mioche xx and Monceaux xx.
Directly used as a broodmare, she has also produced :
Bordou, World Cup Eventing with Peter Thomson and two other horses : Masur 53 and Classic 15 who won 1,35 m classes.
HIS 3rd DAM : MONIQUE UTOPIA: 3rd dam of dressage stallion Olivi
The real power behind the success of Arko III is established in the lineage of the mother, namely mare lineage 002. This wide spread family is the base of a long list of international show jumpers : Now or Never (Piet Raymakers), Alanda (Pieter Kersten), Opium (Marcus Ehning), It's the Business (Goeff Glazzard), Friso (Guido Dominici) and the legendary Darco, who took a 6th place at the World Championship in Stockholm (1990), a 7th place at the Olympic Games in Barcelona (1992) and produced several CSI winners, ranked now World Best Stallion of showjumpers.
Arko III will remain in all memories as an extraordinary showjumper. Under the saddle of Nick Skelton, he stayed for 7 years at the Top International level, always present at the major shows, World Cups, European Championships and Olympic Games (10th at Athens in 2004).
188 international rankings
10 times Winner of GP CSIO-CSIW !
Ranked Best Horse of the World in 2004 and 2005 !
"Arko is THE HORSE OF MY LIFE" says Nick Skelton. "He was the only reason of my coming back to competition in 2001 after my accident. I thought that this young horse was a crack and he became one ! He had everyhting we dream for a top sport horse. He was amazing !" 

"With Arko, it was more flowing than with Big Star, reminds Philippe Guerdat. I loved this horse. Together, they were closed to perfection." 

Cf. Article Grand Prix Magazine may 2014
Others performances
His achievements are too numerous to list all, but some of his more notable performances include :

In 2002, 2nd of Chester CSI-B GP, 3rd of Birmingham CSI-A GP, 4th of Vilamoura CSI-A GP, 6th of Liegi CSI-A GP, etc.

In 2003, 1st in London CSI-W, 1st of Leeuwarden CSI GP, 1st in Hickstead CSIO, 2nd of  Belfast CSI GP, 2nd of Birmingham CSI GP, 2nd in Calgary CSIO, 2nd in Dublin CSIO, 3rd of Geesteren CSI GP, 3rd of  Rome CSIO GP, 4th of Cannes CSI GP, 4th in Saint Galles CSIO, 7th of  Verona CSI-W World Cup GP, etc.

In 2004, 1st of Sheffield CSI GP, 2nd of London CSI-W GP, 2nd in Rome CSIO, 2nd of Amsterdam CSI-W World Cup GP, 3rd of Paris CSI GP, 3rd of Syracuse World Cup GP,  3rd in Dublin CSIO, 3rd of Vejer de la Frontera CSI GP, 4th in La Baule CSIO, 6th of Calgary CSIO GP, 6th of  Cannes CSI GP, etc.

In 2005, 1st in Dublin CSIO, 1st of Calgary CSIW World Cup GP, 1st in Rome CSIO, 1st of  Lipsia CSI-W World Cup GP, 2nd of Toronto CSI-W GP, 2nd of Las Vegas CSI GP, 2nd of Calgary CSIO GP, 2nd of  Sheffield CSI GP, 3rd of Toronto CSI-W World Cup GP, 3rd of Europa's Price in Aachen CSIO, 3rd in Calgary CSI, 3rd of Amsterdam CSI-W World Cup GP, 5th of Washington CSI-W World Cup GP, 5th of  Göteborg CSI-W GP, 5th of  Paris CSI-W World Cup GP, 5th of Bordeaux CSI-W GP, 8th of Dublin CSIO GP, etc.

In 2006, 1st of Lucerna CSIO GP, 1st of Rome CSIO GP, 1st in Dubai CSI-W, 2nd of Cannes CSI GP, 2nd in Rome CSIO, 2nd of Wellington CSI-W World Cup GP, 3rd of Dubai CSI-W GP, etc.

In 2007, 1st of Estoril CSI GP, 2nd of London CSIW World Cup GP, 2nd of Athens CSI GP, 2nd of Valkenswaard CSI GP, 6th of Calgary CSIO GP, 8th of Rome CSIO GP, etc.

In 2008, 1st of Calgary CSIO GP, 1st in Dublin CSIO, 1st of Grobbendonk CSI GP, 2nd of Valkenswaard CSI GP, 3rd of La Coruña CSI GP, 3rd of Estoril CSI GP, 3rd in Aachen CSIO, 3rd of La Baule CSIO GP, 6th of Arezzo CSI GP, 6th of Cannes CSI GP,  8th of Montecarlo CSI GP, 8th of Hamburg CSI GP, etc.
For more info, photos and videos, click on: webstallions
ARKO III
________________________________________ 
Ranked in the Top 100 of the best world stallions, indisputable proof of his quality as a sire! (50th in the WBFSH 2020 ranking).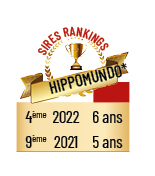 When he was with Nick Skelton, Arko III has only been used lightly at stud as his rider didn't want to mix competition and stalion careers, but has sired some very impressive offspring who have already produced some wonderful performances and even if he has for the moment only few products older enough to compete at high level, Arko is already ranked among the best sires of jumpers in the World WBFSH rankings !
His best offspring includes the approved stallions : Argento, very good stallion regularly ranked in international with John Whitaker, winner of GP CSI5* Chantilly 2018, winner of GP CSI5* Hong Kong 2015 and GP CSI4* Amsterdam 2014. Argento was placed for few months n°1 and finished 4th best showjumper in the World in 2015 !
Arko's offspring is also remarked through his approved stallions : Arkida, Champion of England of the 5 YO ; Arkan, the full brother of Lilibet, AES approved stallion ; Arkanza Z, Arkino Z ISO133, … and the showjumpers : Arko Junior PMS, Miss Arko, remarked mare in the english young horses classes ; Lilibet who represented England in the 2007 Young Horses World Championships ; Alfie VIII, Aristio (3th CSIO5* Barcelona 2018, 2nd GP CSI 3* Harthill Bolesworth 2014), Arkuga, Arla, Shark (2nd CSI4* Toronto 2018) , Jakarta Royale D.S., Kosmo van hof ter Boone (CSI5*), Vendome d'Ick etc.
THE BEST OFFSPRING OF ARKO
________________________________________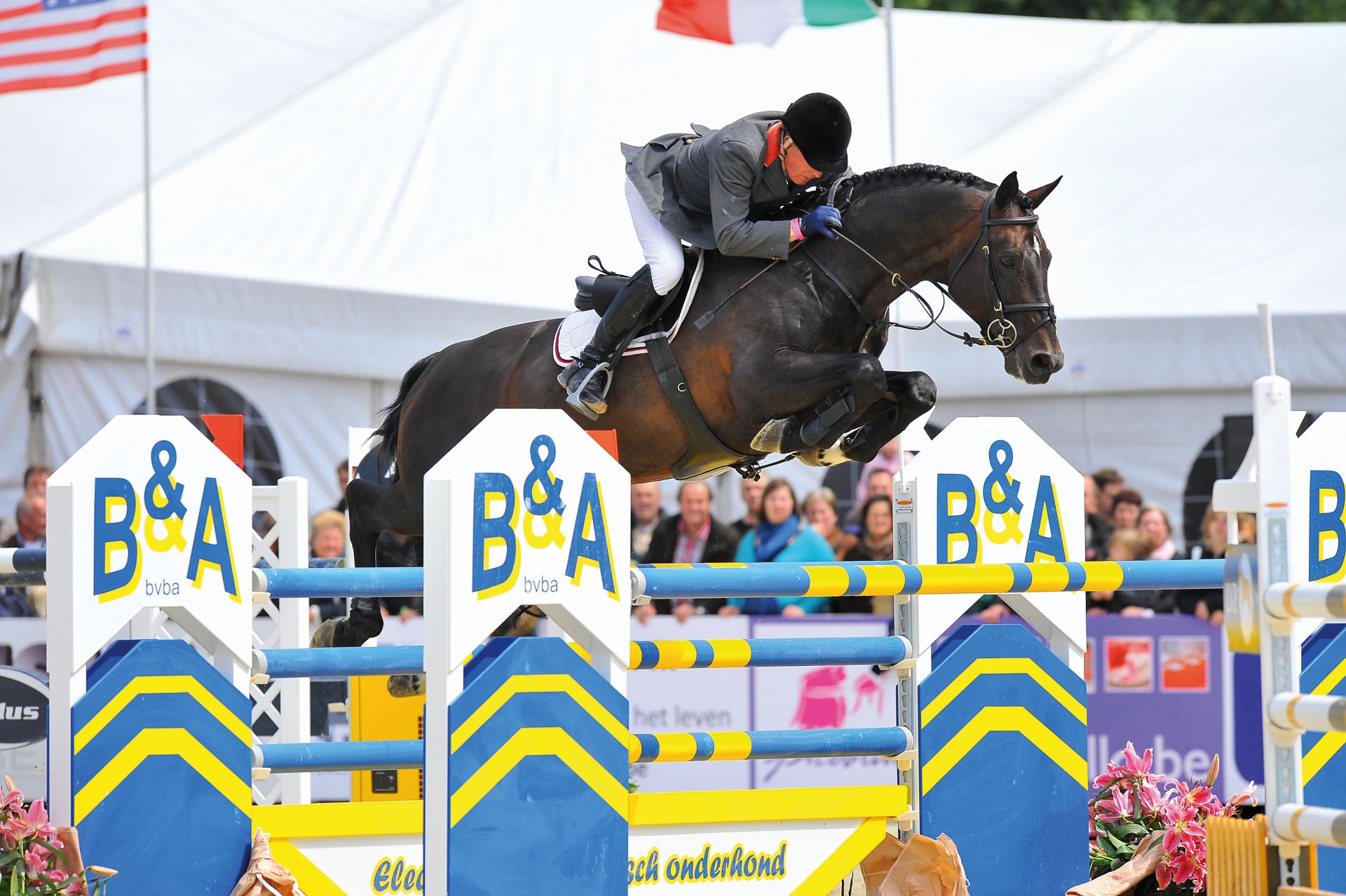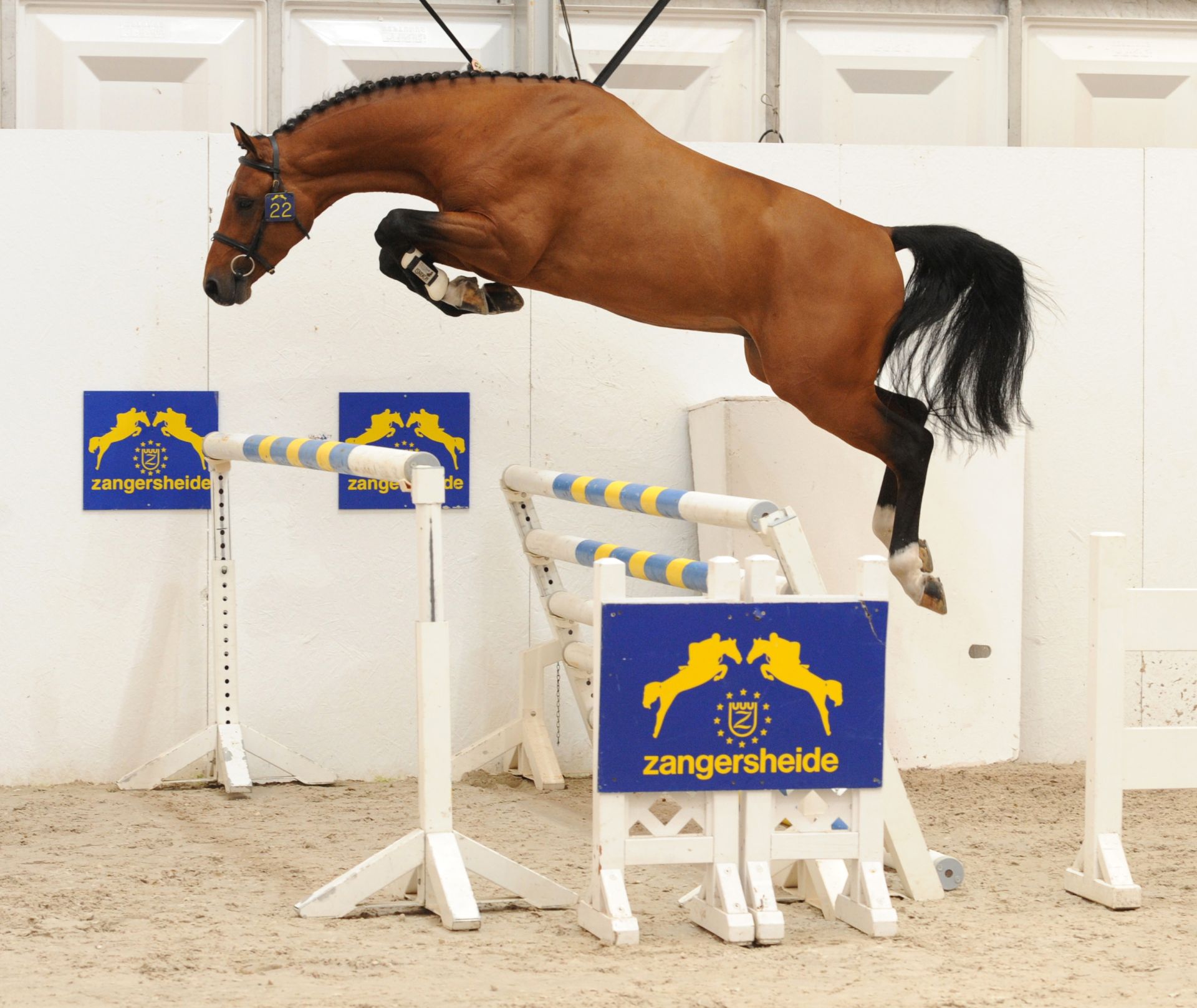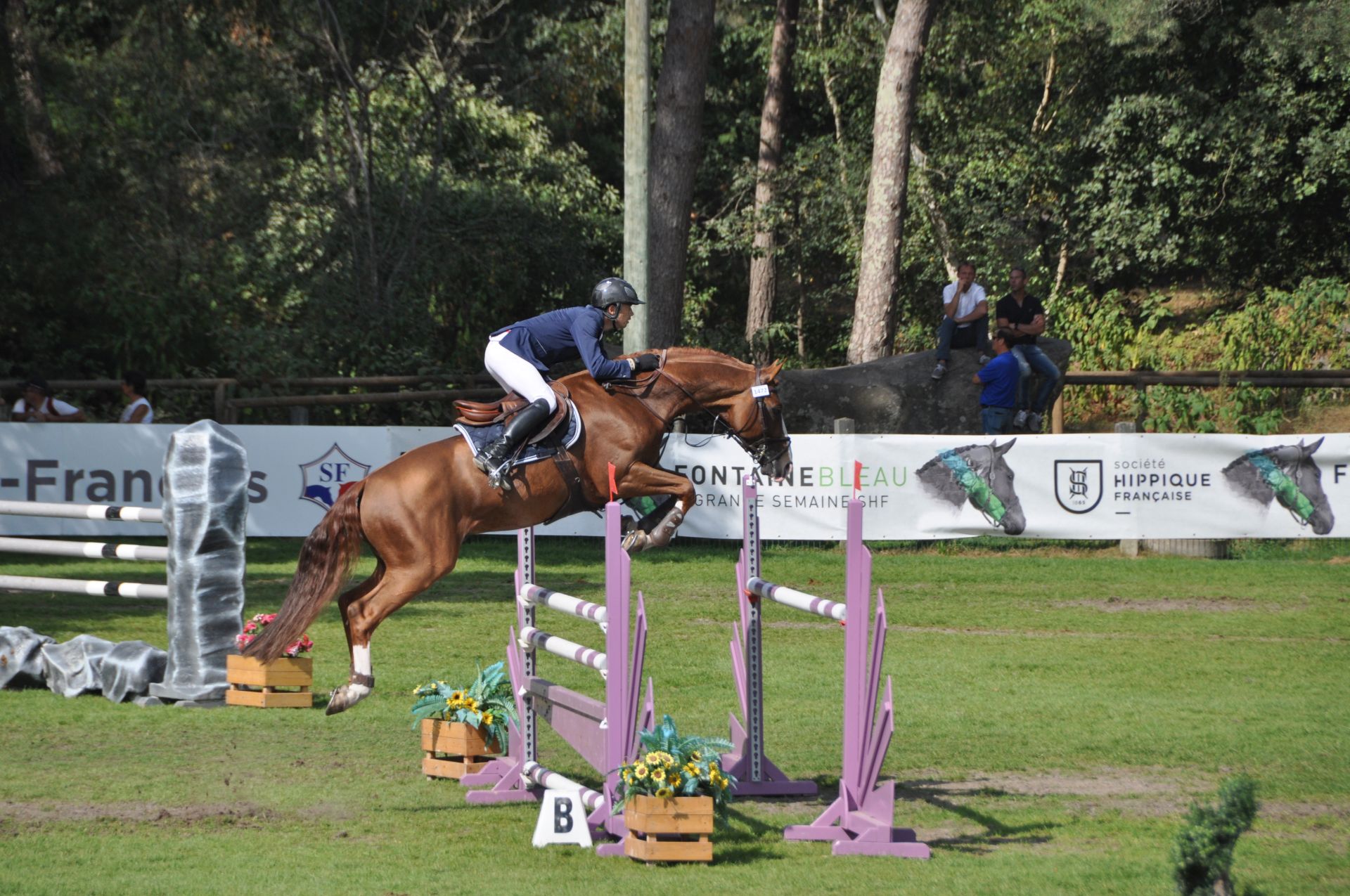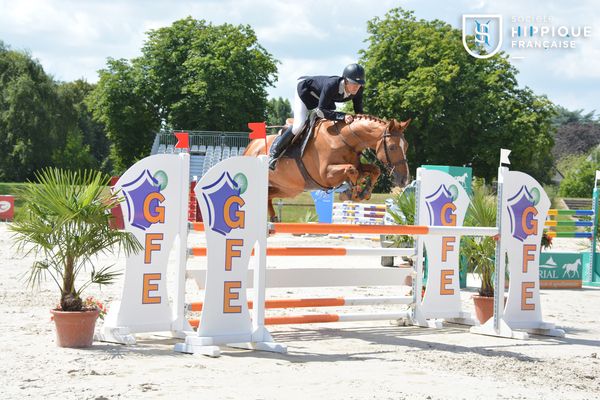 Further information
Arko is placed for several years in the World Hippomundo Rankings on the earnings of his offspring in CSI and selected on the age of his oldest offspring:
7th in 2019 – oldest offspring 18 YO
7th in 2018 – oldest offspring 17 YO
6th in 2017 – oldest offspring 16 YO
12th in 2016 – oldest offspring 15 YO
3rd in 2015 – oldest offspring 14 YO

Arko III began breeding in France in 2009. His first offspring began to be remarked in France : Arko was placed among the best sires of young horses in the French Championships 2015 in Fontainebleau (4th of the sires of 4YO).
Among his best offspring indexed in France : Akino vd Neyen Z ISO 121, Antigone de Jalesne ISO130, Argentine Mondaine ISO120, Aribo de Cantraie ISO125, Aristote du Toultia Z ISO 138, Arka de Maurepas ISO120, Arkan Z ISO128, Arkino Z ISO142, Vendome d'Ick ISO 160 (1st of the CSI3* Valencia 2020), Arko du Temple ISO145, Arrogant un Prince ISO129, Athena de Bavoz ISO121, Attendu de Lannois Z ISO 123, Baltazar du Bust ISO148, Bayard Condéen ISO132, Beasty Boy du Désert ISO120, Bel Arko de Laume ISO137, Bellini de Jennika ISO 126, Bora des Fontaines ISO128, Bounabeth Latour ISO125, Brigitte ISO 130, Fides MG C Leuze ISO 121, Calisto d'Emiralia ISO 125, Caprice d'Elle ISO 152, Caraibes Semilly ISO 132, Cherie du Gonge ISO 120, Cheyenne Gerbaux ISO139, Coccinelle d'Anfa ISO126, Cordial du Gonge ISO 118, Crinsel Duverie ISO137, Cuzco Semilly ISO 125, Dadja de Moricerie ISO142 (winner of the 2019 6YO males France Championship), Darko du Val Henry ISO130, Darwin des Ailes ISO 138, Diaboline ISO 132, Djack Daniel ISO 139, Dolcevita de Lacke ISO 132, Dopamine de Vains ISO 127, Dream Day Melp ISO 126, Egerie de Ravel ISO 131, Elliot de Grandry ISO 120, Ellipso de la Vigne ICC 150 (CCI3*), Ellewind Dreams ISO 123, Emeraude de Bressac ISO 124, Emingway CT ISO 124, Empoli de Champloue ISO 121, Eric de la Chenee ISO 130, Eurasie Belle Menee ISO 120, Eureqa ISO 120, Everglades d'Ecco ISO 124, Faiza B ISO130, Fahion Star ISO 125, Palinko du Bois Halleux ISO 134, Amertume de Lannois Z ISO 122, Keep Cool des Bergeries ISO 124, Kosmo Van Hof Ter Boone ISO 161 (1st of the CSI5* 155 St Tropez 2021), Larko de Laubry ISO 130, Lennox de l'Espoir ISO138, VIP d'Eté ISO131 etc.
This Legend of Showjumping fits perfectly to light mares full of blood. He passes on powerful hind quarters, strong backs, soudness, scope, nice cute heads with long necks to his offsprings. He is placed regulary since 2014 among the best sires of showjumpers worldwide. 
ETERNAL LEGEND OF CSO
POWER
SOLIDITY
TECHNICAL
CHIC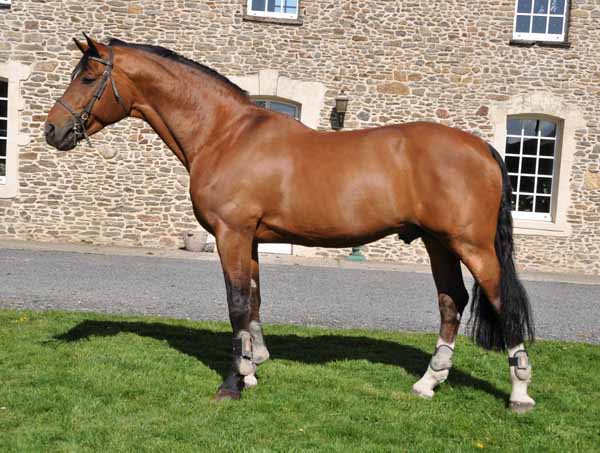 ARKO III
2023 COVERING CONDITIONS – France

You can bring your mare to France for being inseminated.
In this case, the stud fee is divided in two parts :
220 € at booking + 1500 € when the mare is pregnant 
Live Foal Guarantee
 Frozen semen
Sales conditions –  France   🇫🇷
Further information
It is also possible to send frozen and/or chilled semen to another french AI center (shipping costs to add).
 ARKO III
2023 COVERING CONDITIONS – EXPORT

Towards foreign countries, we can send you the semen directly
or through our broker if there is one who works for us in your country
1000 € for 1 dose (1 dose = 3 straws)
sold under contract (ICSI, live foal guarantee, taxes, shipment and cost for the health certificate excluded). 1 dose is sold with 1 Breeder's Certificate and a maximum number of 1 foal born.
For ICSI, thank you to send us an email at contact@semilly.com
The doses' quality is certified by Eurogen and Arko III presents a very good fertility rate.
ISO : Showjumping Index
ICC : Eventing Index
IDR : Dressage Index
IE : exported horses ranked in international classes CSI /CSIO / CSIW

100 to 120 : Good
120 to 140 : Very Good
140 to 160 : Excellent
160 and more : The Best

Generations of Horsemen in the service of breeding and equestrian sports
Haras de Semilly
Impasse de l'Hôtel Pohier
50680 COUVAINS
France
Email : contact@semilly.com
Phone : +33(0)233053144
Richard LEVALLOIS : +33(0)672887149
Sophie LEVALLOIS : +33(0)672887151