(Heraldik x Lorenz x Midas)
Holst – Black – 1,69m – 1998
❝  This gorgeous black stallion, ¾ thoroughbred, is a star horse, very chic, with a big heart, powerful and feline, reactive but with a cool mind very diligent at work. The sport horse breeding needs a stallion like Herald to bring some good thoroughbred blood which has been tested at top level ❞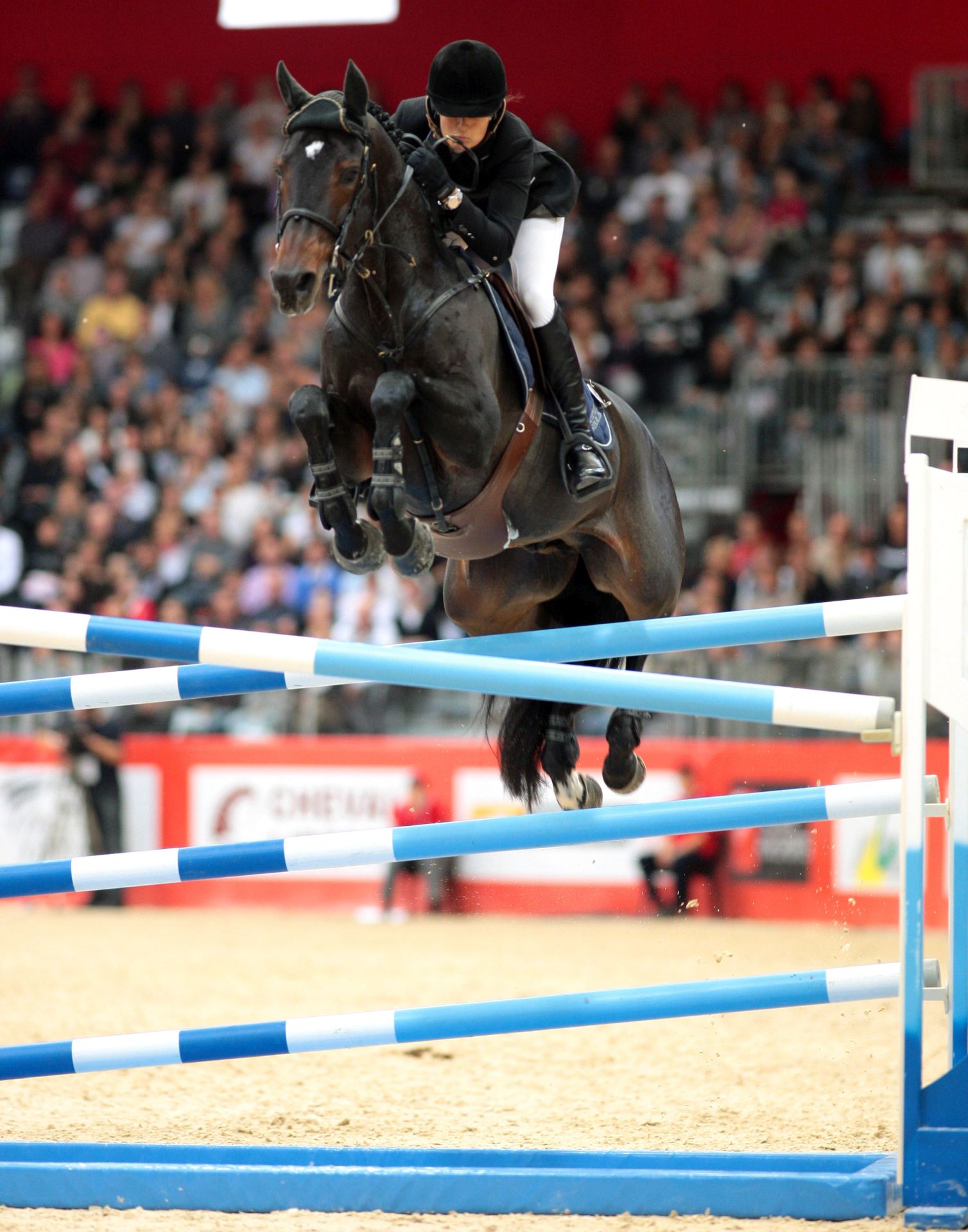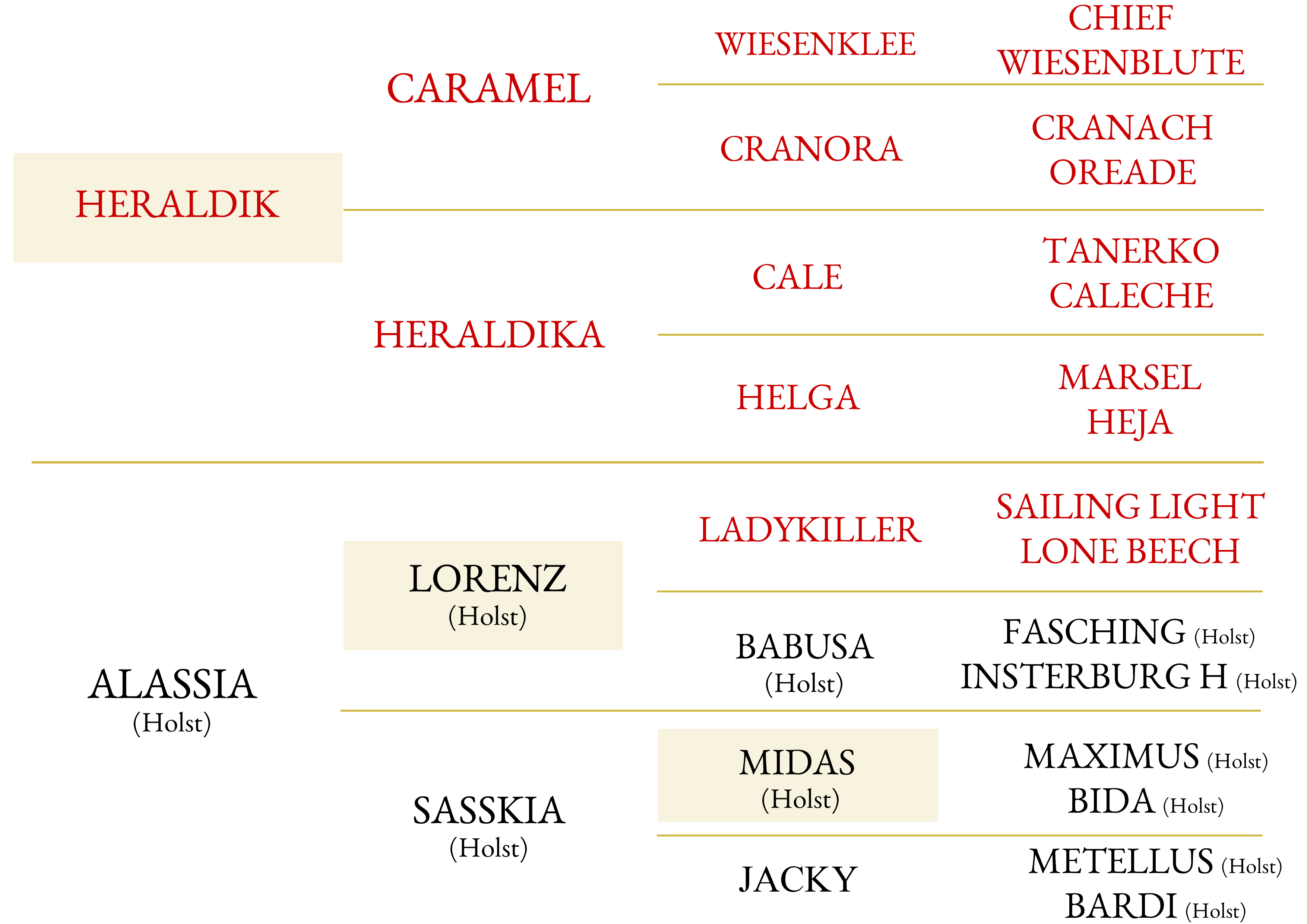 Herald has a rich pedigree of 74,3% thoroughbred (cf. webpedigree)
HIS SIRE : HERALDIK : Best Sire of eventers in the World (WBFSH ranking) since several years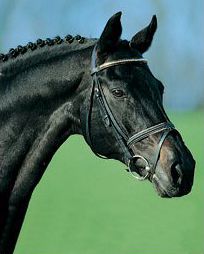 Best Sire of eventers in the World (WBFSH ranking) since several years. 
Heraldik was one of the most popular thoroughbred for crossing with warm blood imported in Germany.
He competed himself in CSO (S-level) and also produced top showjumpers like : Herald, Herzblatt, High Spirit GP winner, Hitchcock, Hoyo de Monterey CSIO GP winner with Sten Endresen, Nobelis, … 
HIS 1st DAM: ALASSIA : Filly of Lorenz by the welknown thoroughbred Ladykiller
She has also produced : Coolman, World Cup Grand Prix winner with Pius Schwizer (1st of Buenos Aires 2004 GPW CSIO, 1st of Zagreb 2003 GPW CSIO) and Merlin good winner in 1,40m classes.m.
HIS 2nd DAM : SASSKIA
She has also produced : Falke, ranked in GP CSIO with G. Wiltfang.
The two grand-sires of Sasskia :
METELLUS :

is also the grand-sire of 

Caretino

, 

one of the most important stallions of Holsteiner studbook.

MAXIMUS: i

s also the grand-sire of 

Capitol I

, 

the wellknown Holsteiner stallion  !
HIS 4th DAM : BARDI : comes from the famous Holsteiner damline n°4294
She has also produced Katharine dam of ABC Carducci CSI and of Warda who has produced herself the stallions Atlas Bavaria and Lanchello.
She comes from the Holsteiner damline n°4294, where also come from the stallions Cormint, Larimar, Amadeus Z CSI, Convall, Capan, C.I.A., and the international jumpers  Silvia (T. Nagel), Carlot (R. Pessoa), Campari (C-O Nagel), Casper C (K. Vereecke), Kannan's Girl Z (F-X Boudant), Fantasie IV, Duck's Cash, …
CSI Grands Prix Winner
Among his best results, we will remind  :
In 2010, he participated at 6 Nations Cups, 10th of Vigo GP CSI5*, … he finishes greatly by the World Equestrian Games in Lexington ; in 2009, Winner of Vejer de la Frontera GP CSI4*, 1st of the Nations Cup of Barcelone CSIO4*, 1st of St Lô GP CSI3*, 4th of the 1,60m World Cup GP in Mechelen CSIW5*, 4th of Lummen Nations Cup CSIO4* ; in 2008, 7th of  Gijon GP CSI4*, 8th of  La Corogne GP CSI4*, 8th of Vejer de la Frontera GP CSI4* , 10th of Lummen GP CSIO5*, …
In 2007, 9th of the European Championships GP in Mannheim ; in 2006, 8th of Bremen GP CSI4*, …
Other performances
Exported to USA after the WEG, Herald is riding by Caitlin Ziegler with whom he was placed 3rd of Valence GP CSI2* 2011,  6th of a 1,50m class in Calgary CSI5* 2012, … Coached by Eric Lamaze, we could also see Heral ridden by him in 2011 : 3rd of a 1,60m class in Geneva CSI5*, 13rd of Toronto GPW CSI4*, …
HERALD
________________________________________ 
He begins breeding in 2011
Herald has been collected for a long time and the stock frozen semen is not important then. Exported to USA, we won't be collected overthere. Beleiving in this stallion, we took the risk to buy all his semen at the end of 2011 breeding season. We tested it on one of our best mares who got pregnant immediately and gave us Californie Semilly, a beautiful filly who combines the distinguished-looking of Herald with Jalisco's strength.

In 2012, his semen has been tested on a larger scale with a lot of success, this is why we are now sure of his excellent fertility and his sire's qualities !
His first products had already promising results:  Darjeeling du Leou ICC 123, Difda du Very ISO 142 (3rd CCI3*-L in Le Pin 2021), Djinn Tonic Semilly ISO 127, Dubai du Leou ICC 132 (3rd CCI3*-S in Le Pouget 2021), Flambo Louvu ICC121, Gypsie du Loir ICC 136…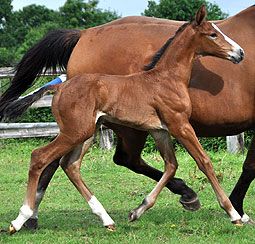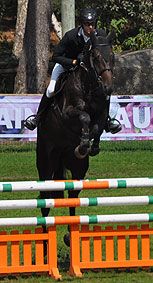 Djinn Tonic Semilly
(Herald III x Le Tot de Semilly) 
Further information
He also produced: Deneb du Very ISO 111, Dior du Leou ISO 118, Divine Idylle du Leou ICC 117, Erald du Loir ICC 110, Full Option Grisien ISO 110, Gaia Aigle Noir ISO 112, Gaia du Levain ISO 110, …
More products from  Herald
Coming from the best stallion in the World for eventing, which is the thoroughbred Heraldik, tested himself in showjumping, and a very good Holsteiner damline which brings serenity and strength for the Top level, Herald should bring to his offspring : beauty, impulse, nice paces, keeping the power and good mind.
The first Herald's foals come up to our expectations ! They have the energy, blood, nice head and wonderful paces of their sire.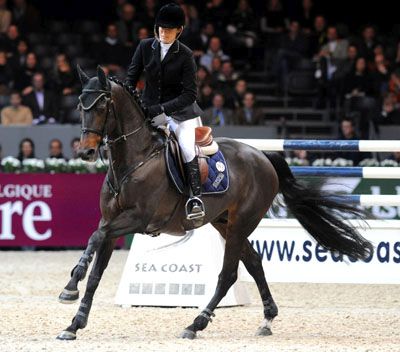 HERALD 3
2023 COVERING CONDITIONS

You can bring your mare to Haras de Semilly for being inseminated.
In this case, the stud fee is divided in two parts :
220 € at reservation + 700 € if the mare is pregnant 
Live Foal Guarantee
 Frozen semen
Or you can buy some semen:
300 € / straw  
(LFG and ICSI excluded)
Sales conditions – France   🇫🇷

Sales conditions – Export
Towards other countries, we can send you the semen directly or through our brokers if there is one who works for us in your country. For all information, please contact us by email :
contact@semilly.com
Herald's semen we have in stock has got an excellent fertility rate.
ISO : Showjumping Index
ICC : Eventing Index
IDR : Dressage Index
IE : exported horses ranked in international classes CSI /CSIO / CSIW

100 to 120 : Good
120 to 140 : Very Good
140 to 160 : Excellent
160 and more : The Best

Generations of Horsemen in the service of breeding and equestrian sports
Haras de Semilly
Impasse de l'Hôtel Pohier
50680 COUVAINS
France
Email : contact@semilly.com
Phone : +33(0)233053144
Richard LEVALLOIS : +33(0)672887149
Sophie LEVALLOIS : +33(0)672887151