(Bisquet Balou x Le Tôt de Semilly x Jalisco B)
SF – bay – 1,69m – 2015
❝  FIGHTER SEMILLY has placed himself among the best young jumpers in France. Due to his athletic conforlation, handsome look, flying gaits, good balance, energy, reactivity, easiness and great willingness, he can produce for jumping and eventing.❞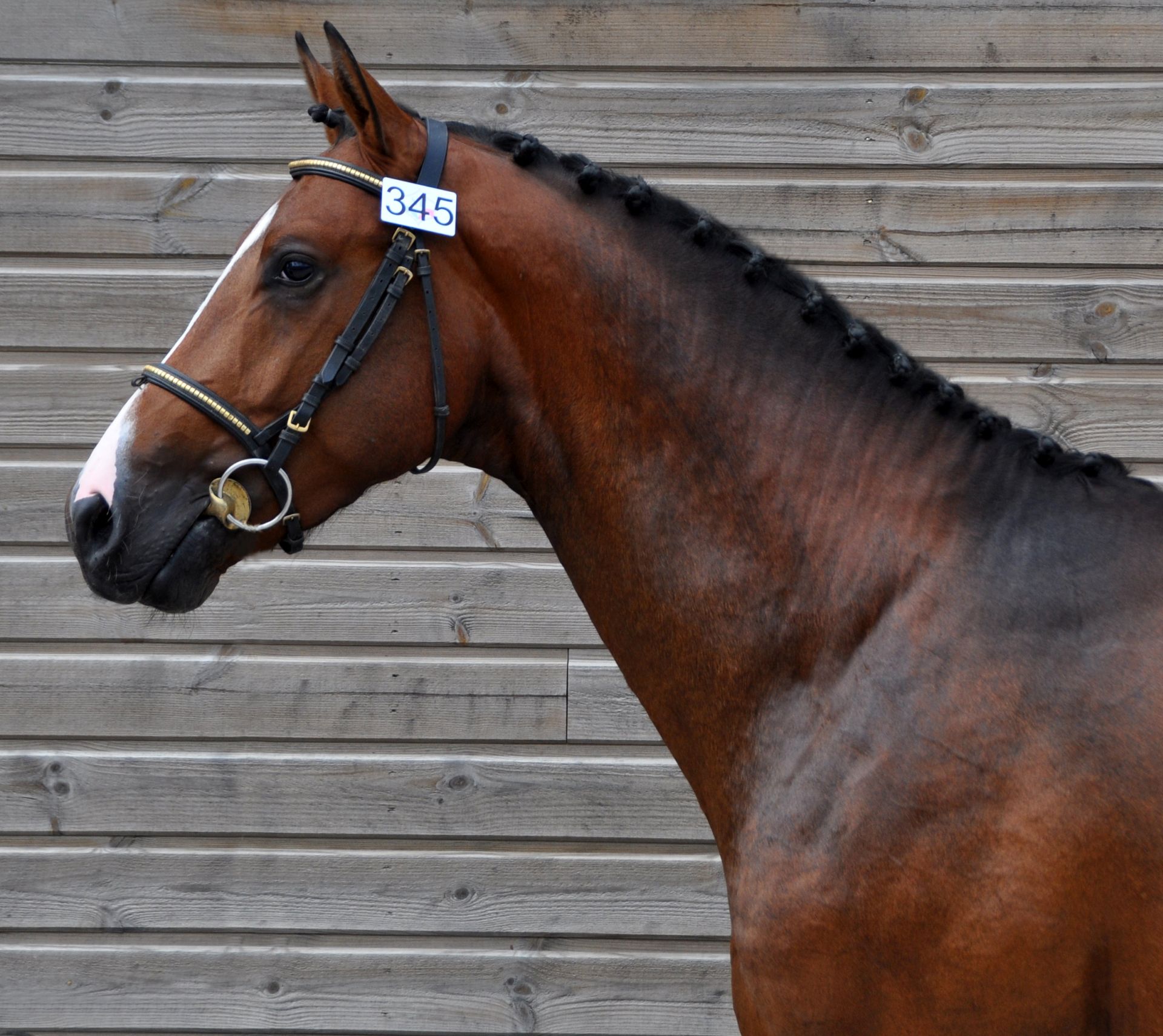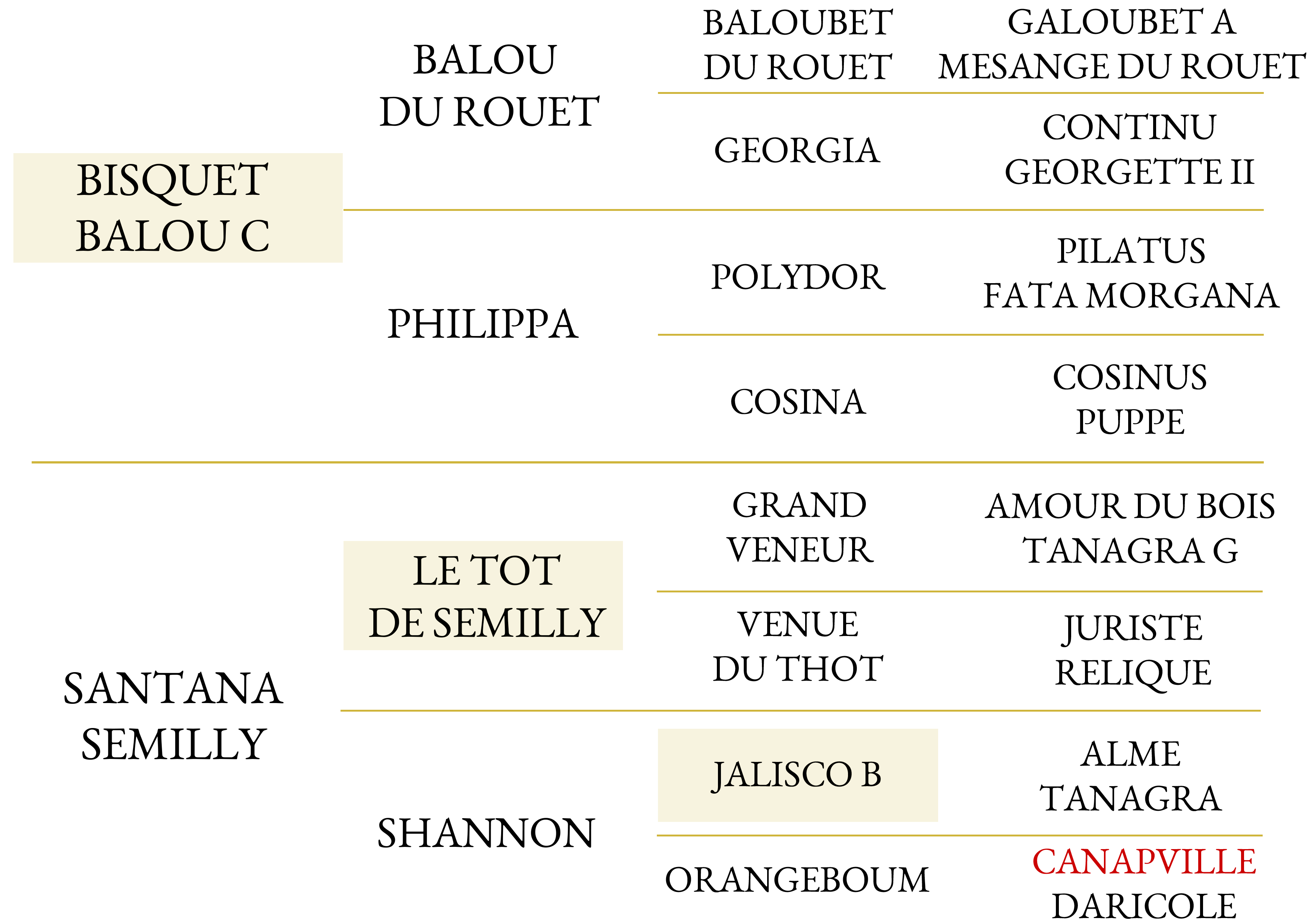 HIS SIRE : BISQUET BALOU C: Son of Balou du Rouet, and grandson of Olympic Champion Baloubet du Rouet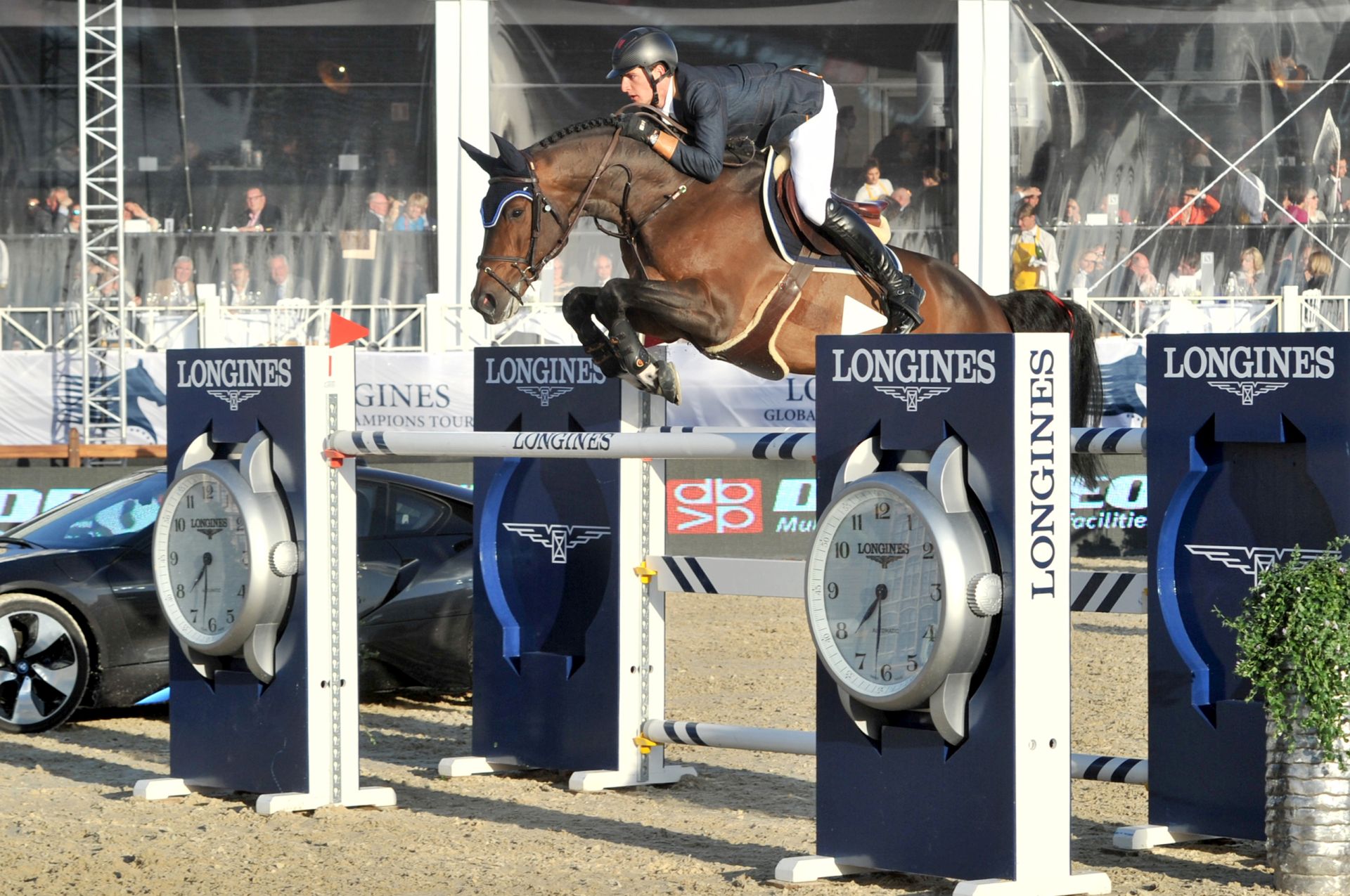 He is the son of Balou du Rouet, himself best son of one of the best winners father, according to the World rankings: the legendary BALOUBET DU ROUET, Olympic champion !

Balou du Rouet himself has a great international respect and was ranked 7th of the World (WBFSH 2015 rankings)
 Bisquet Balou C had made a great international sport career with many rankings in GP 1,60m, CSIO5*:
4th of the Barcelana final Nation Cup, 7th of GP 1,60m CSI4* in Kraal International, 2nd of GP 1,55m CSI3* Knokke, 8th of GP 1,60m CSI5* Monaco, twice faultness in the Sopot CSIO Nation Cup etc… 
We remind from his young offspring: Emir du Fresne stallion ISO 138, Escar Mouche ISO 121, Fanta Mouche ISO 124, Fantastik Libellule ISO 127, Fazenda Semilly ISO 146, Festherfly de la Noe ISO 125, Feunoyr Has ISO 124, Fleur Maciaise ISO 128, Flora de l'Abbaye ISO 125, Fripon du Chatellier ISO 124, Bred to Jump SWD Z ISO 127 (3rd of the 5YO France Championship for others studbooks) etc..
HIS 1st DAM : SANTANA SEMILLY: full sister of the stallion Elkintot (JEM Jerez 2002) and of Giotto II (stallion HN, ISO 161)
Santana is the daugther of the famous Tot de Semilly, Breed Chef himself, 22th World Best Stallion in 2008 (according to WBFSH CSO rankings), placed ELITE by the SF studbook and excellent winners'sfather, including : Diamant de Semilly and Itot du Chateau !! More than 1000 of his products are placed in showjumping and 70 are approuved stallions !
Santana his the full sister of the international stallions performers Elkintot (WEG Jerez 2002) and Giotto (HN stallion, ISO 161)and the half-sister of the international winner Iscariote.
Santana was placed 1st of the 3YO Regional Automn head-on more than 100 competitors. She participated the 4 YO classical cycles and was qualified for the final in Fontainebleau where she finished 4 YO France Vice-Champion, "Elite". ISO 122
Her first product, El Star Semilly, ISO 136, is also approved as SF stallion, qualified " VERY PROMISING" with all clear rounds at 4 YO (2018) and finishing 5th at the 2019 5YO France Championship.
HIS 2nd DAM : SHANNON: by Jalisco B
She has also produced:
♦ 1992 Elkintot, stallion, IE SO, exported – CSI – World Equestrian Games Jerez (2002)
♦ 1994 Giotto II, ISO 161, stallion HN
♦ 1996 Iscariote, IE SO, ISO 135, exported – CSI
♦ 1999 Laristote
          • 2009 Vicientot, ISO 122
          • 2010 Aristot, ISO 136
♦ 2001 Nepomuk, ISO 131
♦ 2003 Physalie, ISO 121                                                                                                                                                                                                                                          • 2017 Helkinto du Donel ISO 125 

HIS 3rd DAM : ORANGEBOUM: by the pur-sang Canapville
She has also produced:
♦ 1987 Vanieska
          • 1988 Olga d'Aure, ISO 130
          • 2003 Pirouette d'Aure
          •           2014 Elliott d'Aure, ISO 123
♦ 1990 Clémentine du Cour
          • 1996 Indi de Boulaire, ISO 210

He come back in 2022 by ranking 3th in Saint-Lô (130) and 1st in preparatory class in Auvers (125). 
Qualified in 2021 to the CIR of Normandy and French 6-year-old Championship, Fighter couldn't participate because of a light injury.

In 2020, Fighter Semilly qualifies for the French 5-year-old Championship, where he achieves a clear double.
In 2019, great start for Fighter Semilly who is named :
Champion of the 4YO SF stallions during the SF stallions Masters 2019 !
Champion of Normandy of the 4YO and finished 3rd at the 4YO France Championship in Fontainebleau
ELITE
Other performances
Fighter Semilly is placed 5th of the 3YO SF Stallion France Championship in 2018 and belongs also to the best stallions after the testing. He was qualified "UP AND COMING STAR " especially thanks to his pleasing and athletic morphology, with blood and beautiful gaits with bounce, his balance, his speed, his energy, his son équilibre montant, his forelegs gest speed, his power, his ability and his application.
FIGHTER SEMILLY
________________________________________ 
Fighter started breeding in 2019. 
SF approved stallion
BSO +17(0.55)
He should pass on his modern look, suppleness, carefulness and top rideability to his offspring.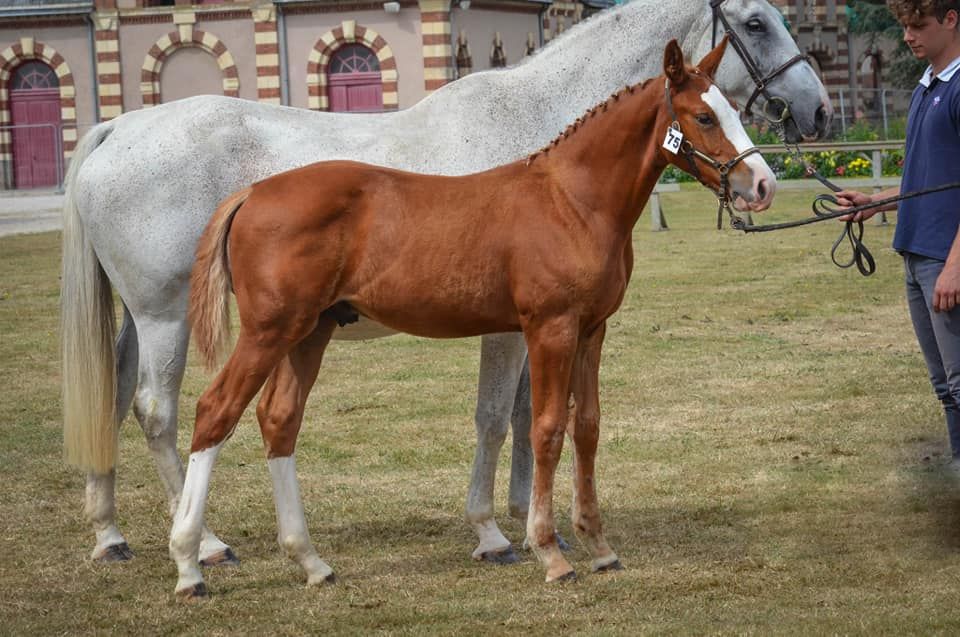 Kamy Star
Fighter Semilly x Mister Blue
Kaporal de Manaurer
Fighter Semilly x Natif de Corday
Kactus d'Arengue
Fighter Semilly x Sandro Boy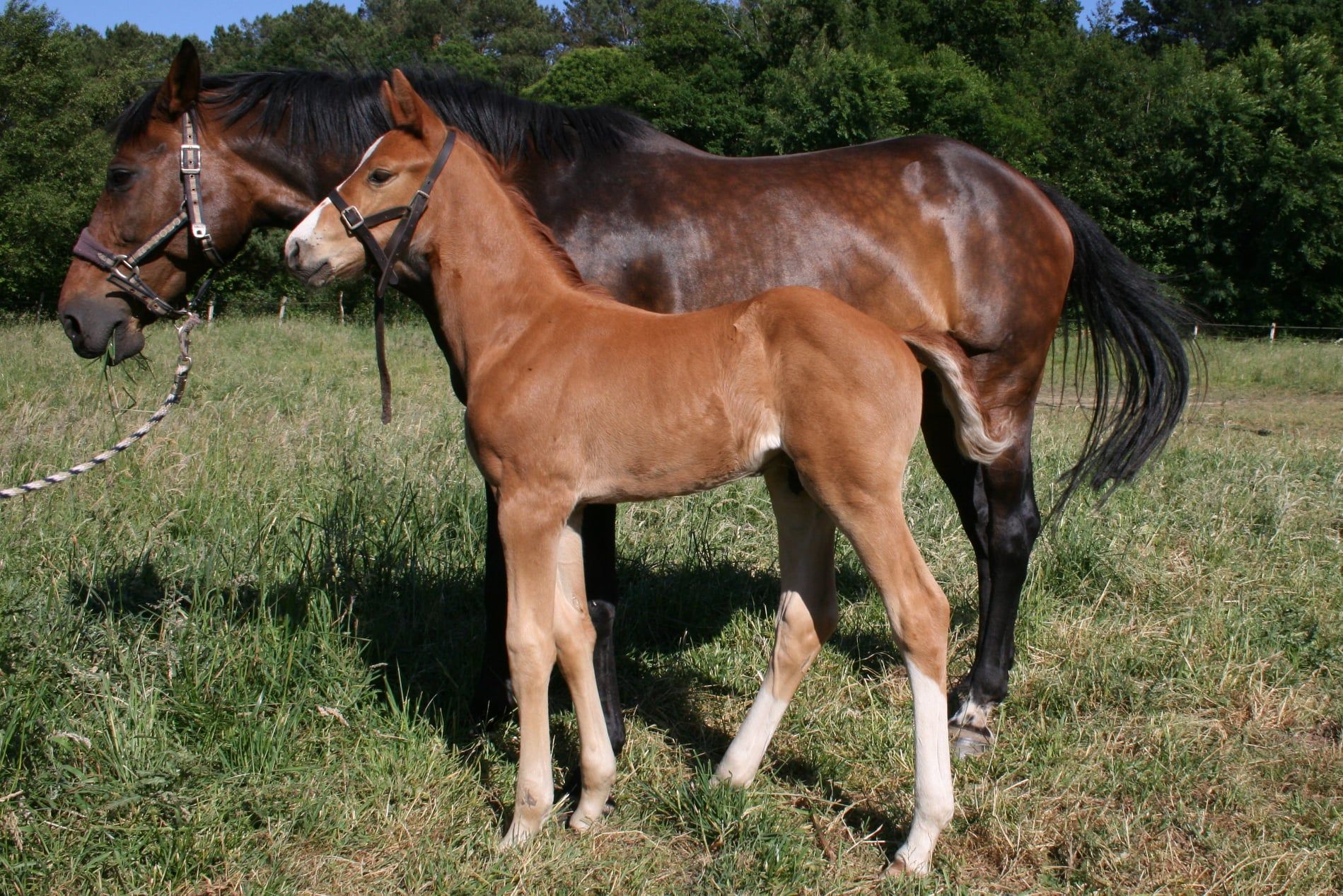 Kefir d'Ac
Fighter Semilly x Cardento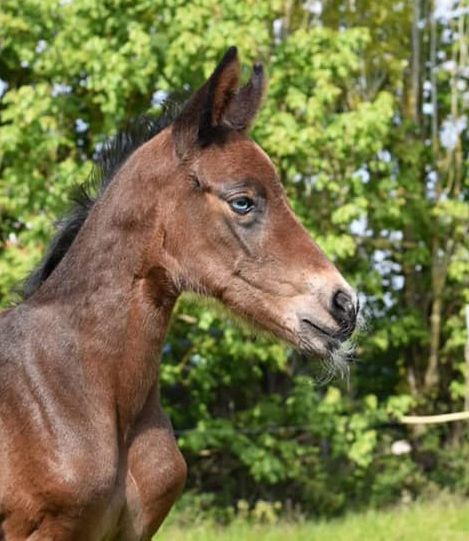 L'Etna
(Fighter semilly x Robin II Z)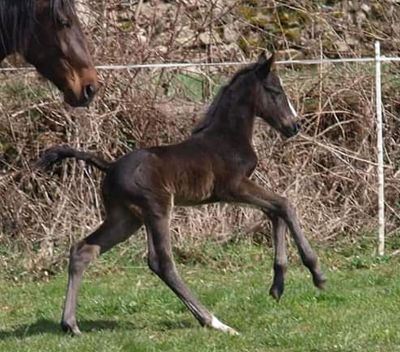 Lestrella du Barsac
 (Fighter Semilly x Quilano du Choquel tf) 
Coming from the crossing of several Champions, there is no risk to use the young Fighter Semilly, with his modern type, his reactivity, his innate carefulness, suppleness and ease on jumping, his beautiful flying and supple gaits, his good balance, his top rideability and excellent willingness !
With a medium size, with scope, good legs, Fighter is an easy-to-breed stallion.
MODERN PERFORMER
RESPECT
MENTAL
BALANCED
FLEXIBILITY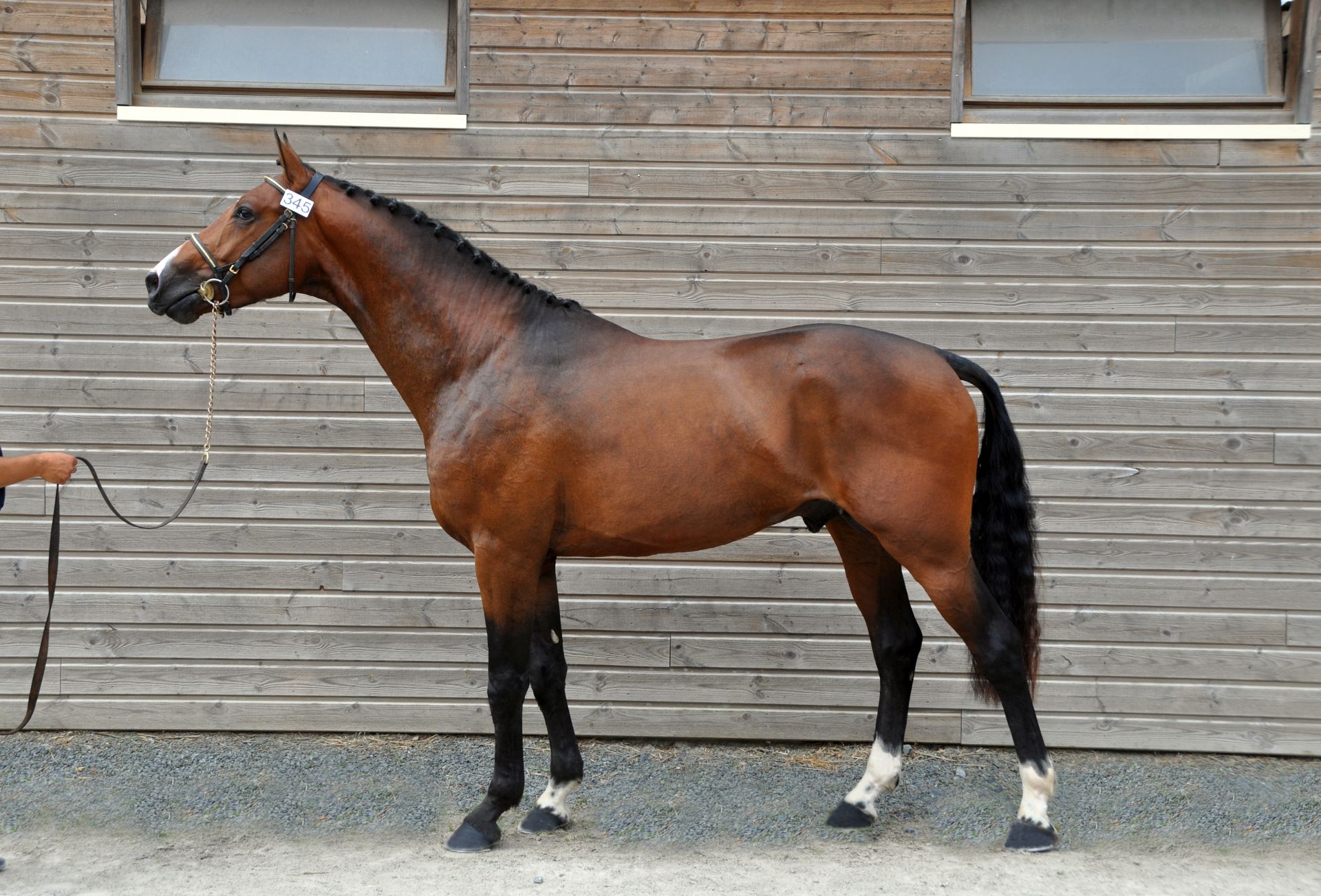 FIGHTER SEMILLY
2023 COVERING CONDITIONS – France

You can bring your mare to France for being inseminated.
In this case, the stud fee is divided in two parts :
220 € at booking + 600 € payable 48h after foaling 
Frozen semen
At Haras de Semilly, the inseminations and scans are included.
Sales conditions –  France   🇫🇷
Further information
It is also possible to send frozen and/or chilled semen to another french AI center (shipping costs to add).
FIGHTER SEMILLY
2023 COVERING CONDITIONS – EXPORT

Towards other countries, we can send you the semen directly
or through our broker if there is one who works for us in your country
with 2 different options:
800 € payable 48h after foaling
Frozen semen

OR
800 € for 4 doses of 2 straws per dose
sold under contract (ICSI, live foal guarantee, taxes, shipment and cost for the health certificate excluded). 1 dose is sold with 1 Breeder's Certificate and a maximum number of 1 foal born.
Contact us by email contact@semilly.com 

The doses' quality is certified by Eurogen.
ISO : Showjumping Index
ICC : Eventing Index
IDR : Dressage Index
IE : exported horses ranked in international classes CSI /CSIO / CSIW

100 to 120 : Good
120 to 140 : Very Good
140 to 160 : Excellent
160 and more : The Best

Generations of Horsemen in the service of breeding and equestrian sports
Haras de Semilly
Impasse de l'Hôtel Pohier
50680 COUVAINS
France
Email : contact@semilly.com
Phone : +33(0)233053144
Richard LEVALLOIS : +33(0)672887149
Sophie LEVALLOIS : +33(0)672887151