(Stakkato x Werther x Libero H)
Hann – bay – 1,66m – 2001
❝  This sire has been the absolute number one of all German sires in FN's predicted breeding value statistics for several years, has been named "Hanoverian Stallion of the Year 2015" and directly placed among the Top 100 of the best sires of showjumpers Worldwide. He passes on his reactivity and jumping style to his offspring. Several of his products are placed in 1,60m CSIO Grand Prix. ❞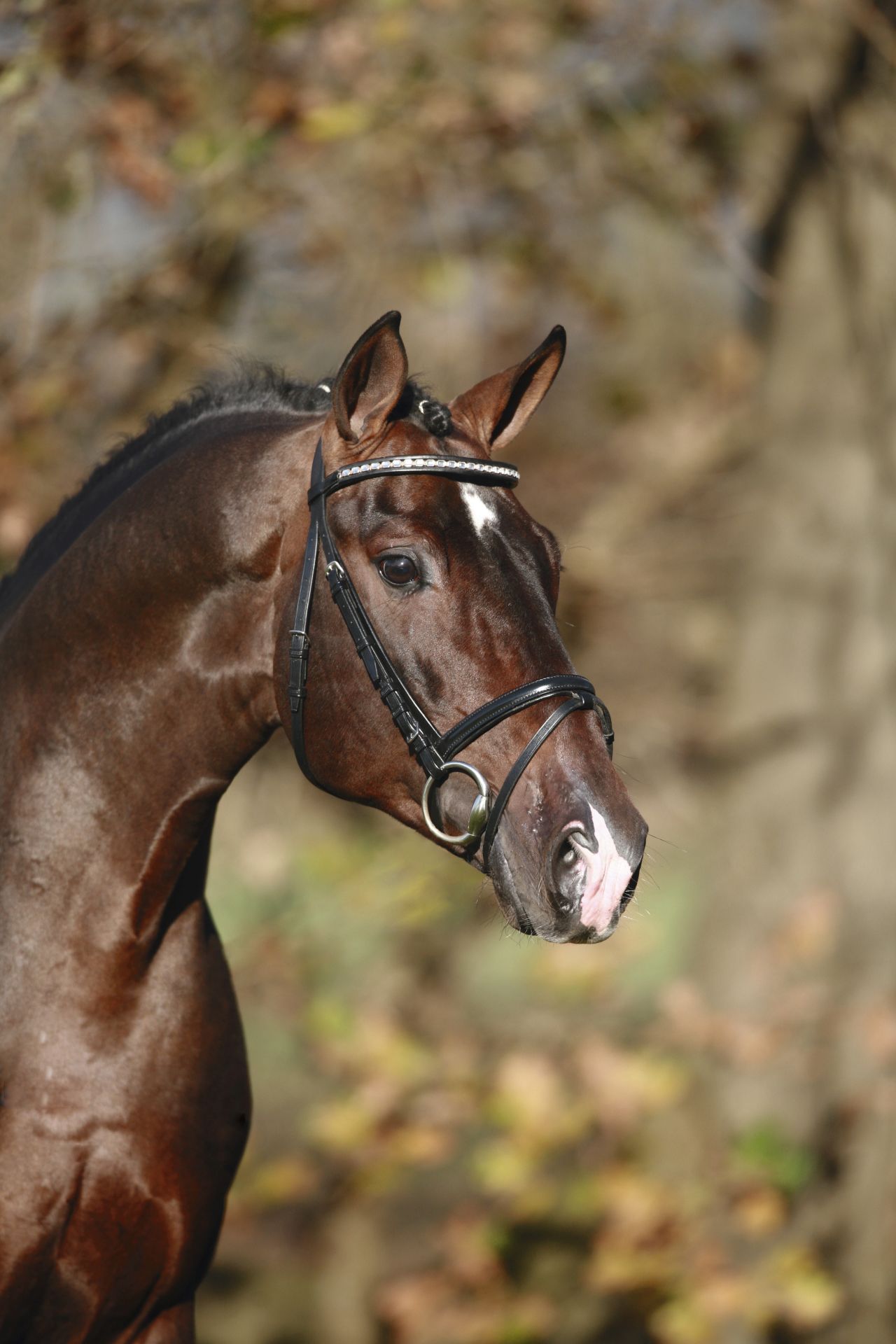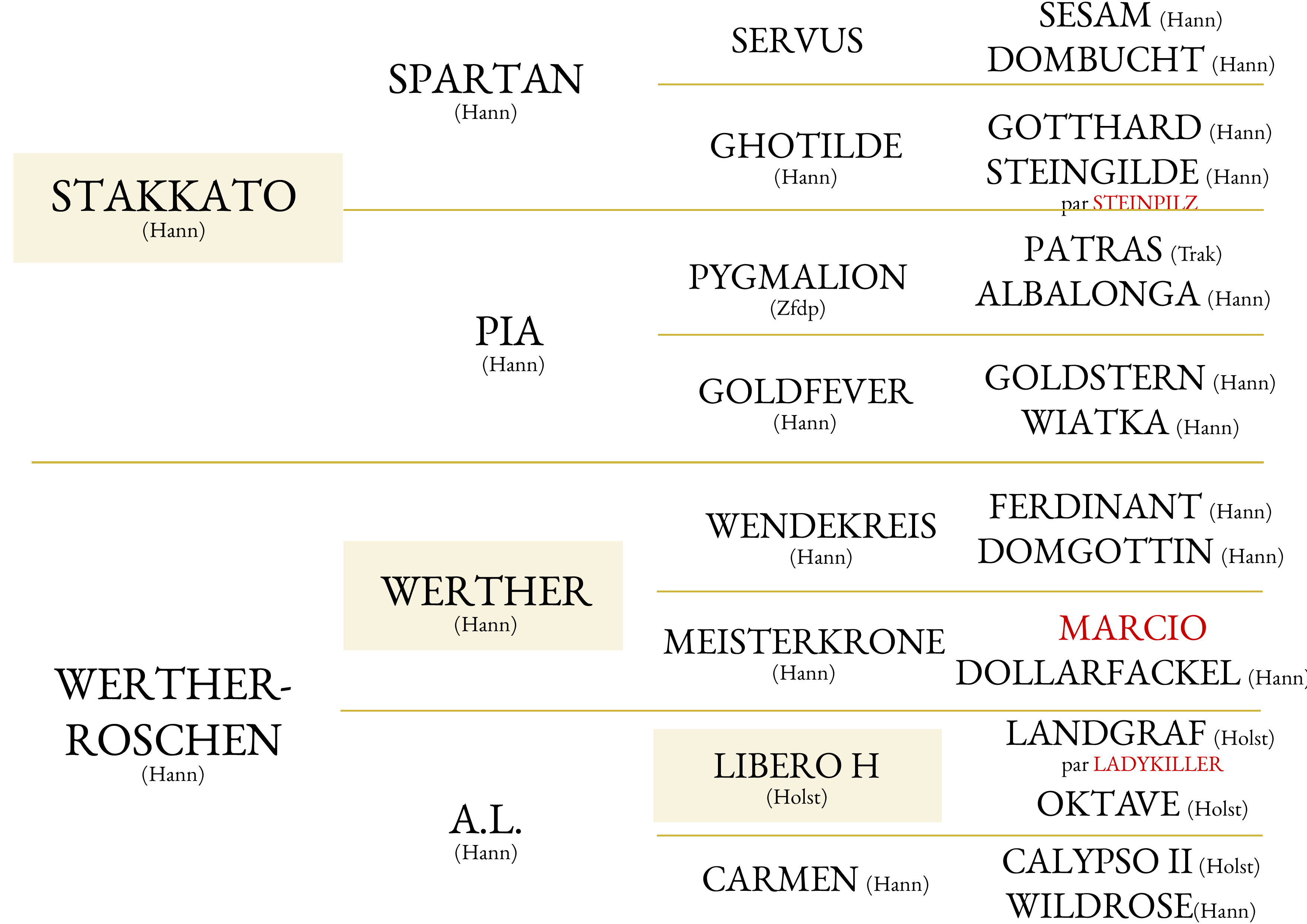 HIS SIRE : STAKKATO: one of the best stallions in the World
Ranked 52nd on the WBFSH ranking list in 2016.
In 2007, Stakkato is named hanoverian Stallion of the year. He has produced many international winners like:
 Saint Amour, stallion, CSIO and CSIO5*, winner of the GP World Cup at Göteborg, Sundari, great international winner, the stallion Spotlight, who did CSI with Laurent Goffinet, ISO 143, St Germain evolving over GP5*, the stallion Ukato, 3rd of the 6YO World Championnship in 2007 and great winner in CSI, and also the performers Souvenir 29 CSIO5*, Sama Dubai FBH CSIO5*, Lucius de la Meurthe ISO 152, Ronaldo de la Pomme ISO 155, Akkato du Borget ISO 142, Clin Doeil du Paradis ISO 157 etc..
Excellent performer, Stakkato was already doing Nations Cup under the saddle of Eva Bitter at 8YO. International performer, he was 2nd of the GP 1,60m CSI4* at Hamburg in 2003, 4th of the CSIO5* 1,60m of the final of the Samsung Super League at Barcelone in 2005, 2nd of the GP 1,50m CSI3* at Nörten-Hardenberg in 2007, etc.
Son of Pia, who also produced Samsara, dam of the stallions For Hero, CSI with Kevin Staut ; Figaro C and Bolero de la Vie Z.
HIS 1st DAM : WERTHERROESCHEN : excellent mare for showjumping - CSI 1,50m
She performed in CSI 1,50m with Anthony Condon and Billy Twomey and was placed 183rd on the WBFSH ranking list in 2010.
HIS 2nd DAM : A L'ESPRIT : at the origin of the international performers Dree Broeken's Grosses Röschen and Silbermond
She has also produced :
♦ 1999 Julios Röschen
• 2003 Dree Boeken's Grossos Röschen, CSI 150
• 2004 Vulkanos Rösche
• 2007 Dree Boeken's Silberroeschen CSI 130
• 2008 Silbermond, CSI 155
• 2005 Dree Boeken's Freude
• 2008 Dree Boeken's Sandros Roeschen, CSI 140
• 2009 Dree Boeken's Diaradas CSI 140
HIS 3rd DAM : CARMEN : maternal strain of Silberrose CSI 1,50m
She has also produced :
♦ 1998 Justin
          • 2003 Victoria
                      • 2007 King Julio, CSI 145, Hann stallion
          • 2014 Cardentos Dree Boeken, Hann stallion
♦ 2001 Goethes Röschen
          • 2004 Vesus 35, CSI 145, Hann stallion
♦ 2004 Veronica
          • 2008 Silberrose, CSI 150
                      • 2012 Golden Eye, Hann stallion
STAKKATO GOLD
________________________________________ 
Sire placed N°1 worldwide in 2022
(jumping Sires rankings Hippomundo / offspring's prize money
select on the oldest offspring : 17 YO)
Regularly placed among the best Sires of showjumping winners worldwide (26th in WBFSH rankings 2022) and placed since 2015 among the Top 10 in Hippomundo's rankings, Stakkato Gold has also been named "Hanoverian Stallion of the Year 2015".
A son of Stakkato Gold, STARGOLD, win with the champion Markus Ehning, the 2023 Aachen CSIO5* Grand Prix ! 
Stakkato Gold has already a dozen of his sons approved stallion (like Sir Obolensky Z and Solid Gold Z) and several products at the top of the international showjumping scene like : Solid Gold Z CSIW5* and 7YO World Champion in 2018 and 2nd of the CSIW5* in Madrid with C. Ahlmann, Stargold winner of the GP160 CSI5* at Doha in 2022 with Marcus Ehning, Shorapur (CSIO5* with K. Babington), Sansibar 89 CSI5* K. Bahamdan, NKH Selena CSI4* C. Heineking, Silence CSIW5* J. Towell, Rahmannshof Stagoldina CSI 1,60m I. von Borman, Savita 2 CSIO5* 1,60m H. Von Ekermann, Solero 79 CSIW5*,  Stakorado CSIO5* 1,60m, the stallion Stakki's Jumper CSI 1,60m, H.W.'s Saskia CSI 1,60m, KS Stakki CSI 1,50m, Stakkati Boy, Stargold 1st of the 1,60m Grand Prix CSI5* Doha 2022, Starissa, etc. 
THE BEST OFFSPRING FROM STAKKATO
________________________________________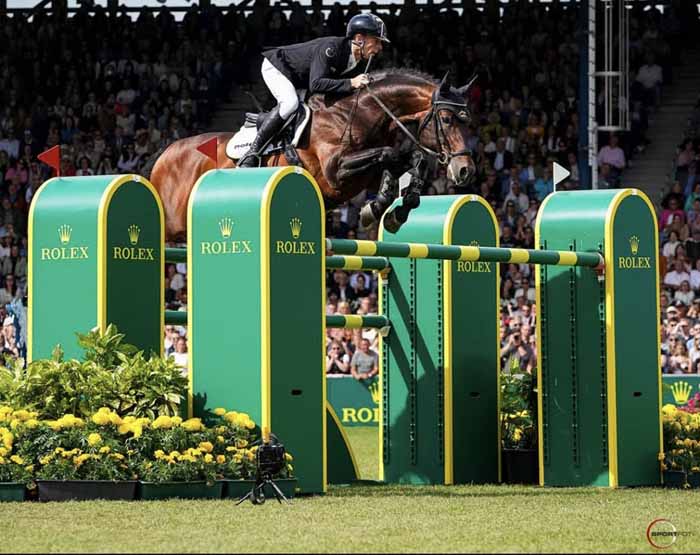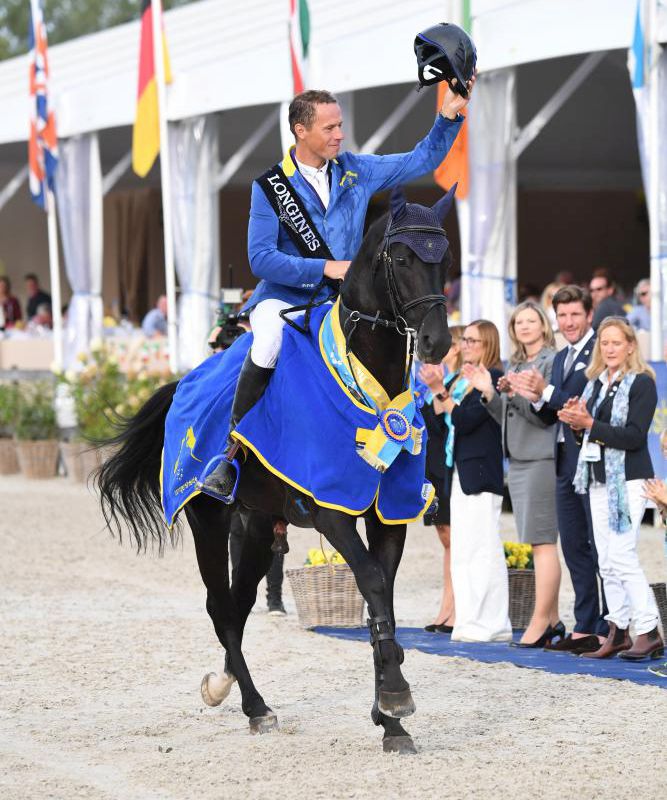 Solid Gold Z
(Stakkato Gold x Calvin Z)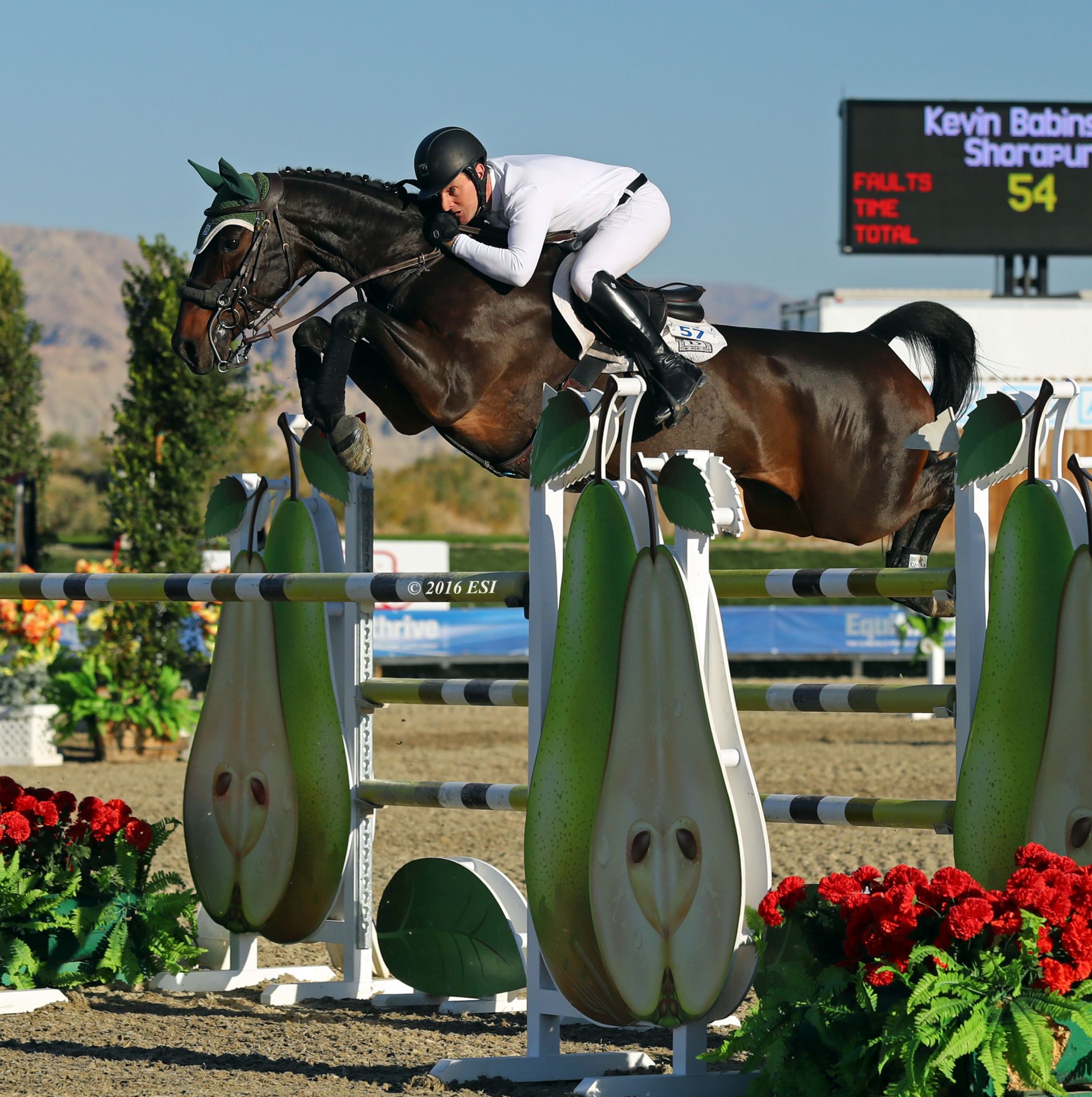 Shorapur
(Stakkato Gold x Drosselklang II)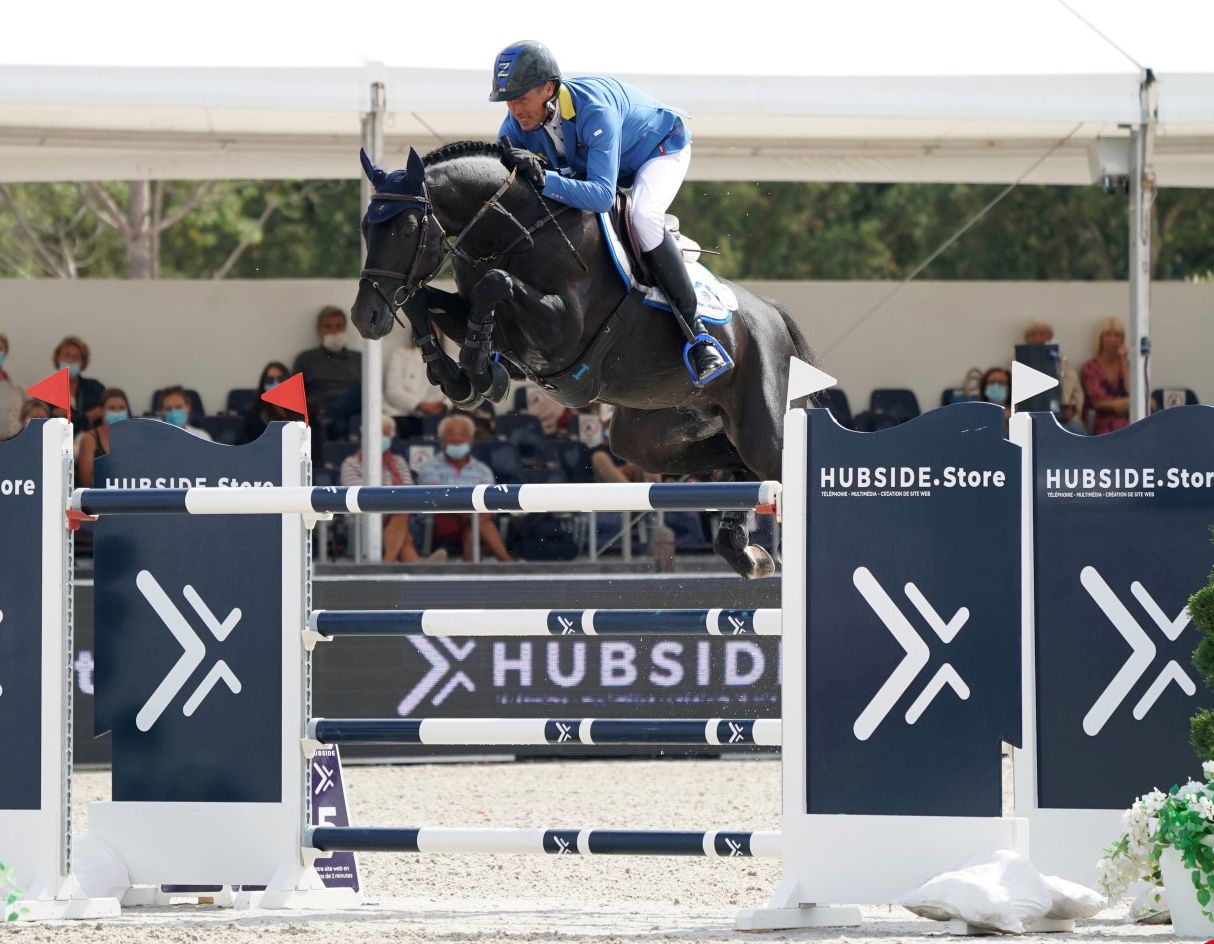 Solid Gold Z
(Stakkato Gold x Calvin Z)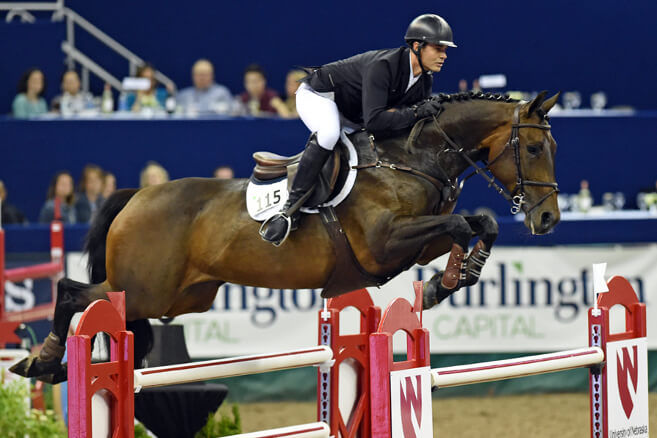 NKH Selena
(Stakkato Gold x Quattro B)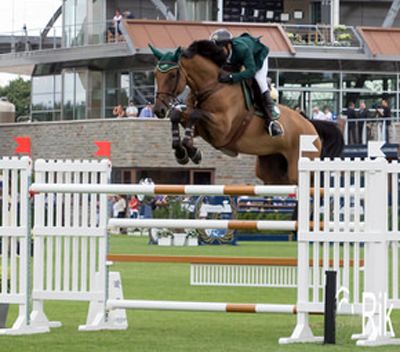 Sansibar 89
(Stakkato Gold x Wolkenstein II)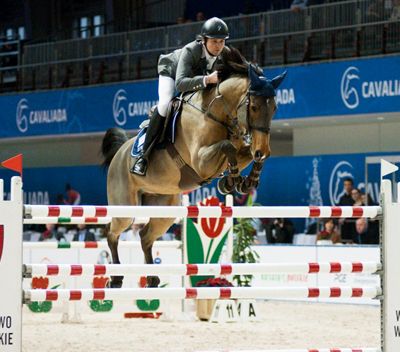 Stakorado
(Stakkato Gold x Acorado I)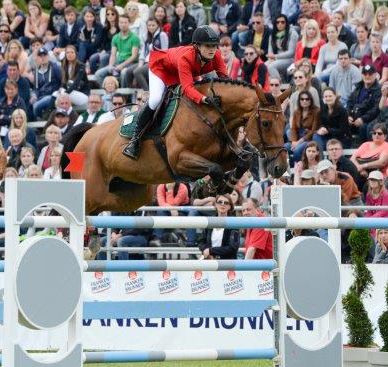 Rahmannshof Stagoldina
(Stakkato Gold x Landor S)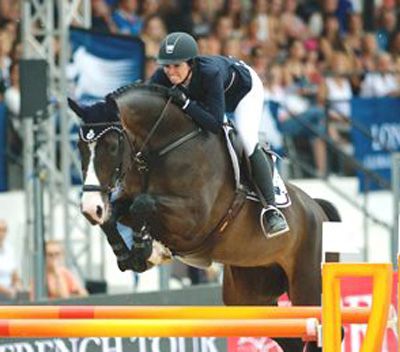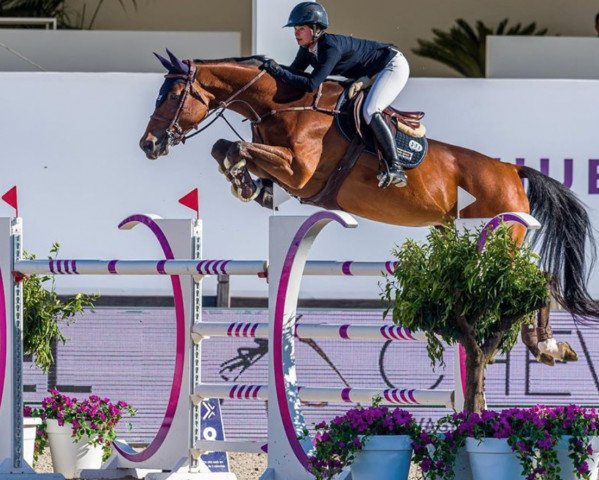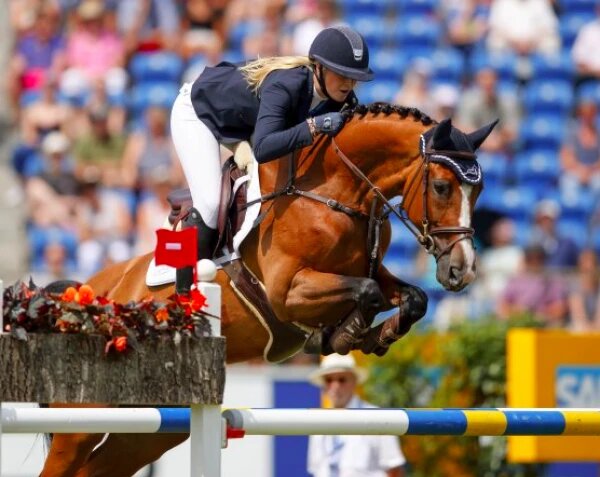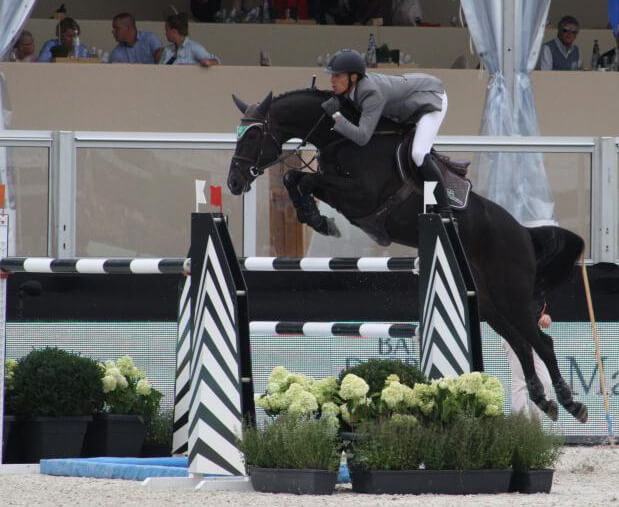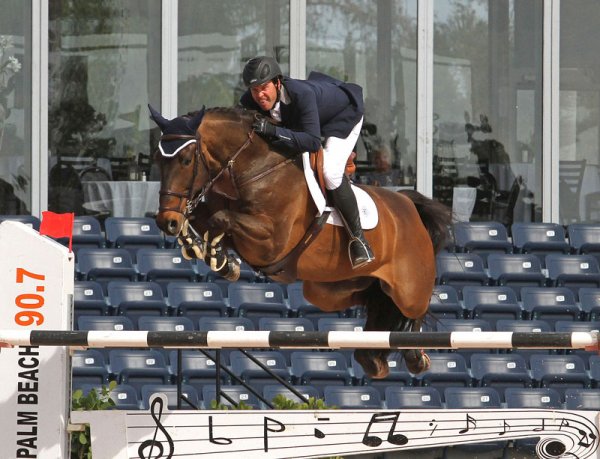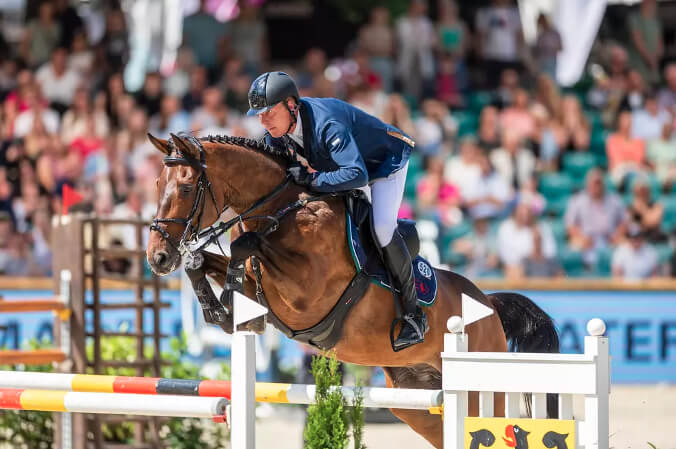 Starissa
Stakkato X Quidam's Rubin
Further information
We also remind his foreign products : Stargold CSI4*, Speedy Jump CSI2*, Starissa (1st GP 145 CSI2* Herzlake 2021), Siegfried 1st of CSI3*Balvanera 2020… and in France : Digisport Satisfaction ISO 145, Starbucks ISO 131 etc…
More offspring from Stakkato Gold
This excellent sire is recognized for the quality of his offspring. He crosses well with mares which are tall enough and gives to his offspring a lot of reactivity and his jumping style.
STAKAKTO GOLD
2023 COVERING CONDITIONS – France

You can bring your mare to France for insemination.
In this case, the stud fee is divided in two parts:
220 € at reservation + 1400 € if the mare is pregnant 
Live Foal Guarantee
 Frozen semen 
Further information
It is also possible to send frozen and/or chilled semen to another french AI center (shipping costs to add).
Sales conditions – France   🇫🇷

Sales conditions – Export
Towards other countries, we can send you the semen directly or through our brokers if there is one who works for us in your country. For all information, please contact us by email :
contact@semilly.com
Stakkato Gold has got an excellent fertility rate.

Generations of Horsemen in the service of breeding and equestrian sports
Haras de Semilly
Impasse de l'Hôtel Pohier
50680 COUVAINS
France
Email : contact@semilly.com
Phone : +33(0)233053144
Richard LEVALLOIS : +33(0)672887149
Sophie LEVALLOIS : +33(0)672887151