(Winningmood VD Arenberg x Diamant de Semilly x Rocky du Carel)
SF – bay – 1,69m – 2010
❝  ADIAMOOD is a rare approved son of the famous international showjumper Winningmood from whom he got his power, solidity, great canter, scope and top mind. His mother is the full sister of Niack de l'Abbaye (WEG Kentucky, London OG). From his good damline, he got the blood, the strong back, the good balance and easiness ! ❞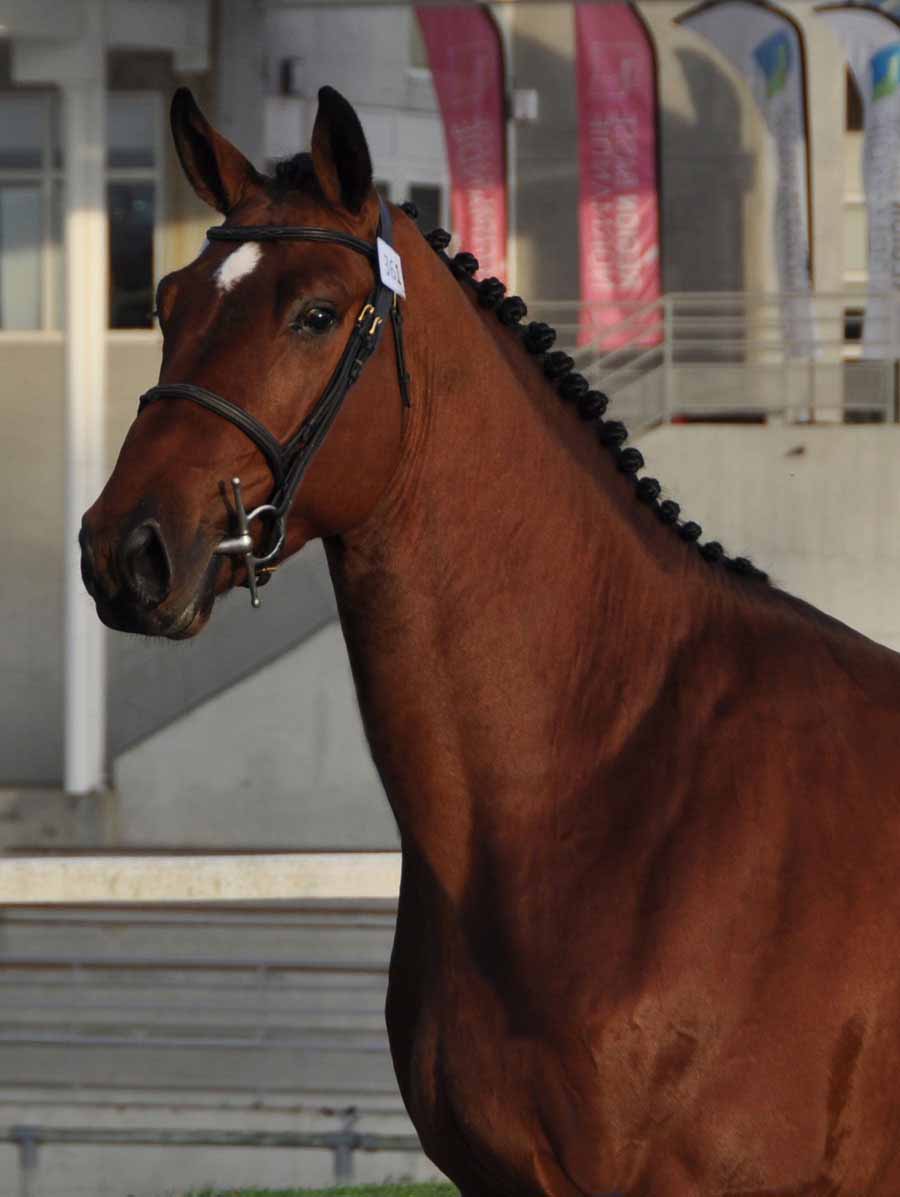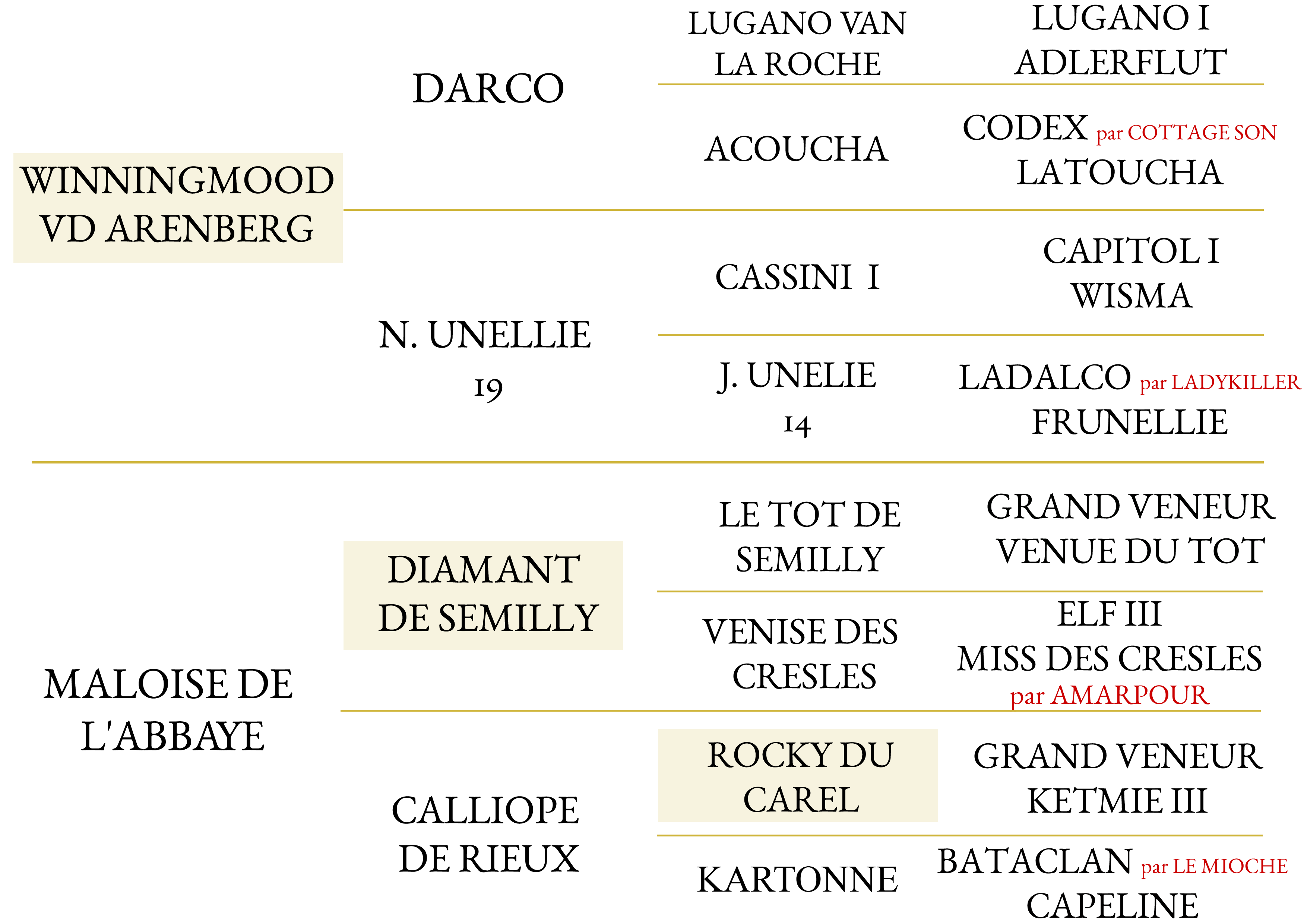 Adiamood has a rich pedigree ok 52,02% thoroughbred (cf. webpedigree)
HIS SIRE : WINNINGMOOD VD ARENBERG : Great international showjumper and comes from the main sires Darco and Cassini I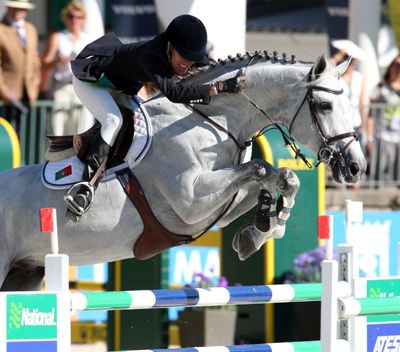 Great international showjumper with Ludo Philippaerts and then Luciana Diniz
He comes from the main sires Darco and Cassini I combines to a good damline with the blood of Ladykiller xx.
His first offspring has been remarked in the breeding shows, like General G, who won the 2 YO free jump show at the 2008 Liege CSI****. Two 3 YO males by Winningmood have also been approved as stallions in Belgium : Game-Boy et Gonzales
The first ones begin to be ranked in France like Fidel Castro vd Withoeve ISO 153, Freedom Van Den Doorndonk ISO 149, Gertrude Vd Vriesput ISO 132, Gloria ISO 133, Henna ISO 136, Indiana Van Dorperheide ISO 132, Isabeau Van Dorperheide ISO 164, Jeanke C ISO 133, Une Star des Baisses ISO 132, Vendredi Biats ICC 160 (CCI4*), Venezia du Lys ISO 145, Vivaldi d'Ivin ISO 136, Volnay du Boisdeville ISO 163, Vor Tex ISO 134, Wouest de Cantraie Z ISO 143, Whisper d'Omael Z ISO 133, Winnetou de la Hamente Z ISO 140, Winnie the Pooh 111 Z ISO 144, Agra Diamond Pluverts ISO 145, Amaretto du Surgeon ISO 150, the 4YO Females French Champion in 2014, Axion de Briand ISO 139, Best of l'Herbage ISO 146 ; Be Nice ISO 147, Betty Boop de Melis IPO 156, Biloba des Chaines ISO 156, Birdy des Ibis ISO 138, Brunetta de Champloue ISO 142, Demon de Bacon ISO 138, and show themselves in international classes like Esperanto van het Sonnishof, Amalia van de Zeilhoek, Eclipse, Eliot DWS, Fakir van Orshof, Fancyface, Fantast C, Fleuri van de Koekelberg, Galileo, General G, Givale van de Windheuvel, Win For Life, Winning Good, Gucci Team Spirit, etc.
HIS 1ST DAM : MALOISE DE L'ABBAYE: dam of the stallion Romando de l'Abbaye
She has also produced:
♦ 2003 Poker de l'Abbaye, ISO 134
♦ 2004 Queliose de l'Abbaye
          • 2009 Valoise de l'Abbaye
                    • 2016 Galla de l'Abbaye, ISO 122
          • 2012 Caliope de l'Abbaye, ISO 121
          • 2013 Dark de l'Abbaye, ISO 125
♦ 2005 Romando de l'Abbaye, ISO 149, stallion
♦ 2006 Semilly de l'Abbaye, ISO 131
♦ 2008 Uleros de l'Abbaye, ISO 124 exported to Germany
HIS 2ND DAM : CALLIOPE DE RIEUX : produced the Olympic Game performer Niack de l'Abbaye
She has also produced:
♦ 1997 Jaguar de l'Abbaye, ISO 134
          • 2012 Cougar Carbonnier, ISO 112
          • 2014 E Mail Carbonnier, ISO 114
♦ 1998 Kartonne de l'Abbaye, IE SO
♦ 1999 Linda de l'Abbaye, ISO 138
♦ 2001 Niack de l'Abbaye, ISO 175 JEM Lexington, JO Londres
♦ 2002 Orlando de l'Abbaye, ISO 113
♦ 2003 Pypaul de l'Abbaye, ISO 114
♦ 2008 Udaline de l'Abbaye, ISO 110
♦ 2011 Ballois de l'Abbaye, stallion     
HIS 3RD DAM : KARTONNE
She has also produced:
♦ 1980 Osiris Langotière
          • 1992 Eclair du Tannay, ISO 118
♦ 1983 Rush de Saint Anne, ISO 142, stallion
♦ 1988 Athena de l'Abbaye
          • 1992 Elton de l'Abbaye, ISO 120
HIS 5TH DAM : SAUTELLE
She is also the dam of Icelui, ISO 154.
HIS 6TH DAM : JOUVENCELLE
She has also produced:
♦ 1963 Tes Sangles
          • 1970 Egerie
          • 1977 Lisette du Bocage, ISO 120
          • 1978 Marius du Bocage, ISO 115
          • 1972 Gloire du Bocage
          •1989 Busserole des Bois, IE SO
ISO 144
2021
Ridden by Guy Jonquères d'Oriola, Adiamood won a 140 class of the Milan CSI3* et is also placed 8th of the 145 class. 
2020
Adiamood was ridden by Luis Sabino Goncalves with whom he won two speed class in Valencia and Abu Dhabi for his preparation, then the 140 Grand Prix of the Abu Dhabi CSI. He was also placed 7th of the 145 CSI2* Grand Prix in Sharjah.
2019
Adiamood is regularly placed in 1,35m and 1,40m Grand Prix. Such as, he finished 2nd of a 1,35m GP in Ste Mère l'Eglise, 7th of the GP 1,40m and 12th of a 140 speed class in Auvers, 7th of the 1,35m GP in Gréville, 11th of the 140 GP of Paris Etrier, 5th of the GP130 and 11th of the GP 135 in Auvers, 10th of the GP 135 and 18th of the GP 140 in St Lô, 16th of the GP 135 of the Normandy Horse Show.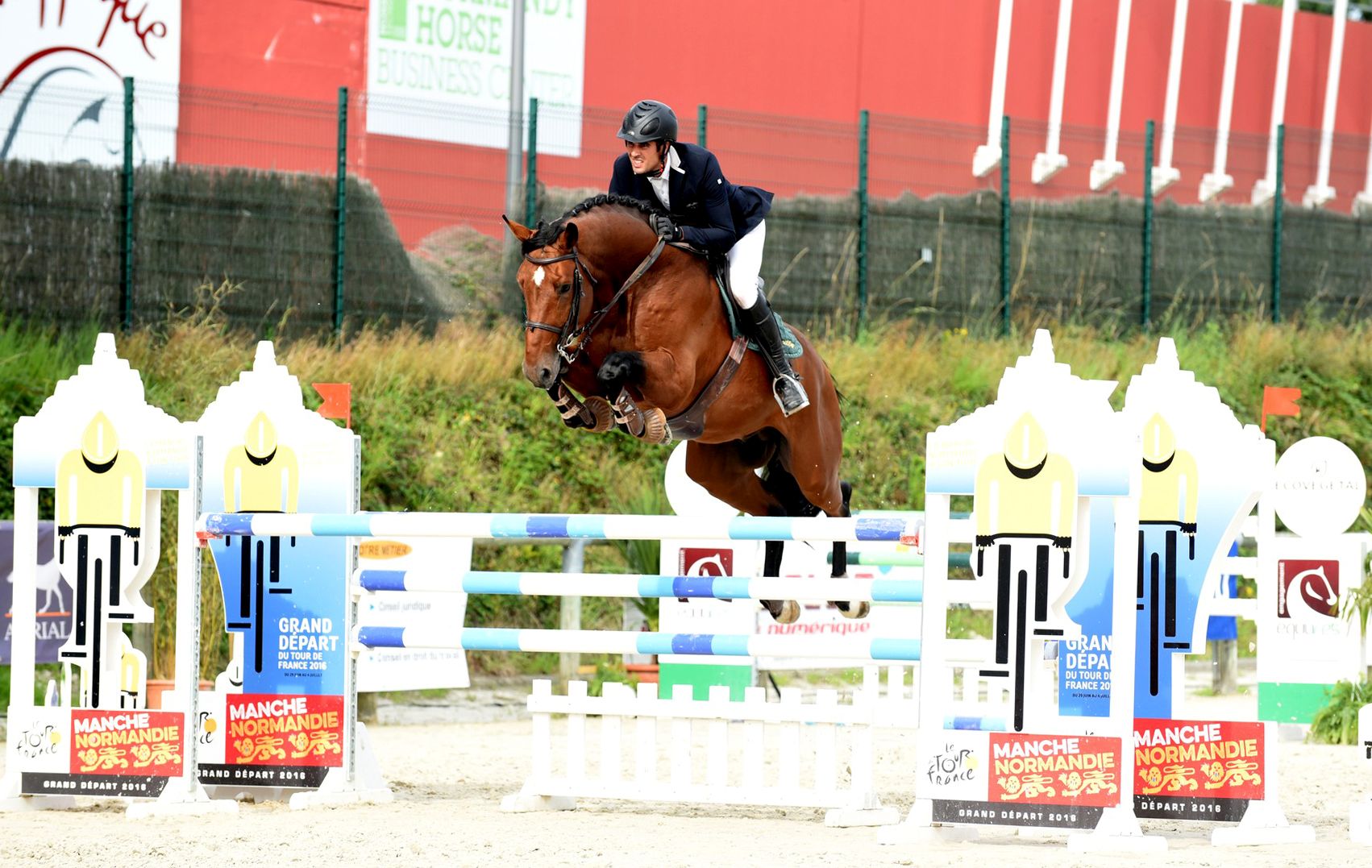 Other performances
The 2018 jumping season confirmed Adiamood potential. Indeed he finished second of the GP 1.30m (Pro 2) of Greville-Hague, 5th at the CSI* of Saint-Lô, winner of GP 1.25m of Saint-Sauveur-le-Vicomte, second in the speed trial and 8th at the AEC CSI** jumping (1,35m) in St Lô.
In 2014, Adiamood qualified easily for the 4YO Championships of France in Fontainebleau with 10 clear-rounds above 12.
Adiamood has been approved during the SF Championships of the 3YO Stallions 2013.
ADIAMOOD DE L'ABBAYE
________________________________________ 
He started breeding in 2014
The first Adiamood's foals born are strong, well built with a good balance.
His first filly, Fidji du Barsac, was placed 3rd of the French Foals Championships 2015.
BSO + 15(0,68)
Further information
Among Adiamood's offspring, we noticed : G Laclass du Mascaret ISO 117 etc..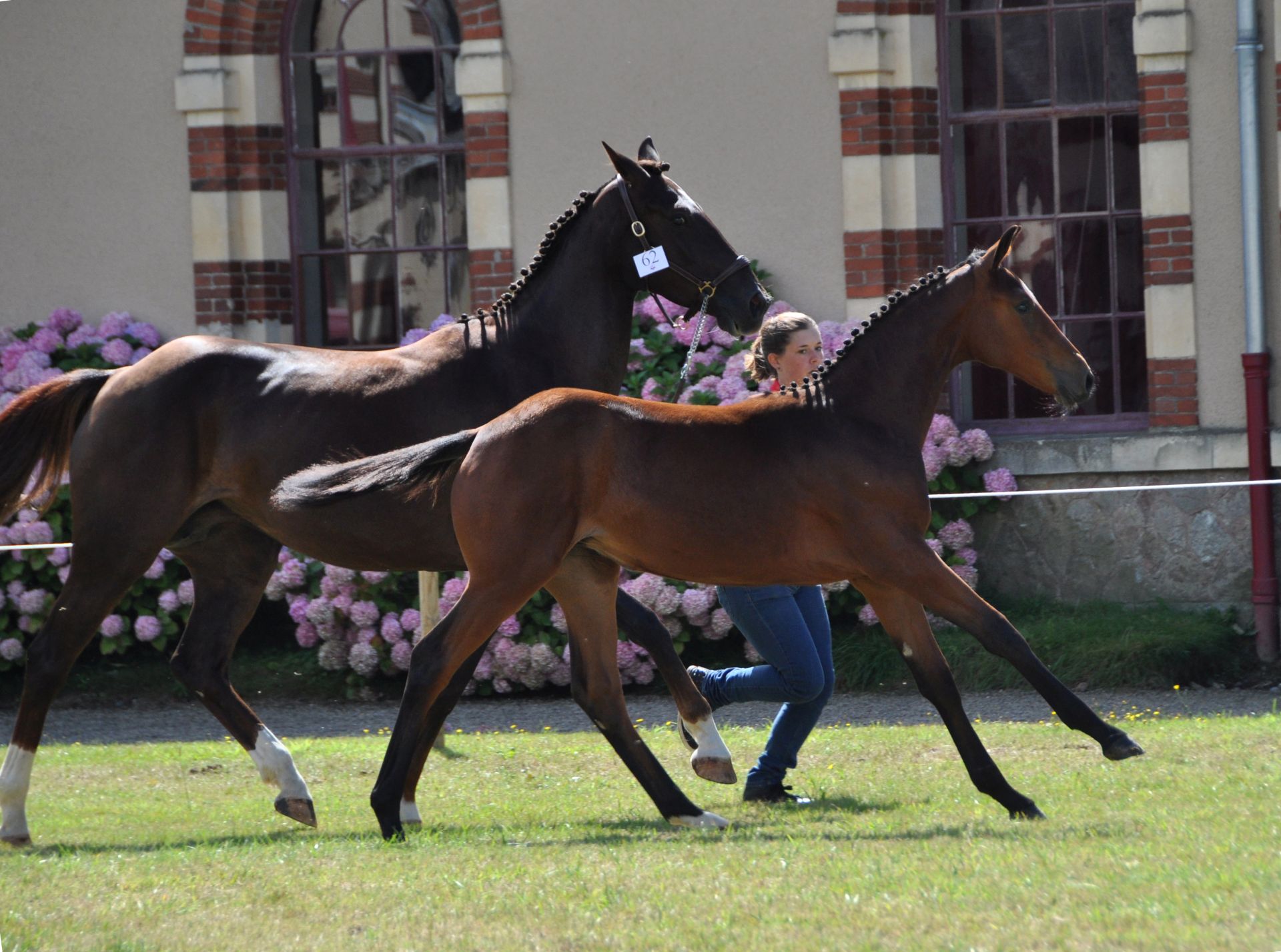 Fidji de Barsac
(Adiamood x Fidelio du Thot)
3rd of the 2015 French Foal Championship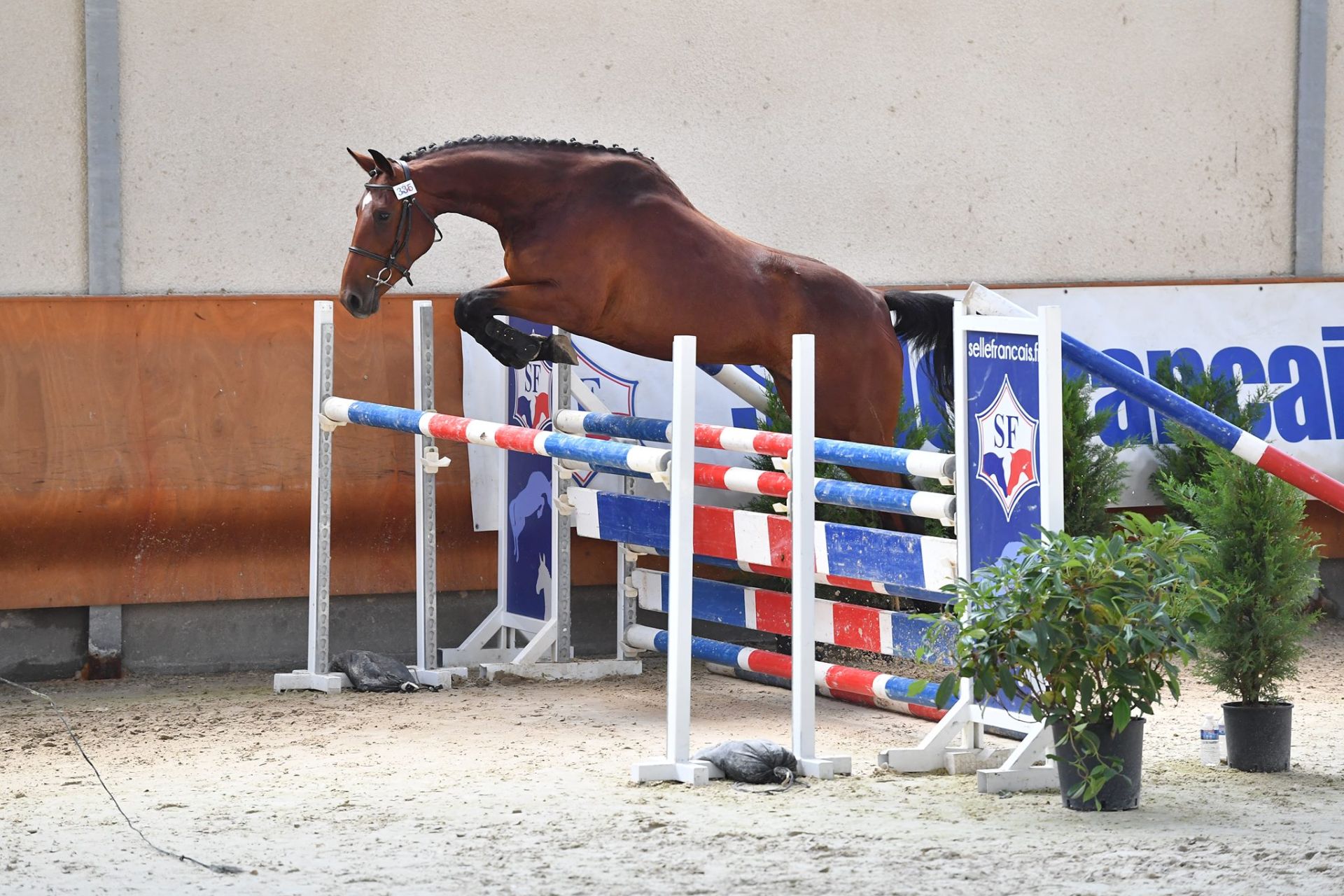 Fidji de Barsac
(Adiamood x Fidelio du Thot)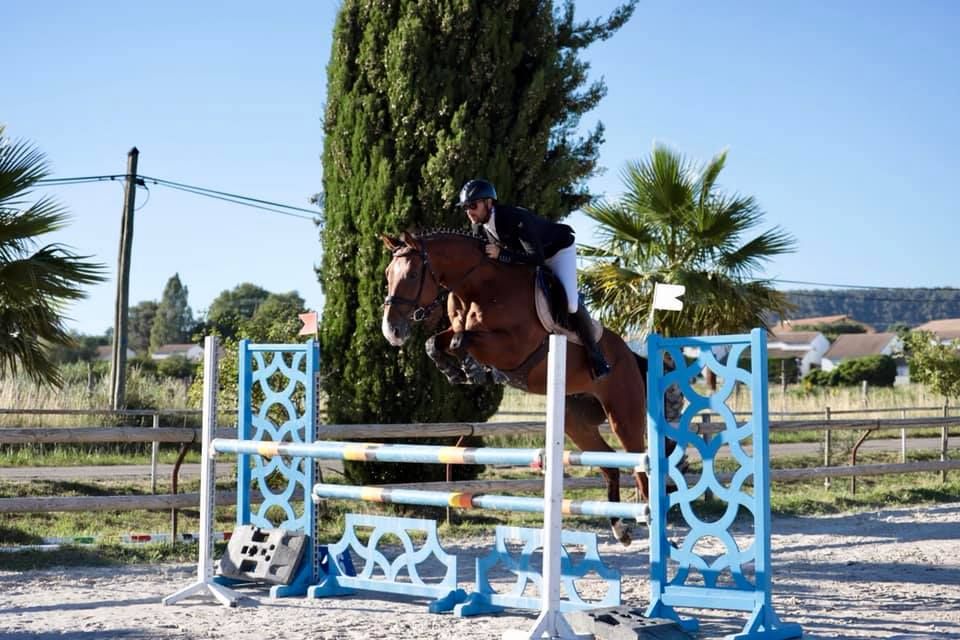 Feal de Tyana
(Adiamood x Papillon Rouge)
Adiamood is a strong powerful stallion, with a lot of strength in the back, good balance, scope and a great willingness.

We recommend him chic mares, not too tall with enough blood.
SON OF WINNINGMOOD
PLACED IN GP CSI
FORCE
STYLE
FRAME
STRUCTURE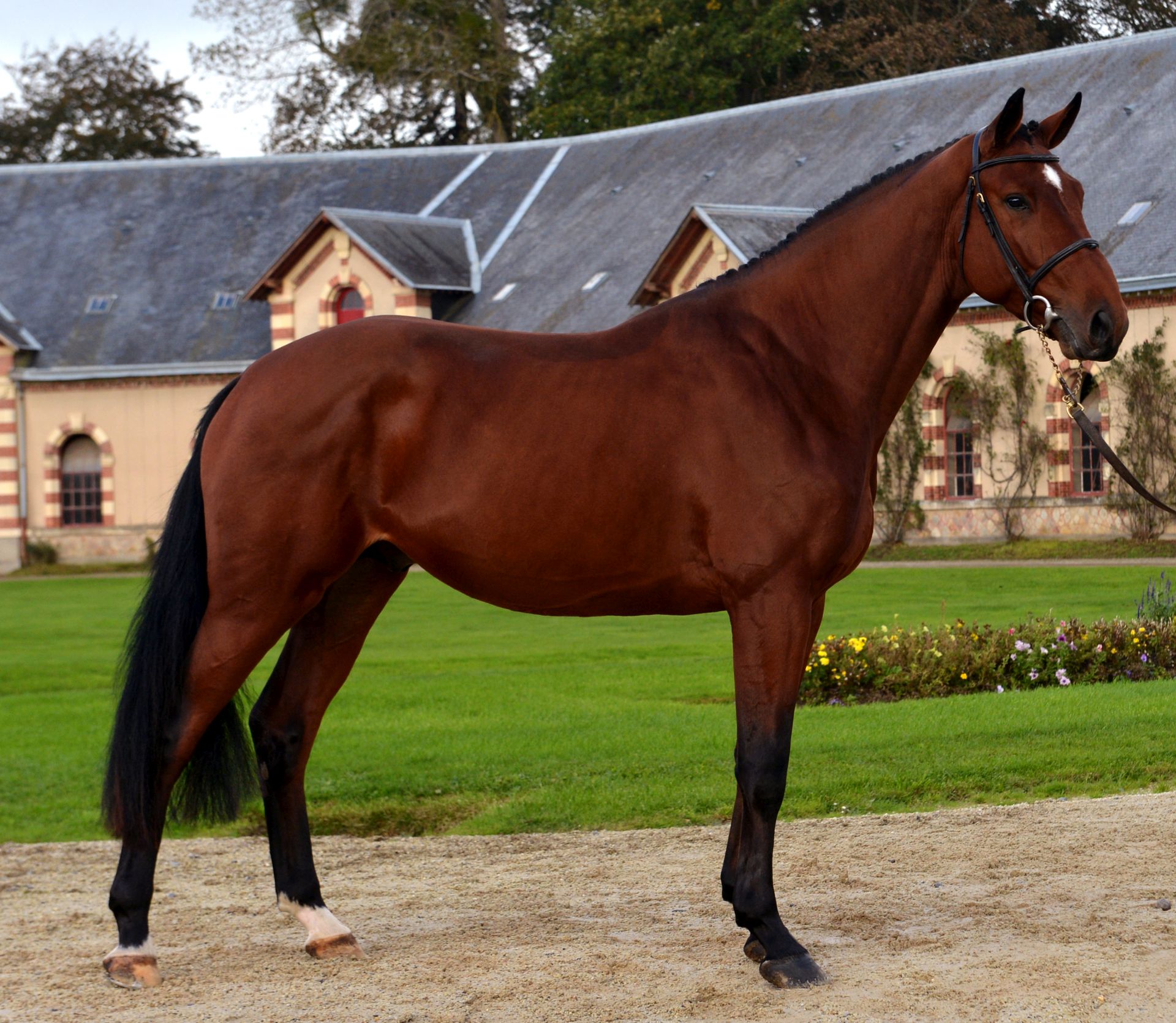 ADIAMOOD DE L'ABBAYE
2023 COVERING CONDITIONS – France

You can bring your mare to France for being inseminated.
In this case, the stud fee is divided in two parts :
220 € at booking + 600 € payable 48h after foaling 
Frozen semen
At Haras de Semilly, the inseminations and scans are included.
Sales conditions –  France   🇫🇷
Further information
It is also possible to send frozen and/or chilled semen to another french AI center (shipping costs to add).
ADIAMOOD DE L'ABBAYE
2023 COVERING CONDITIONS – EXPORT

Towards other countries, we can send you the semen directly
or through our broker if there is one who works for us in your country
with 2 different options:
800 € payable 48h after foaling
Frozen semen

OR
800 € for 4 doses of 2 straws per dose
sold under contract (ICSI, live foal guarantee, taxes, shipment and cost for the health certificate excluded). 1 dose is sold with 1 Breeder's Certificate and a maximum number of 1 foal born.
Contact us by email contact@semilly.com 

The doses' quality is certified by Eurogen and Adiamood de l'Abbaye's semen presents a very good fertility rate.
ISO : Showjumping Index
ICC : Eventing Index
IDR : Dressage Index
IE : exported horses ranked in international classes CSI /CSIO / CSIW

100 to 120 : Good
120 to 140 : Very Good
140 to 160 : Excellent
160 and more : The Best

Generations of Horsemen in the service of breeding and equestrian sports
Haras de Semilly
Impasse de l'Hôtel Pohier
50680 COUVAINS
France
Email : contact@semilly.com
Phone : +33(0)233053144
Richard LEVALLOIS : +33(0)672887149
Sophie LEVALLOIS : +33(0)672887151