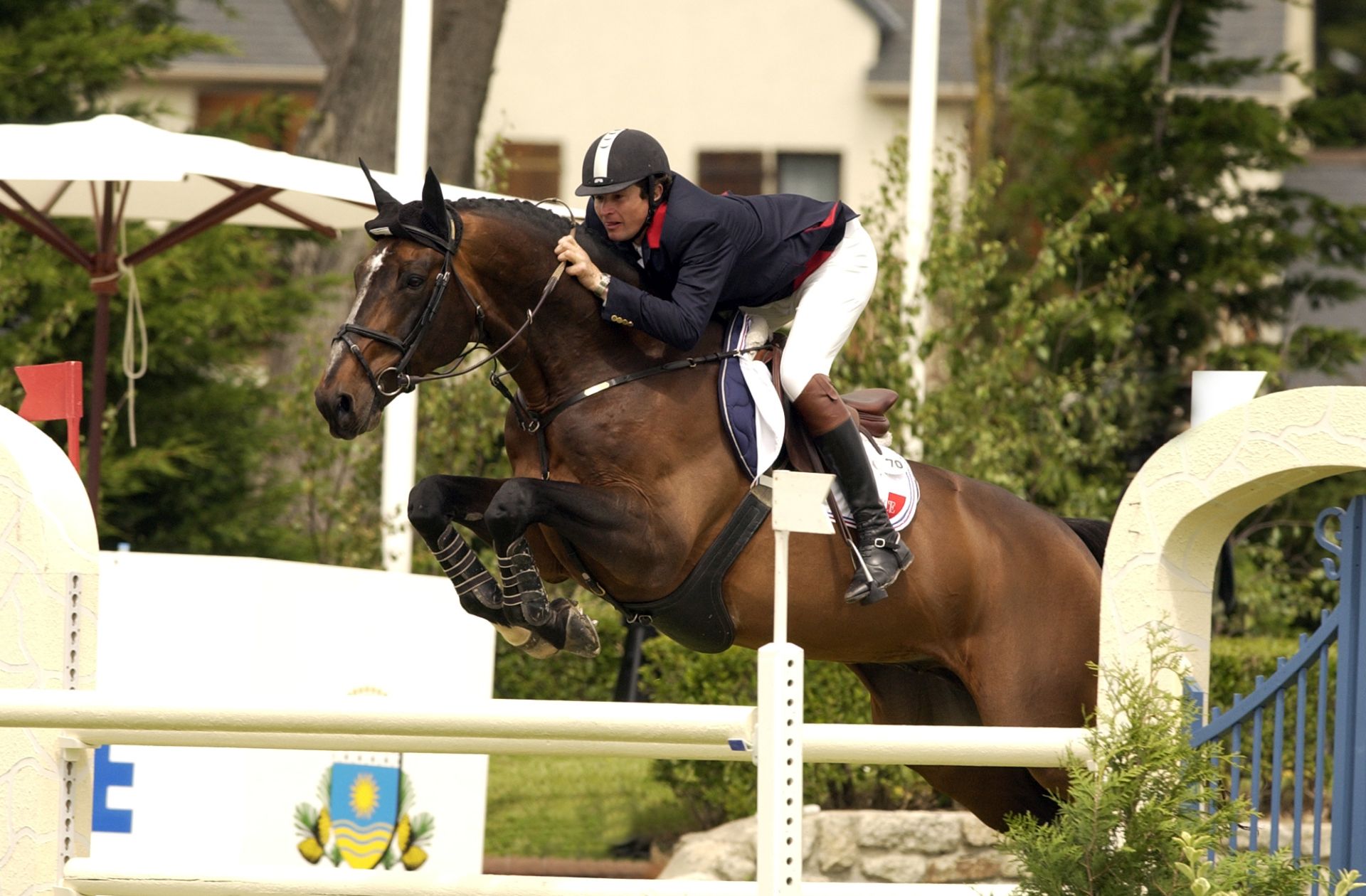 DIAMANT DE SEMILLY : THE SIRE PAR EXCELLENCE !
The outstanding quality of his offspring has no end to astound the experts of sport horse breeding.
Special Breeding issue 2020 of L'EPERON
"For the 8th consecutive year, Diamant de Semilly dominates the French sires ranking eventhough he didn't cover the best indexed mares."
Special Breeding issue 2018 of L'EPERON  –Top 50 of the stallions based on the 2017 results of their offspring registered in France

Special Breeding issue 2017 of L'EPERON
Diamant de Semilly remains at the top of all the rankings :
Best stallion of the WBFSH sires rankings,
Best stallion by the Blup BSO (genetic index for showjumping),
Best sire of showjumping winners,and even in eventing, his offsping is coming on very well !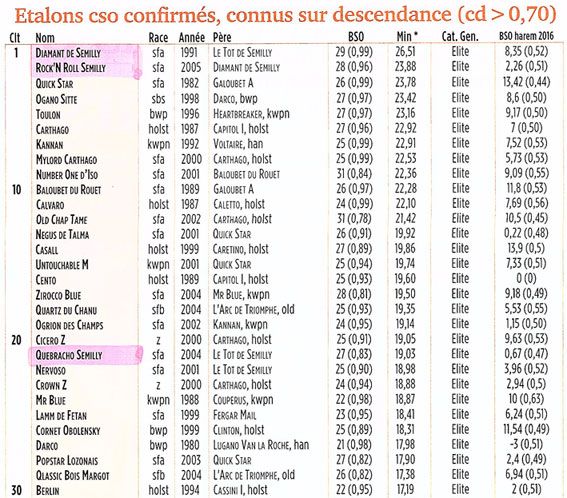 Article from the special breeding issue 2015 of L'EPERON :
To the question : "Among the european stallions, which ones do you prefer ?" Henk Noren answers firstly Diamant de Semilly : "Nowadays on the international scene, we find many good jumpers by Diamant de Semilly. Himself had an exceptional career. He had a lot of strength, stamina for the big championships and more over, huge scope. And he seems to transmit all those qualities to his offspring."
DIAMANT HITS THE HEADLINES OF THE MAGAZINE GRAND PRIX INTERNATIONAL – Juillet 2013 !
Click on the picture to discover this article.

Article from Breeding News Stallion Directory 2013 :
Sires of Sires
"Gaining the most ground, from 14th place last year to now sit in 6th place, is another French stallion Diamant de Semilly. An outstanding showjumper under the saddle of Eric Levallois, Diamant was member of the winning French team and ranked inividually 9th during the 2002 World Championships and became French showjumping champion in the same year. In 2003 he was a member of the silver medal winning French team at the European Championship in Donaueschingen. His number of approved sires has increased from 52 to 67, while his sire, Le Tot de Semilly, also moved upwards from 20th ot 18th."
Young Sires uphold the inheritance factor. Top Sires of young guns
"Diamant de Semilly, ranked 3rd last year, rose into the runners-up position (2nd). This Le Tot de Semilly son … is already well established as one of the best Selle Français stallions."

Generations of Horsemen in the service of breeding and equestrian sports
Haras de Semilly
Impasse de l'Hôtel Pohier
50680 COUVAINS
France
Email : contact@semilly.com
Phone : +33(0)233053144
Richard LEVALLOIS : +33(0)672887149
Sophie LEVALLOIS : +33(0)672887151