AN OUTSTANDING PLACE DEDICATED TO HORSES
220 hectares of top quality meadows surrounded by high hedgerows, with automatic drinking troughs and securely fenced.
An insemination and embryo transfer centre, REQS 3* certified ET & AI practice for fresh, chilled and frozen semen (including deep AI on ovulation). It has been created by Richard Levallois in 1989 and successfully performing the artificial insemination of horses for over more than 30 years, with more than 600 mares covered each year and the embryo transfer with more than 120 surrogate mares pregnant each breeding season! In this time the practice has gathered a huge amount of experience in all aspects of assisted reproductive techniques in horses.This centre includes 4 palpation and insemination chutes with a specific laboratory, 1 teasing chute, 1 separate room for the embryo transfers with its own laboratory, 80 stalls to host your mares with several bigger ones for the mares with foals, 4 big foaling stalls with video surveillance and red light, 4 Birth Alarms and several magnets to detect the foalings, several paddocks,…
Another site dedicated to 250 surrogate mares where they can be under light during winter time in order to begin the breeding season early in the best conditions and ensure good embryo transfers' results.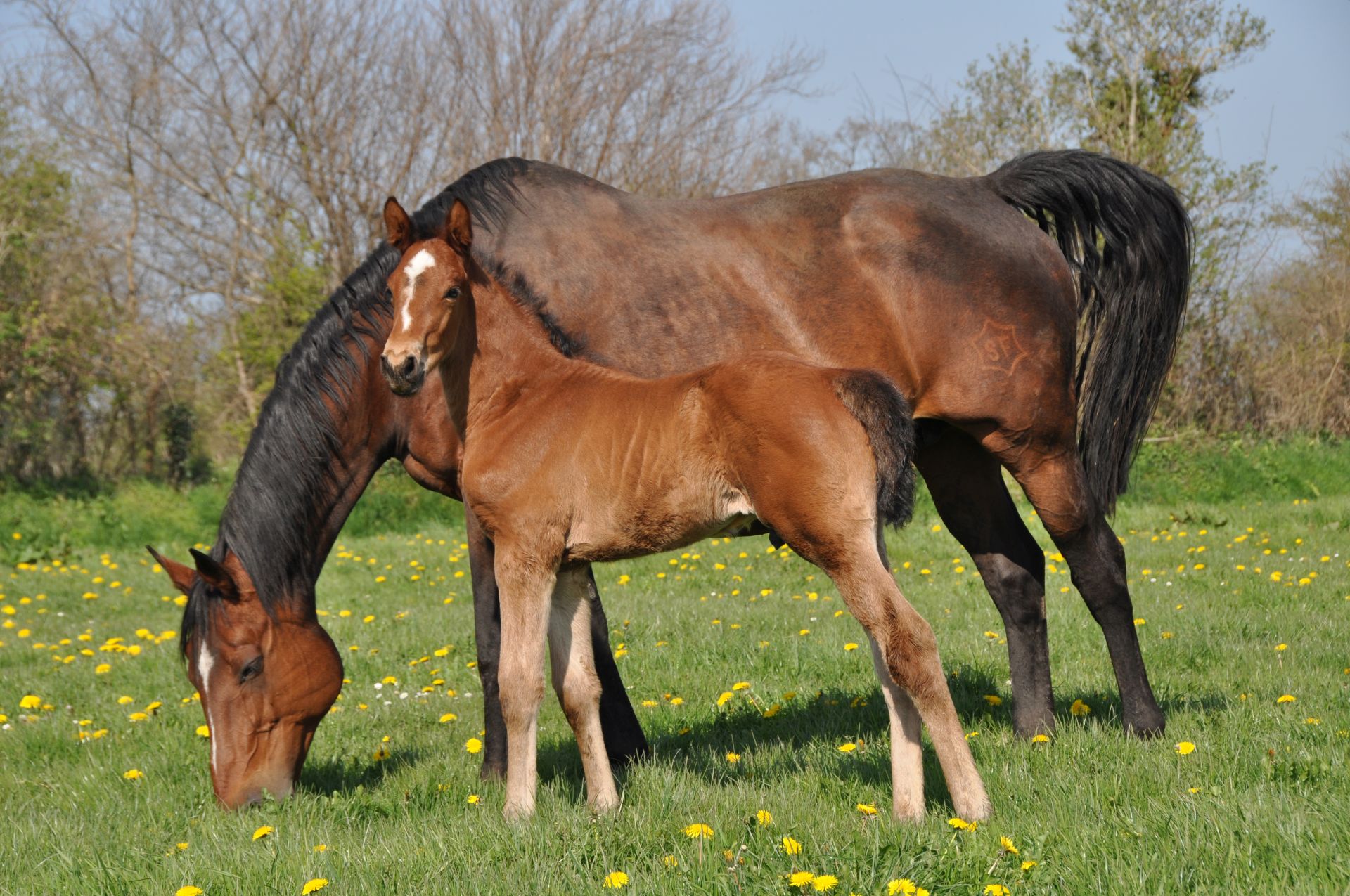 Generations of Horsemen in the service of breeding and equestrian sports
Haras de Semilly
Impasse de l'Hôtel Pohier
50680 COUVAINS
France
Email : contact@semilly.com
Phone : +33(0)233053144
Richard LEVALLOIS : +33(0)672887149
Sophie LEVALLOIS : +33(0)672887151